Above image: Thanks to the generosity of the Canadian Christmas Tree Association, Sunbelt Rentals, MaxSys Staffing and Consulting, and the numerous donors and volunteers that have come together to build the wreaths and handcraft the bows the event will happen this year. Left, current board members with the Christmas trees from MacGowans Christmas Tree Farm. Top right, volunteers building wreaths. Bottom right, our sea-can with the wreaths safely stored. 
I met Warrant Officer (ret'd) Craig McPhee at the 2012 Canada Army Run. His booth was beside the magazine's booth. It was back when the expo was in Cartier Square Drill Hall. 
He was there promoting the charity he had founded, Wreaths Across Canada. His enthusiasm was contagious. He talked to everyone in line and anyone who would listen. To say he was passionate about his project would be an understatement.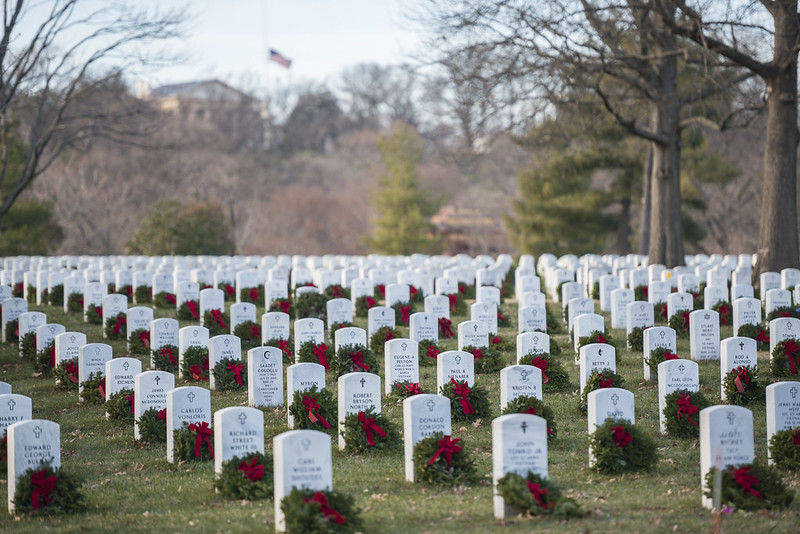 He and his wife had visited Arlington in 2007 and witnessed the work of Wreaths Across America. The charity had placed a Christmas wreath on each headstone at the military cemetery. To put into perspective, approximately 400,000 Veterans and their eligible dependents are laid to rest at the cemetery. The act inspired the retired Warrant Officer to bring it to Canada. When he returned to our country, he worked hard to create a similar organization, Wreaths Across Canada, in which he succeeded. 
I loved his passion, his pledge, and his project to honour our Veterans and their families. So much so that we covered it in the magazine every year. While I had not attended a ceremony, I would read about it through the writers that covered the event. I loved it. The camaraderie, people coming out, remembering our fallen, but more importantly, their families. It let them know that their loved one's service was remembered, as well as theirs. The reality is, in a military family, everyone serves.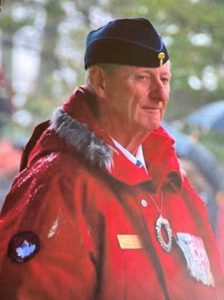 Craig became ill, and slowly the charity became inactive. I believe the last ceremony was held in 2017. Our writers would reach out each year after to learn that there wouldn't be an event that year. After three years of no ceremony, I reached out to a few friends and acquaintances, and we decided to pick up the charity and move forward. Our goal is to see Craig's vision to the finish line. Have wreaths placed on all Veteran's graves across Canada. At the charity's highest point, they were in five locations. Hence, we have a lot of work to build back to the five locations and expand from there.  
I tend to jump into projects feet first, typically not landing on them. While we were in the throes of transitioning the board, we lost the domain, which was a little upsetting. Next, we needed to raise over $13,000 and what I didn't foresee was our wreaths being stolen a week before the ceremony – leaving us in a pinch to try and salvage the wreaths and ceremony. We held a very successful dinner where businesses donated to the charity – we raised the funds needed. Fortunately, an army of volunteers came out to help us make and decorate the wreaths. 
The first year back left the board feeling a little bruised and battered. However, we were able to place 3,400 wreaths. It was a Christmas miracle considering everything we had overcome. To be sustainable, we had changed the wreath style from a wired-backed fresh balsam wreath to a grapevine wreath with a bit of greenery and berries.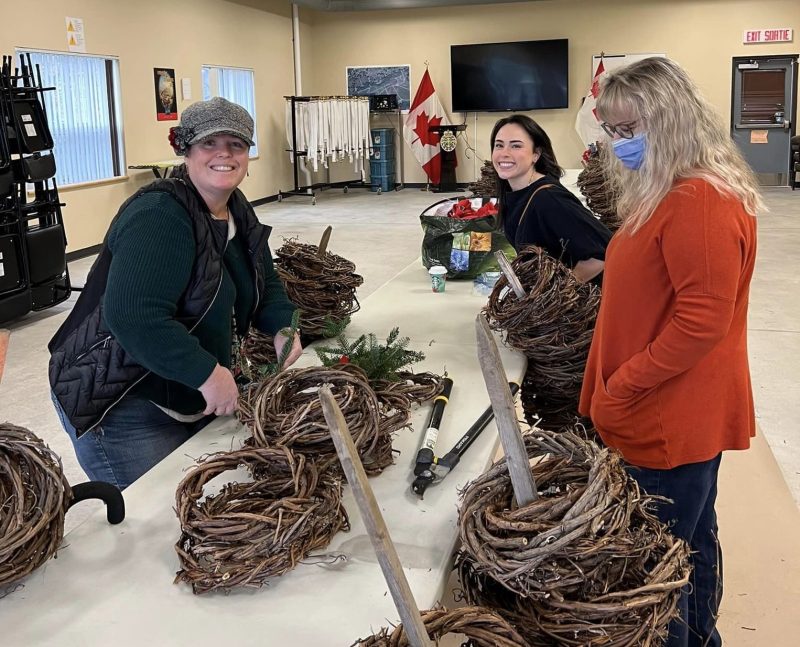 This year we regrouped and made some decisions, which I feel great about. Moving forward, we have changed up the wreaths again. We are using the grapevine wreath frames again because they are sustainable. In addition, we have added fresh white spruce courtesy of the Canadian Christmas Tree Association and a red bow. Courtesy of all the volunteers making them. We will reuse the wreath frames and bows. Recycling the spruce boughs 
I am praying the wreaths look beautiful this year for Craig. He passed away in October, and I would like to make him proud of his legacy. His obituary noted his wife and him "were both very impressed seeing the beautiful wreaths on each military headstone from Wreaths Across America." Read his obituary here.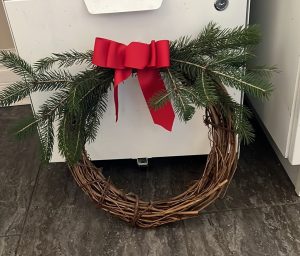 My wish is the headstones at Beechwood will look that way this year. Sunday, Nov. 13, 2022, we kicked off our wreath decorating, hosting our first event of the season. With over 15 volunteers attending, we were able to decorate 500 wreaths, which gave us a great start to this year. We still have 3,500 wreaths to decorate. 
Hence, if you are in the Ottawa area and would like to come and help, I would encourage you to. It is fun. It's our military community, military children, spouses, parents, and citizens that want to honour our military heritage. We have snacks, Christmas music playing, great conversations, and shared memories with the sweet scent of spruce tree cuttings. 

You can read more about this year's Wreaths Across Canada event here. Over the next three weekends, we need volunteers to help decorate and also lay the wreaths at our ceremony on Dec. 4, 2022.
In This Week's Ezine
On the homefront, if you have children still at home, November is a great time to check in with their teachers to see how they are doing. If they are struggling, we have great strategies for parents to help get their children back on track. For all the parents struggling with teens and homework – I feel your pain. Read the article here. 
Attention all photographers – professional and amateur – Canadian Forces Morale and Welfare Services (CFMWS) is once again running its Imagery Contest. The deadline is Nov. 27. You can read all about it here. 
And we have a few articles from last week's Remembrance Day events. First is the annual candlelight ceremony, which takes place at the Canadian War Museum in Ottawa. The ceremony features Veteran's passing the torch of remembrance to youth. You can read about it here. Also, meet this year's Remembrance Day Sentries. This year marks the first year a Canadian Ranger participated in the Remembrance Day Sentry Program. Meet Sgt. Ryan Peden from Swan River, MB, here. 
We also have our weekly Favourite Photo, #SightSeeingSunday image, recipe, and more. 
Have a great week, 
Until next time, 
Pax tecum, 

View this week's E-Zine here.