Happy New Year! Hello 2022!
Above image: Molly and me! In 2021 we brought this bundle of chaos, spunk and energy in to our home. While she brings us joy, fun, and happiness daily, she also brings chaos – lots of it. 
Happy New Year! Welcome to our first Ezine of 2022. It is hard to believe we are already halfway through January! As I write this, Old Man Winter has made his appearance (again) in Petawawa with the thermometer dipping to -30 C with a windchill of -40 C. It reminds me of our time in Edmonton, AB. This lower mainland B.C. girl had no idea that Alberta weather makes its way across the country, and there is no escaping it. 
For our first Ezine issue of 2022, we are highlighting a few of our articles we have published in the magazine over the years. With the pandemic still here, we have included a few health and wellness articles, along with getting organized, career, and strengthening your relationship. 
Health and Wellness in 2022
I will begin the list with health and wellness – because, let's face it, if you are not in a good space, mentally, physically, spiritually, or emotionally, life can be challenging. Having spent the last six months, which is half of last year, with life running me as I was not in a good space with any of the above.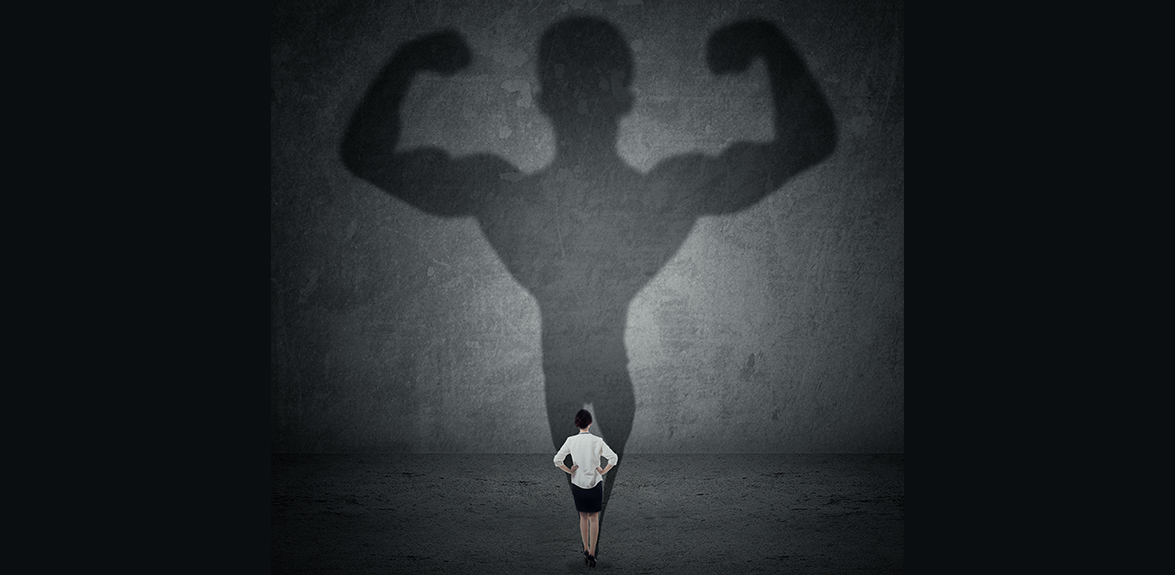 In hindsight, I wish I had read Sheri Lachine's article Mental Armour: Your Everyday Protective Gear. The article gives excellent suggestions on protecting yourself from other people, whether in person or on social media. We also have Sheri's article Sucking At Self Care: Why it's sometimes hard to take care of ourselves and why we should. This was a huge issue for me in 2021. As life was happening to me, I couldn't see the forest for the trees. 
If you have found the last few years have slipped away and you don't know where they went, check out Monica Bobbitt's article New Year, New Hope. She writes about observing the good in our lives and not focusing on loss. As Monica shares, because time is too short. 
Reducing Stress in 2022
We also have our Etiquette columnist Cecilia Pita's article The Attitude of Gratitude: A Mindset. She shares the importance of having the attitude of gratitude. If you are struggling with it and wondering why, don't worry as Cecilia writes, "Unfortunately, humans have a predisposition for seeing the negative, so it's not surprising that many of us find it difficult to look on the bright side."
The months of January and February are great months to clean out the clutter. I have been doing this for the last few years. Did you know that being surrounded by clutter actually causes stress? If you feel a little cramped in your home and are looking to get rid of stuff, read Reduce Your Stress by Decluttering Your House and also Organizing Made Simple where Veronique Lavallee shares tips and strategies to bring order to your home.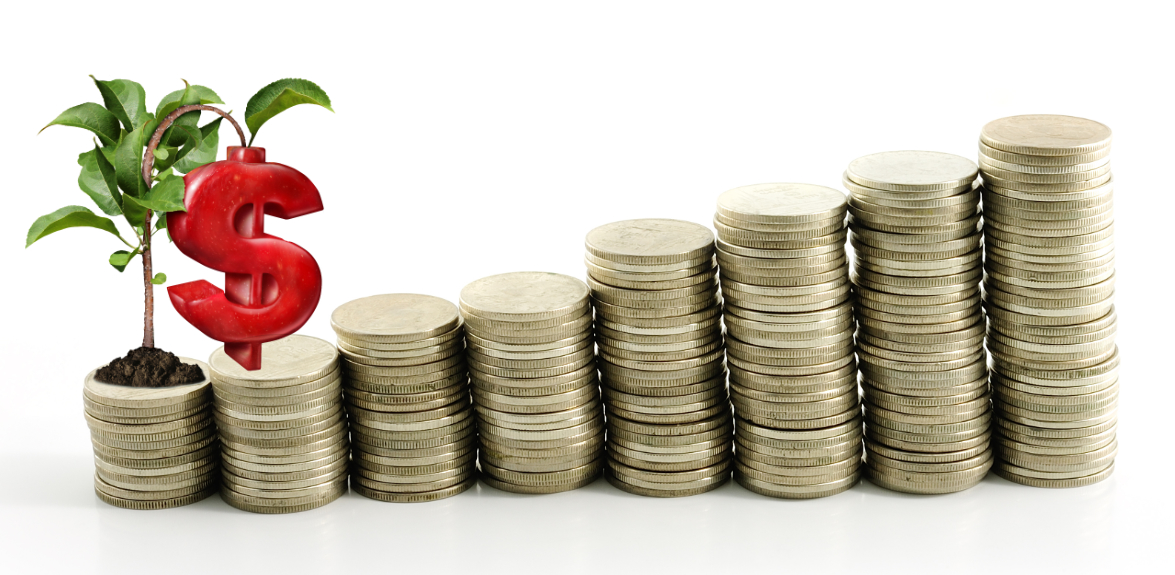 More Wealth in 2022
Not only is the new year a good time to organize your space, begin to cultivate gratitude, but it is also a fantastic time to organize your finances, time, and relationships. With RRSP season upon us, learn the benefits of investing RRSPs in the article Did You Say RRSP? While CAF personnel have a great pension, you can enhance your retirement lifestyle by planning today. 

Also in the saving money category, along with saving time, is meal planning. As Meghan Egerton shares, she and her family blew through $900 in eating out in one month. While that does seem like a lot, it can quickly be done. In her article Planning the Perfect Meal Plan, not only does Megan share her own experience, but she also shares tips and strategies to ensure you are successful when it comes to meal planning for you and your family.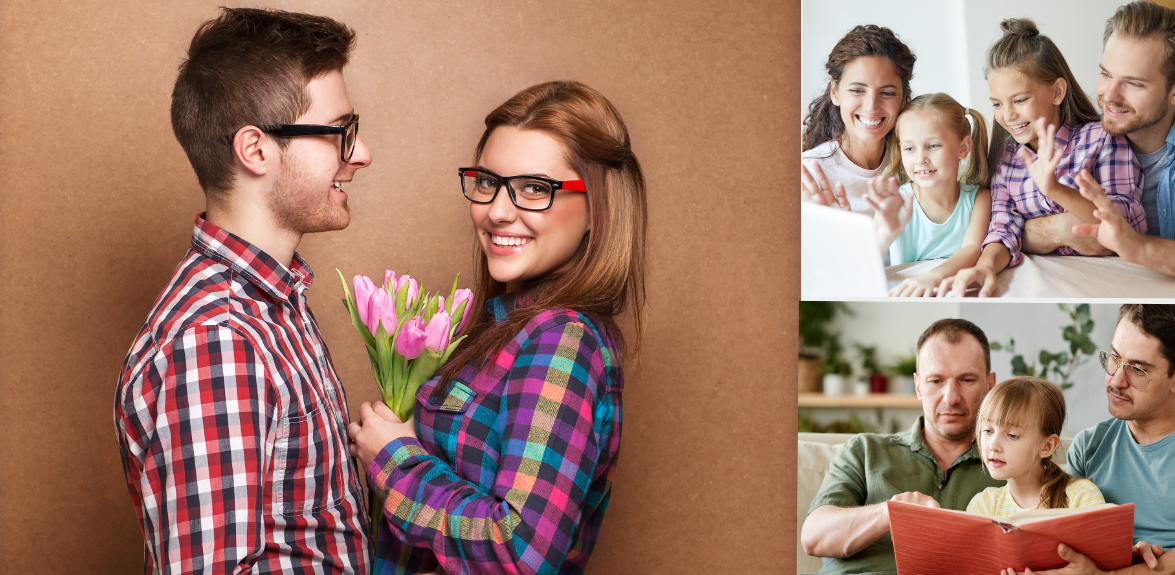 When it comes to relationships, don't miss 5 New Years Resolutions to Strengthen Your Relationship. And if you happened to be posted OUTCAN, don't miss New Years Resolutions for OUTCAN Living.
New Career in 2022
And if you are considering a new career path, or maybe have a posting or move in your future, you will not want to miss resume guru Natalie MacLellan's article on Resume Mistakes to Avoid. As the article is accurately titled, she shares what you need to avoid on your resume when searching for a job. And for those that may be moving on from serving in the CAF, we have Debbie Adams's article Building a Life After Service. In her article, Debbie shares how she dealt with the challenge of being medically released from the CAF and learning to build a life after she retired.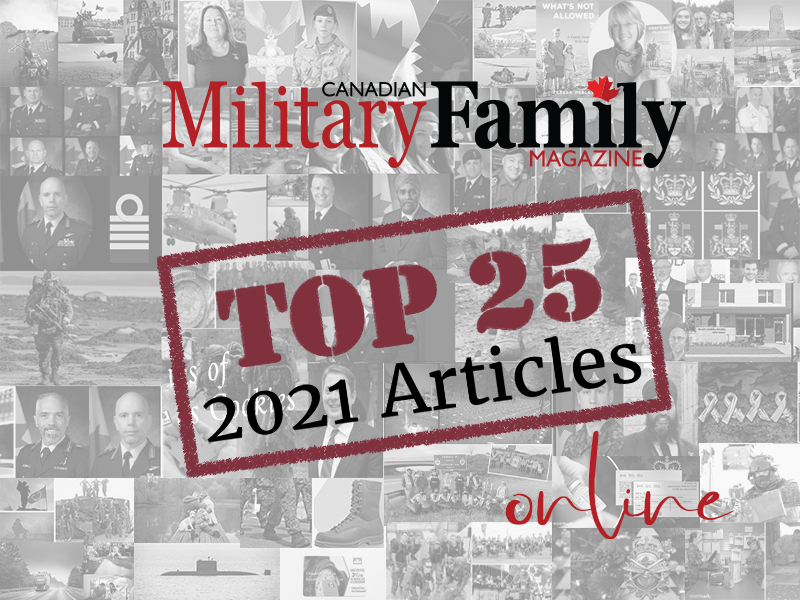 Top Article for 2021
Plus, if you are wondering what the most read articles on our website for 2021 were, make sure you check out our Top 25 articles of 2021 along with our most viewed Favourite Photo. With the Federal election having taken place in 2021 quite a few articles regarding political parties and their military policies made the list. 
Wishing you a Happy New Year and yours a year filled with abundance, blessing, and good health! 
Pax tecum (peace be with you) 
Cyndi Mills