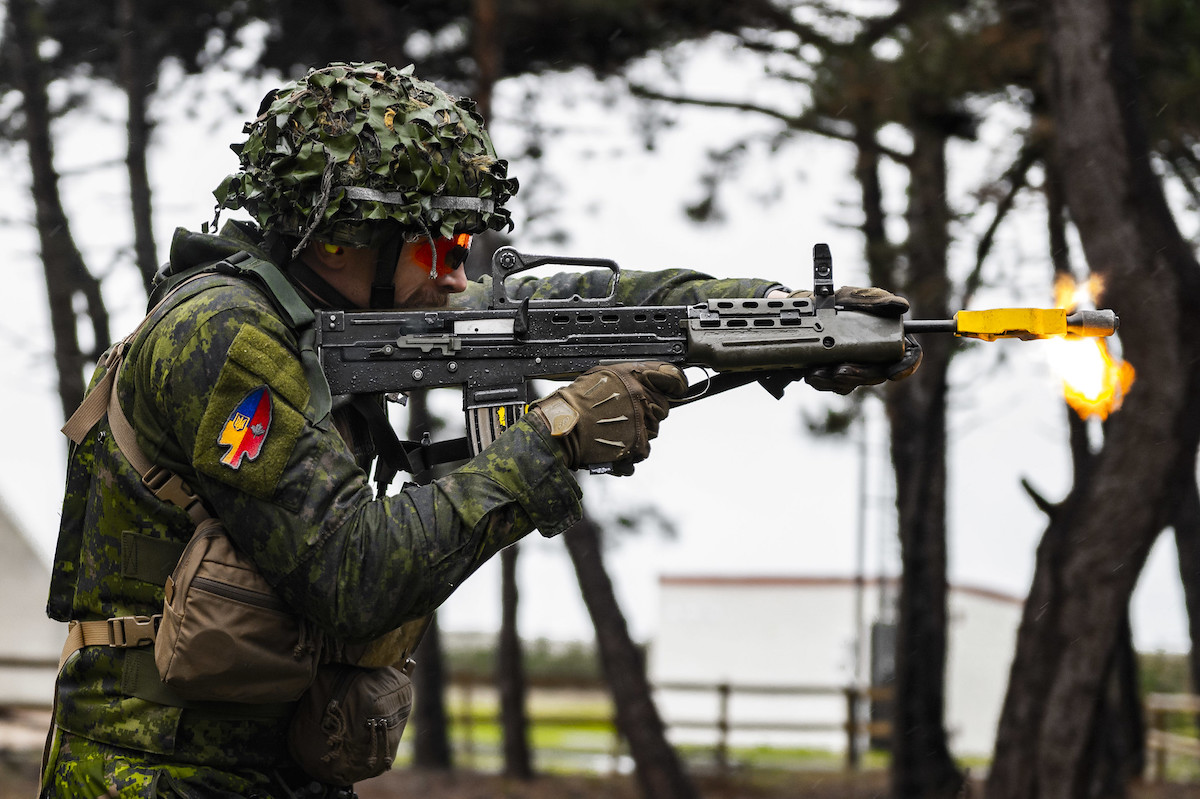 Corporal Eric Greico shot this week's favourite photo, capturing a Canadian Armed Forces soldier providing covering fire for his section.
Deployed on Operation Unifier-UK, the soldier demonstrates how to evacuate a casualty under enemy fire to Ukrainian recruits. Op Unifier is the CAF's mission to support the Security Forces of Ukraine.
According to the Government of Canada, the Operation's focus is to assist with security force training, which will help them improve and build their capability and capacity to repel the Russian invasion.

The image was shot on Nov. 3, 2022, in the United Kingdom. Image courtesy of Canadian Armed Forces.