Enter your best photos to the CAF Imagery Contest
Ready. Set. Shoot. Submit.
The 55th annual Canadian Armed Forces (CAF) Imagery Contest will be open for submissions from November 1 to 27. Canadian Morale and Welfare Services (CFMWS) wants you to send them your best shots.
"Whether you're a seasoned professional or an amateur photography lover, this is the contest for you," noted CFMWS.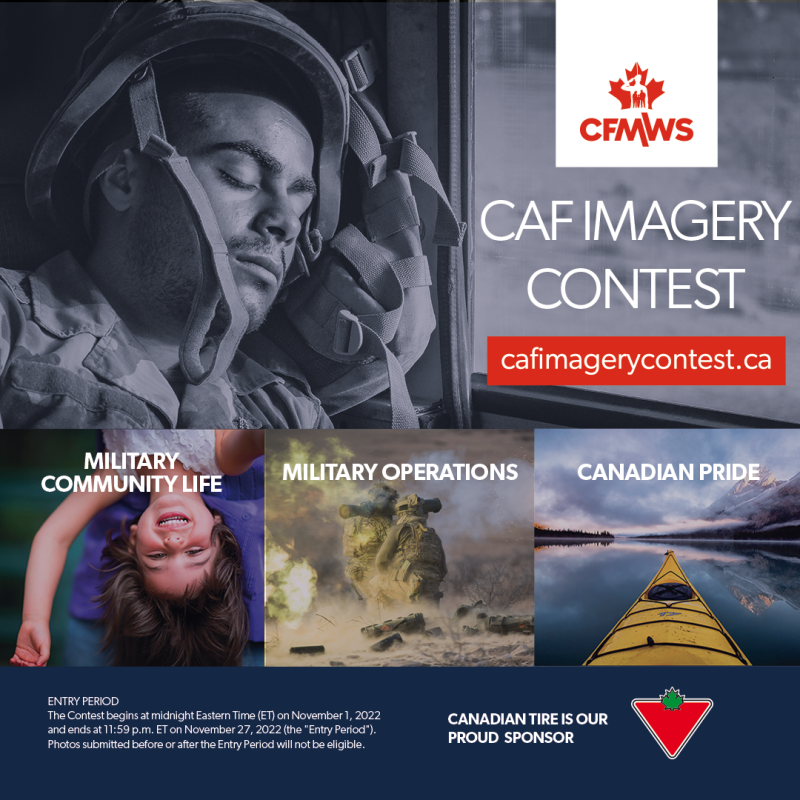 They are looking for your best photos of the Canadian Armed Forces community in action. So whether you're a service member, family member, or friend, CFMWS wants to see your images that capture the spirit of the CAF[WI1] community in one of the following categories:
Military Community Life
Military Operations
Canadian Pride
When you enter your image, you will also be entered to win a $1,000 Canadian Tire gift card.

For five decades, the Imagery Contest has been celebrating the talented photographers who capture life in CAF communities from coast to coast.
As you take photos this winter, keep the Imagery Contest in mind. Family gatherings, scenic vacations, sports tournaments, or special work events, the possibilities are endless when it comes to capturing images to submit.
Please visit here to enter and for full contest details.
This year the contest is only open to photography. So, unfortunately, there is no videography this year.