Five CAF Personnel Participate in Remembrance Day Sentry Program
Above image: Back row, from left: RCMP Sentry Constable Éric Boudreau, Canadian Army Sentry Commander: Sergeant Ryan T. Peden, Royal Canadian Navy Sentry Sailor 3rd Class William Ryan Black, and Military Personnel Command Nursing Officer Sentry Captain Doug B. Murphy. Front row, from left: Special Guest of the Chief of the Defence Staff Sergeant Bounyarattanaphon Makthepharak, Royal Canadian Air Force Sentry Master Corporal Karine Delisle and Special Operations Forces Sentry Master Corporal Vernon Taylor
Six Canadian Armed Forces (CAF) members, along with one member of the RCMP, were chosen to receive the distinction of serving in the 24th year of the Remembrance Day Sentry Program.
Since 1998, members of the CAF have been chosen to serve in a ceremonial role at the National War Memorial in Ottawa during the Remembrance Day ceremony. These members serve as a poignant and visible reminder to the public of the Canadians who serve and have served their country.
"To represent your country at the National War Memorial on Remembrance Day is indeed an honour for those selected for the Remembrance Day Sentry Program – from all the nominations received from across the country, you have been recognized for your outstanding dedication and service. Congratulations, Sentries," said BGen. Lise Bourgon, Acting Commander, Military Personnel Command.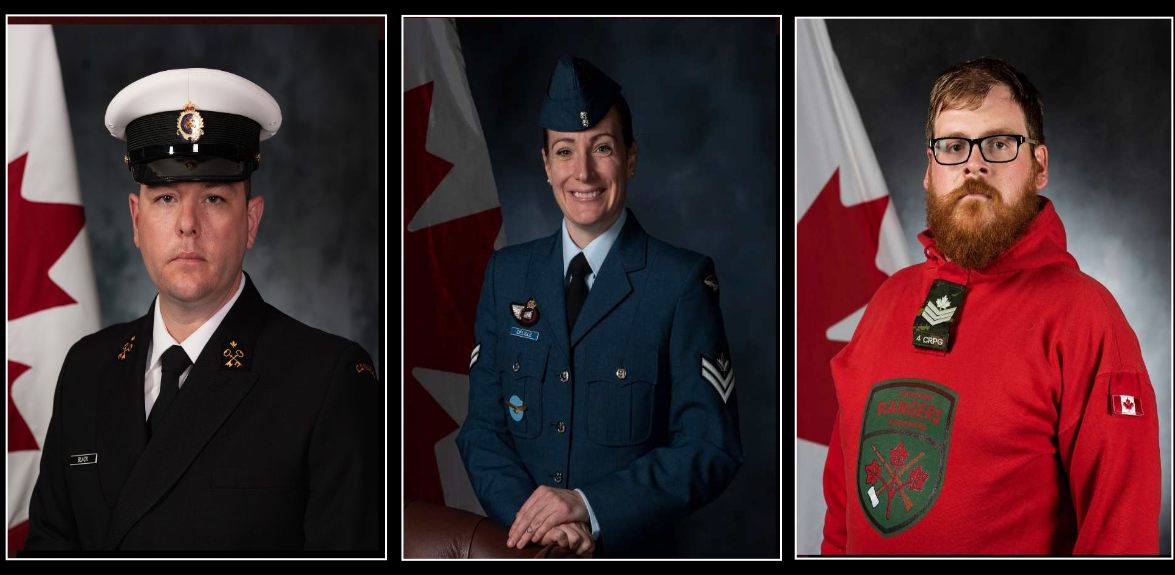 First Canadian Ranger
This year marks the first year a Canadian Ranger has been chosen to serve in the Remembrance Day Sentry Program. Sgt. From Swan River, MB, Ryan Peden is one of six CAF members who will serve as a sentry overlooking the Remembrance Day ceremony on Friday.
"I am honoured to be chosen for this year's Remembrance Day Program. As the first Canadian Ranger to be chosen to participate, I am keenly aware of the trust put in me and by my chain of command and to Rangers as a whole by the Canadian Armed Forces. I am humbled to be a small part of the ceremony that pays respect to Canadians who gave everything for their country and the values it enshrines," said Peden.
Peden joined the Canadian Rangers in 2019 in an effort to do more for his community. Sgt. Peden has since served as the Swan River Canadian Ranger Patrol Commander when the Swan River Canadian Ranger Patrol was stood up in 2019.
In his role, Peden has had the chance to strengthen relationships with local community leaders, businesses, and elders.

Reflecting on being the first Canadian Ranger to be chosen to serve at the National Remembrance Day Ceremony, Peden says he has no words.
"I was humbled to be chosen. It's just incredible, and there's no words that can adequately describe the feeling that I have," noted Peden.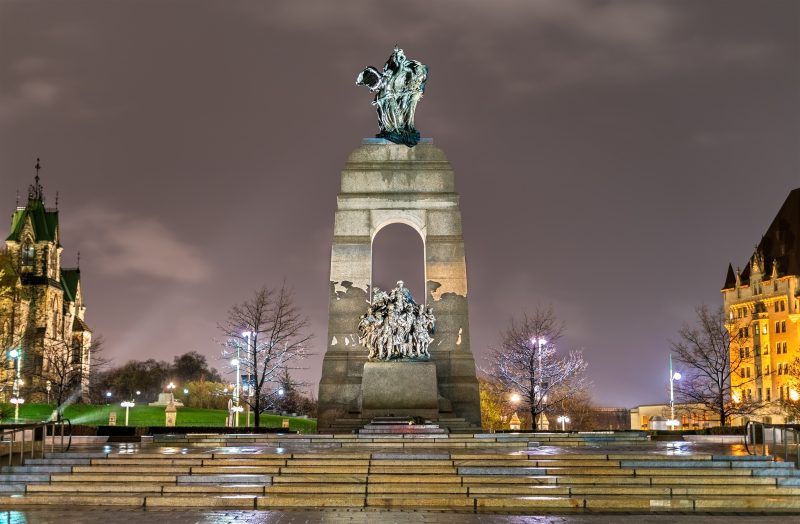 2022 program participants
Besides Peden, the following military members were announced by the Chief of the Defence Staff (CDS), Gen. Wayne Eyre, as the members of this year's Sentry Program:
Royal Canadian Navy Sentry: Sailor 3rd Class William Ryan Black, HMCS CALGARY, CFB Esquimalt, Esquimalt, B.C.
Royal Canadian Air Force Sentry: Master Corporal Karine Delisle, 14 Air Reserve Flight, Greenwood, N.S.
Special Operations Forces Sentry: Master Corporal Vernon Taylor, Canadian Special Operations Training Centre, Petawawa, Ont.
Military Personnel Command Nursing Officer Sentry: Captain Doug B. Murphy, Canadian Forces Health Services Group Headquarters, Ottawa
RCMP Sentry: Constable Eric Boudreau, Integrated National Security Enforcement Team, Montréal
Special Guest of the Chief of the Defence Staff: Sergeant Bounyarattanaphon Makthepharak, Canadian Armed Forces Transition Group National Headquarters, Ottawa.
"Congratulations to all the sentries selected for this year's Remembrance Day Sentry Program. Each of you represent the very best of the Canadian Armed Forces and the Royal Canadian Mounted Police. We acknowledge your dedication, effort, professionalism, and performance in serving Canada and all Canadians, and we thank you for your service. Your country is proud of you," said Gen. Wayne Eyre.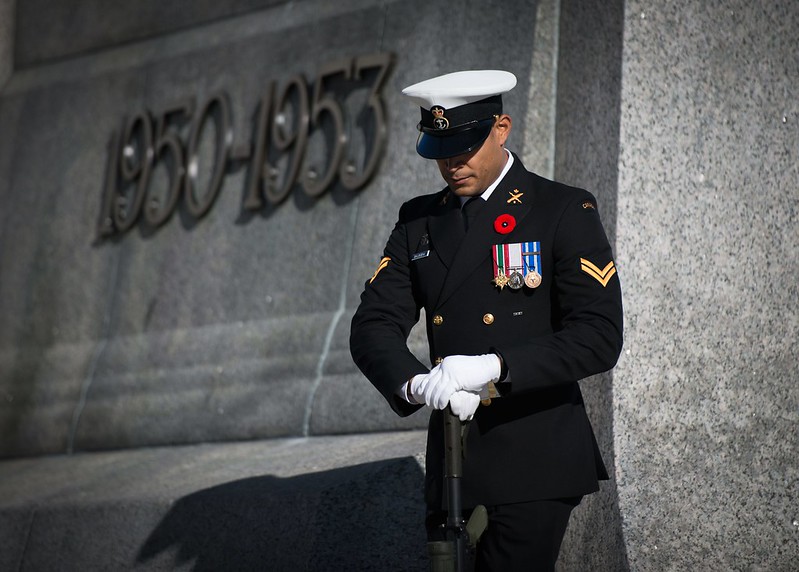 Remembrance Day Sentry Program
According to the Department of National Defence, the participants for this significant ceremonial role are chosen based on their deployment experience, community involvement, physical fitness, and their record of conduct.
The program aims to acknowledge "exemplary" Regular Force and Reserve Force sailors, soldiers, aviators, and Royal Canadian Mounted Police officers. According to DND, the program was expanded in 2012 from five CAF members to six.