Cyndi Mills – Publisher / Editorial Director
Over the last 20 years Cyndi Mills has had the opportunity to move around the country with her husband, Scott and their four children. Having lived in Chilliwack, Edmonton, London and Petawawa, Cyndi believes "home is where the dog is." She stumbled into the world of journalism by accident – looking for a career that could give her the flexibility to work from home to be with her children and support Scott's military career. Cyndi is also a military parent as her oldest daughter is an Officer Cadet at Royal Military College. An award-winning writer Cyndi wanted to create a unique resource for military families – a magazine full of articles and information for military families.
She is eternally grateful to all the beautiful military spouses who understood the mission of the magazine and stepped up to volunteer their services. In regards to her family, there are no words to express the gratitude she has for them. Over the last four years, they have been her rock with their continued support and belief in "the magazine." Her family shares their home with an Old English Sheepdog, four cats, and numerous fish.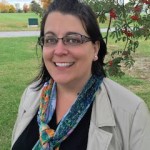 Michelle Levesque – Executive Assistant, Sales
Fate brought Michelle Levesque to the CMFMAG family and she considers herself lucky be part of the journey of watching the Magazine bloom into greatness. Her motivation comes from working with a strong group of military spouses who are dedicated to providing information about those who support the Canadian military family community. Michelle believes in Cyndi's mission first and for most and prides herself on being Cyndi's and the magazine's champion. "No" is not an option in Michelle's world. When Cyndi describes the magazine as her "5th child", Michelle describes herself as "Cyndi's 5th child's Nanny".
Michelle is married to Bob, a Combat Engineer and has 3 grown children, 2 boxers, and 5 cats. With only 1 year in Lahr Germany and 4 years in Oromocto NB, the Levesque's called Petawawa home. (19 years out of 25 years together.) Now in Ottawa, Michelle works where there is an internet connection. With her infectious enthusiasm, sense of humour and sheer determination to succeed, Michelle excitedly awaits where the CMFMAG goes next!
Advertising Team
Scott Mills – Account Advertising Executive
After his father told him both of his knees would be broken if he were to ever to attempt sales, Scott joined the Regular Force in 1990. The majority of his military career has been spent at 1 and 2 Combat Engineer Regiments, including tours to Kuwait, Bosnia twice and Afghanistan. His field time was interrupted with a short HQ posting and most recently a posting into the military procurement world. He completed the Army Technical Warrant Officer program and this fall will be starting the University Transfer Program.
Creative Team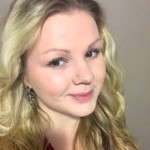 Rhonda Stribbell – Graphic Designer
Originally from a small town outside of the Greater Toronto area, Rhonda is a graphic designer and layout artist who loves design and colour. She received her Bachelor of Technology in Graphic Communications Management from Ryerson University. She loves photography too and is always looking for new places and landmarks to visit. She joined CMFMag shortly after moving to Petawawa with her husband who is an infantry soldier with the Royal Canadian Regiment. The military community continues to fuel her creativity.
Contributors
Laura Keller – Writer
Prior to life as a military spouse, Laura Keller worked for a training design firm in Toronto. But she always had a niggling feeling that she'd really rather be writing things. Eventually, she became the mom to three army brats and wife to a Combat Engineer for 16 years, prior to her husband retiring from the military. She is now back in her hometown of Guelph, where they are all learning to adjust to life after the military. Army life was spent primarily in Alberta and Ontario, both of which now feel like home. As the mother of a child with Asperger's Syndrome, Laura is also well-versed in the trials and tribulations of changing school systems every couple of years. Laura believes that organization and knowing what resources are available are the keys to thriving as a military family. Laura also writes her own food and lifestyle blog at www.HappyCanadianHome.com.
Lisa Sabatini – Writer
Lisa Sabatini lives in Ottawa. Her spouse has served three tours to Afghanistan with the Canadian Armed Forces with the 1st Battalion Royal Canadian Regiment. She holds a Bachelor of Journalism and Communication from Carleton University. She's is a writer, speaker, and business owner. Lisa is a partner at InvestaGO.ca and currently serves as the only female Executive Board Member of the Ottawa Real Estate Investors Organization.
Suzanne Kingman McKay – Movie Reviewer
Suzanne has been writing her whole life. At the young age of three, Suzanne's life changed when her mom sat her in front of the television to watch Chitty, Chitty, Bang Bang. Admitting she had a short attention span, young Suzanne was hooked. "It was the first time I sat still and also it was the movie that gave me my love of cinema. I love stories. I love any format that the story comes in," notes Suzanne. She is looking forward to reviewing movies for CMF Magazine.
 Jill Kruse – Writer
Jill Kruse is a multi-media journalist and mom to three growing girls. She lives in Fredericton New Brunswick where she pursues a passion for tennis and writing. Her beloved husband Sgt. Greg Kruse was KIA while serving as a Combat Engineer with 2CER in Afghanistan is December of 2008.
Mishall Rehman – Multi-media writer
Originally from Atlanta, GA, Mishall Rehman is a freelance journalist pursuing her passion for writing. The CMFMAG has given her writing new purpose and Mishall strongly believes in finding and writing stories that can benefit the entire military family community.  A military spouse, Mishall currently resides in Trenton, Ontario with her husband and cat Django.
Veronique Lavallee – Contributor – Home Decor
Veronique Lavallee is a military spouse and mother of two. After moving several times, she discovered a passion for decorating. She wants to help military families feel at home wherever that may be! Follow her on Facebook at Redesign your Style.
Genevieve Trudeau Senecal -Translator/ Contributor
Genevieve Trudeau Senecal is a military wife, mother of a beautiful little boy and active member of the military family community in Valcartier, Quebec. Genevieve has a Bachelor in Journalism from Concordia University (Montreal) and has studied at the Danish School of Media and Journalism. She has worked several years as a journalist in sports car racing (Montreal) and as a radio host & journalist (near Bagotville) before marrying into the military in 2013. She is now a stay-at-home-mom and volunteers many hours weekly at the Valcartier Family Centre.
Geneviève Trudeau Senécal est une femme de militaire, maman d'un merveilleux petit garçon et membre active de la communauté militaire de la base militaire de Valcartier, Québec. Geneviève est détentrice d'un baccalauréat en journalisme de l'Université Concordia (Montréal) et a étudier à l'école des médias et du journalisme du Danemark (DSMJ). Elle a travaillé plusieurs années comme journaliste en sports automobiles (Montréal) ainsi que comme animatrice et journaliste radio (près de Bagotville) avant de se marier en 2013. Elle est maintenant maman à la maison et bénévole active du Centre de la famille de Valcartier.
Ross MacDonald – Photographer
Born and raised in the scenic Ottawa Valley, Ross has been fascinated with photography from a young age and bought his first SLR camera with money saved from his first summer job. Through the years Ross has been re-telling his stories through photography and brings his cameras along on all his special life-events. Looking through his camera's viewfinder Ross aspires to create the perfect composition and capture optimal lighting while seizing real-life moments in a still image.