Veterans Pass the Remembrance Torch to Youth
A signature event of Veterans' Week, the annual Candlelight Tribute is a symbolic ceremony that connects the youth to Canada's great military history.
"The event, which is now in its 23rd year, features a symbolic passing of the torch of remembrance, during which Veterans hand candles to youth. The moving tradition pays respect to the many brave men and women in uniform who have served Canada throughout the years to protect our shared values," said Marc Lescoutre, Senior Communications Officer Veterans Affairs Canada.
This year marked the first in-person ceremony since the start of the COVID-19 pandemic. The ceremony took place on Monday Nov. 7.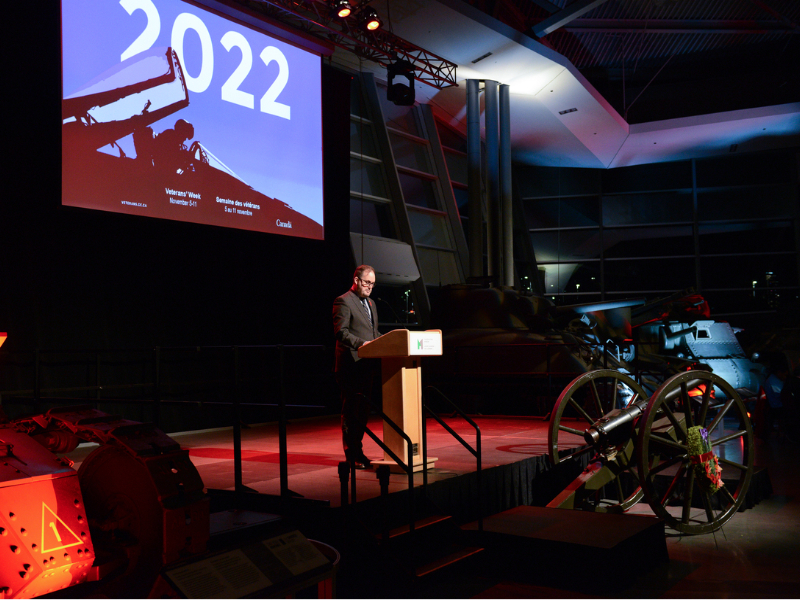 The 2022 Candlelight Tribute
Co-hosted by Veterans Affairs Canada (VAC) and the Canadian War Museum, the Candlelight Tribute welcomed a number of guests including diplomats, government officials, Veterans and Cadets. There were more than 100 Veterans in attendance.
The event opened with a welcome song performed by Indigenous performers including the drum group Spirit Wolf Drum, and dancers Belle Bailey, Emma Logan, Kiana Meness. They performed the Fancy Shawl Dance, a dance commonly practiced by Indigenous communities.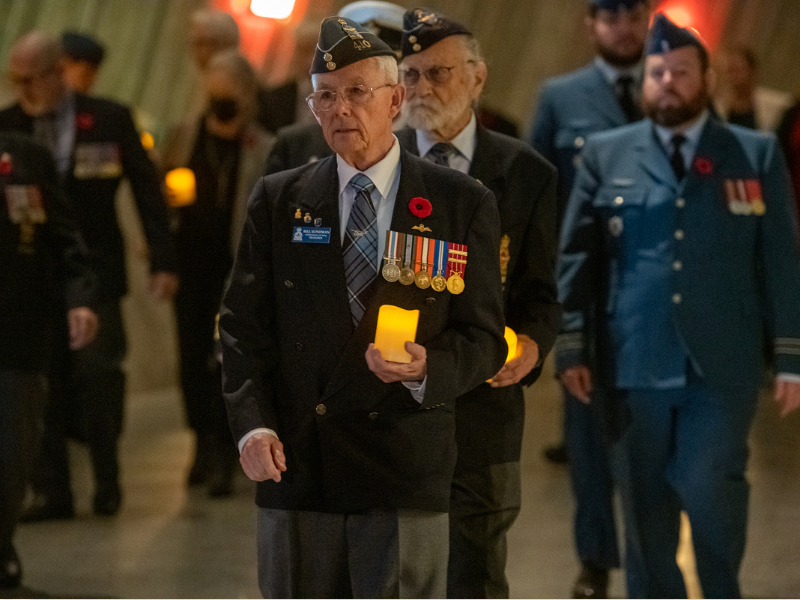 The event that unfolded with a series of remarks and comments by invited officials such as Anita Vandenbeld, Parliamentary Secretary to the Minister of International Development, who spoke on behalf of Lawrence MacAuley, Minister of Veterans Affairs and Associate Minister of Defence.
Other guests that evening included representatives of the diplomatic corps, Ottawa City Councilors, representatives from Ottawa Police Services and Ottawa Fire Services, Veterans, and Cadets.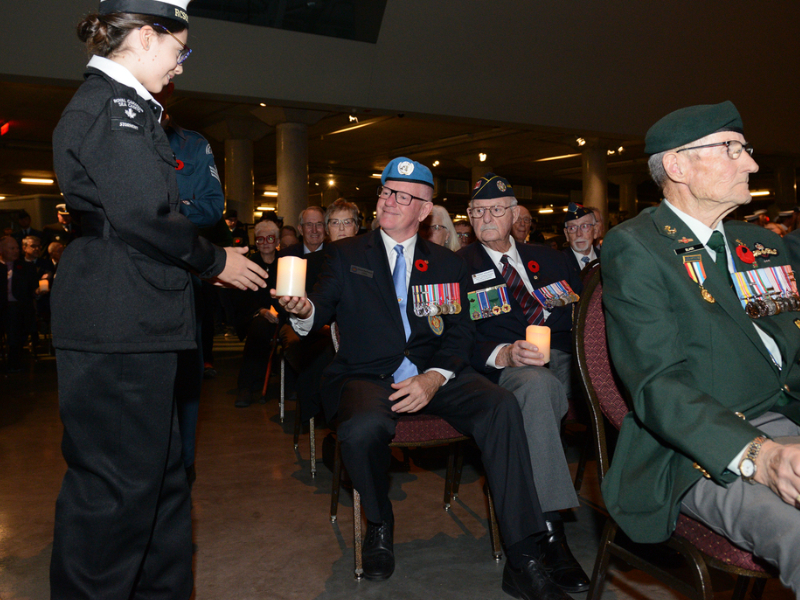 Following a time honoured tradition
The Candlelight Tribute follows in the footsteps of a Finnish tradition that dates back to the 1920s. On Christmas Eve in Finland people remembered their loved ones by placing a candle near their graves. This practice was transported to the Hotlen Canadian War cemetery in 1991 by a Finnish lady named Leena van Dam.
Following in the footsteps of this tradition, VAC and the Canadian War Museum decided to do something similar to pay tribute to Canada's fallen soldiers as part of Veterans Week.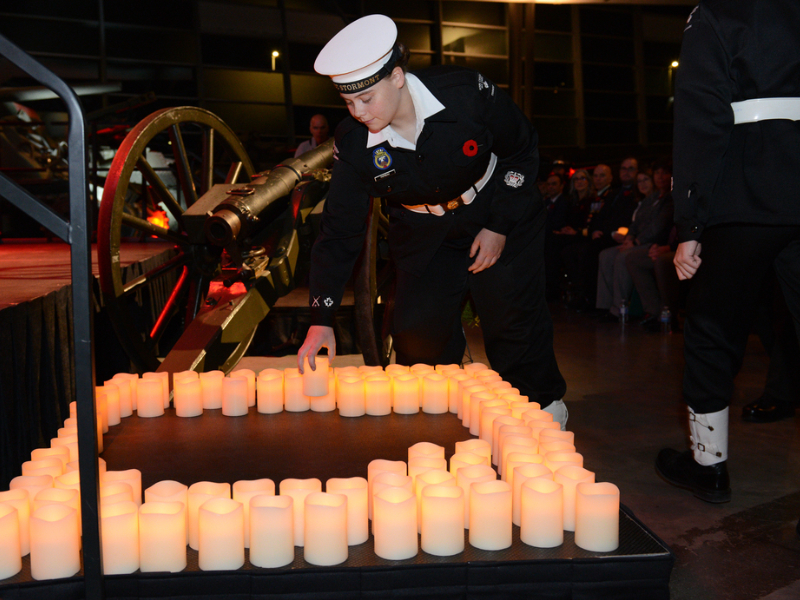 Veterans Week is a special initiative of VAC to highlight Veterans in our community, and those who passed before.
"Veterans' Week is a time when all Canadians come together to honour those who have sacrificed and those who continue to serve today to make our world a safer place. This Veterans' Week, Remember Them," noted Lescoutre.
To learn more about VAC's Veterans Week click here.