HMCS Winnipeg Returns Home After Successful Deployment
In time for the holidays, Her Majesty's Canadian Ship (HMCS) Winnipeg, and its embarked Cyclone helicopter detachment, returned to port on Dec. 16 after completing a successful four-month deployment on Operation PROJECTION.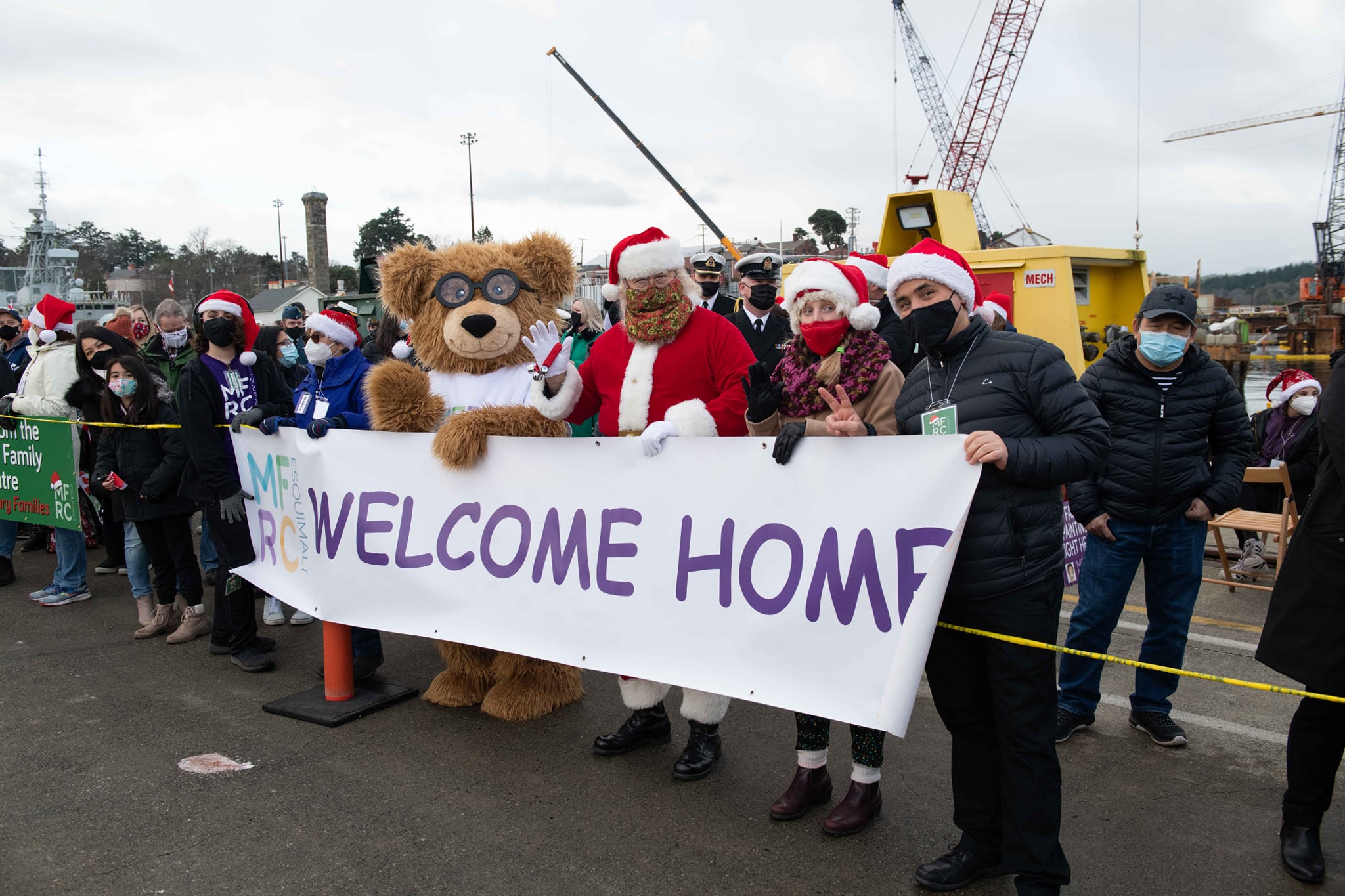 Minster Congratulated Crew
Defence Minister Anita Anand congratulated the crew of HMCS Winnipeg on their success.
"Canada's prosperity and security depends on its relationships with partners and allies around the world, including in the Indo-Pacific," Minister Anand stated, "Our nation is committed to strengthening these relationships in the Indo-Pacific region, in ways both big and small. To the crew of Winnipeg: I am grateful for your efforts over the past four months and hope you enjoy your return home."
Operation NEON: Significant Focus
A CP-140 Aurora Air Detachment, deployed with HMCS Winnipeg in support of North Korean sanctions monitoring through Operation NEON, also returned to Canada on Dec. 16.
For about one and a half months, Operation NEON, Canada's contribution to the coordinated multinational effort to support the implementation of United Nations Security Council sanctions imposed against North Korea, was the main focus of the deployment.
As explained in a press release, this deployment shows Canada's commitment to work with allies and partners in the Indo-Pacific and support government objectives to keep the rules-based international order and international law.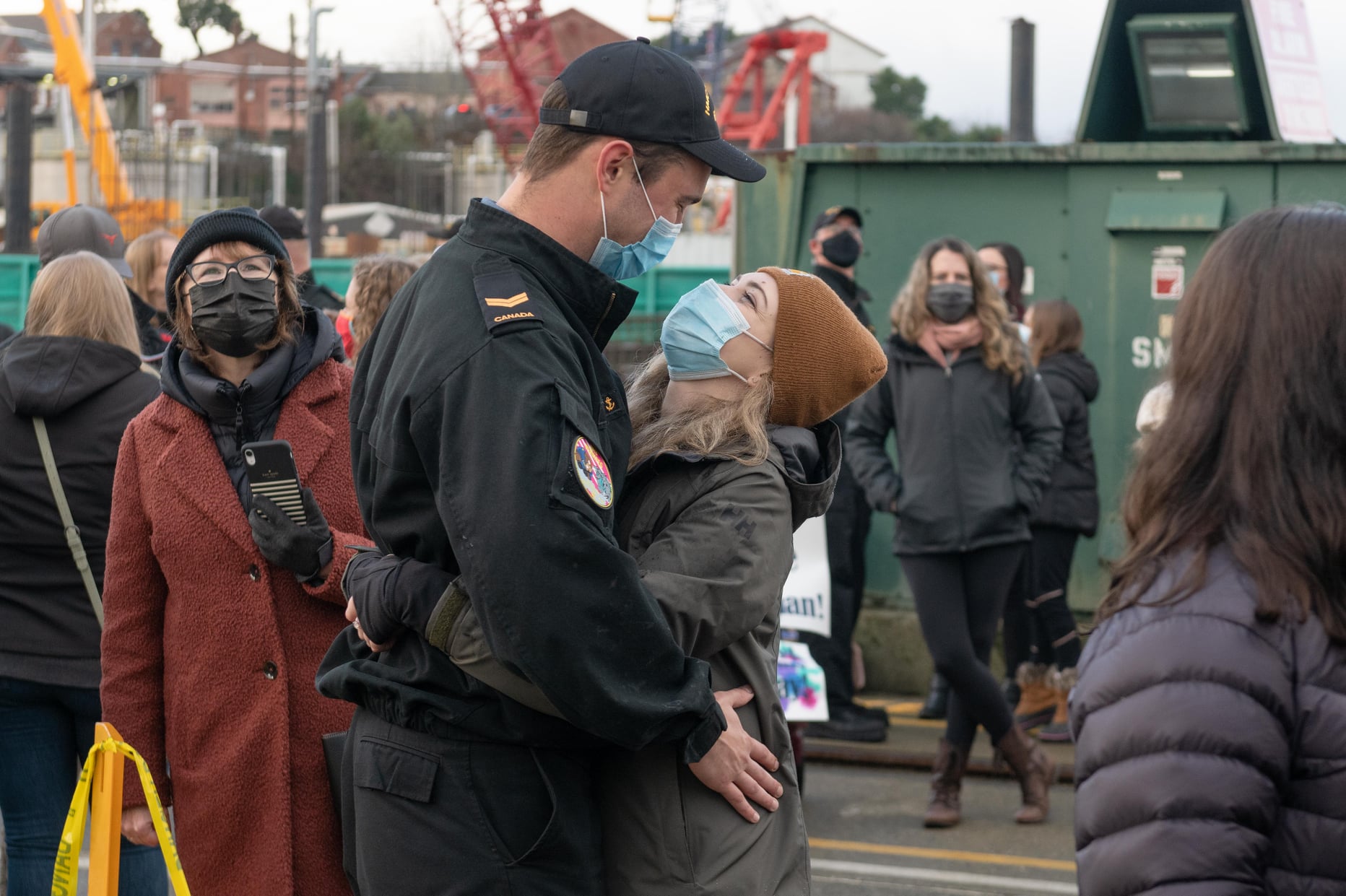 Supporting Important Objectives
During the deployment, HMCS Winnipeg supported Canadian a number of international objectives, including:
participating in multinational efforts to monitor sanctions imposed against North Korea by the United
Nations Security Council, as part of Operation NEON;
conducting a bilateral exercise (KAEDEX) with the Japanese Maritime Self-Defense Force's Japanese Ship Jintsū in the East China Sea;
conducting exercises with the UK-led multinational HMS Queen Elizabeth carrier strike group in the Philippine and South China Seas;
conducting maneuvers in company with Her Majesty's Australian Ships Brisbane and Waramunga;
together with warships from Australia, Germany, Japan, and the United States, participated in ANNUALEX, a 10-day US and Japan bilateral exercise in the Philippine Sea;
conducting port calls in Okinawa, Japan, Busan, South Korea, and Manila, Philippines;
hosting a German naval officer on an exchange;
providing several crates of Earl Grey to ensure that UK Royal Navy carrier HMS Queen Elizabeth did not run out of tea.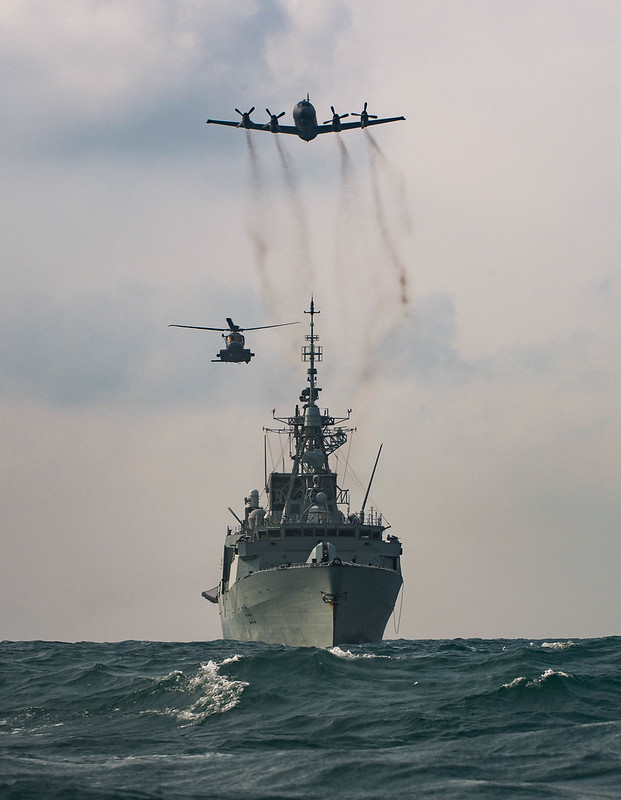 CDS Offers Thanks
General Wayne Eyre, Chief of the Defence Staff, offered thanks to the sailors of HMCS Winnipeg for their professionalism, dedication, and service.
"Over the past several months, they have worked tirelessly to promote and enhance interoperability alongside the navies of our closest allies and trusted international partners and they have directly contributed to regional security and stability in the important Indo-Pacific region. None of this would be possible without the love and support of our military families. I acknowledge and thank them for the many sacrifices they have made that have enabled excellence at sea," he added.
About HMCS Winnipeg
HMCS Winnipeg is a Halifax-class frigate. The frigate carries anti-submarine warfare and anti-surface warfare weapons, along with sensors to complement their anti-air warfare defenses. The combination, coupled with its embarked Cyclone helicopter detachment, make Canadian frigates an effective partner and participant in international exercises and operations.