Planning the Perfect Meal Plan
In our house, everything stops for us to have dinner together. It is the most important time of our family's day, especially during the week. Phones are put away, the TV is off, everyone sits at the table together, and we eat and talk. It's then I find out the most about what is happening in my children's lives, we talk about what is on our minds, we argue, and then we laugh together. Dinner time is when we all come together, and while I love it, it is a huge stress and responsibility.
Avoiding Stress At Meal Time
No matter how old your kids are, meal time adds stress to the end of what can be long days, and it is especially difficult if you are flying solo. Trying to think about what to eat, what groceries we have, what groceries we need to get, when I am going to be able to get them, how am I going to have time to cook it, and so on can be a nightmare of epic proportions. At first, I couldn't work out exactly which one of those things created the most stress for me.
Eating out and ordering in are costly and our family once had a month where we spent $900 on this. I nearly cried—I would rather go to an all-inclusive for a week than eat out like that, and we really don't have the money to do that either!
Avoid Winging It
I discovered that the number one factor that made me go a little insane around meal times was that I wasn't organized, and this led to us spending more money than we should, added to our stress, caused arguments and made for some unhappy evenings. Planning meals may feel like you are going back to the 1950s, but it will save you time, money, and sanity. It has changed our evenings dramatically, and I won't be going back to 'winging it' anytime soon.
Step 1: Purchase Calendar
I started by buying a calendar, posting in the kitchen and using it only for meals and marking who is going to be here and who isn't. Posting it in a high traffic area means everyone can see it. The first benefit was that it reduced the questions about what is for dinner and even some of the complaints as well since everyone knew ahead of time.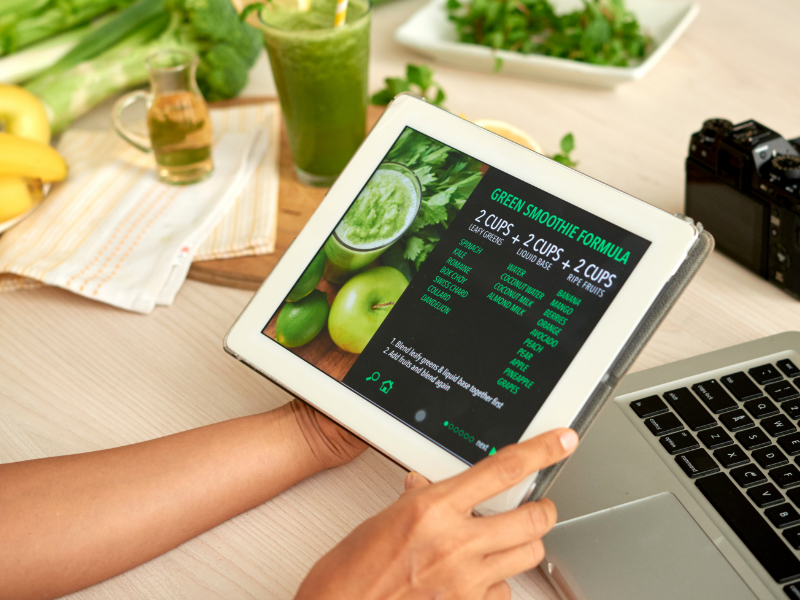 Ask For Input
Ask for input. Once my kids were old enough, I started asking everyone what they would like for dinner. This way the decision-making doesn't all fall to one or two people, and it reduces the conversations around, "we never have what I want." This doesn't mean they are going to always get what they want (we can't eat chocolate chip pancakes every night!), but they have some say.
Pick a Day to Create Meal Plan
Pick a day each week to plan meals. I usually do this on Sundays when most of my family members are around, when I have a bit of time to sit and think it through and then my week of meals is laid out and ready to go for another busy week. I try to look at what evenings will be busier than others and plan it that way.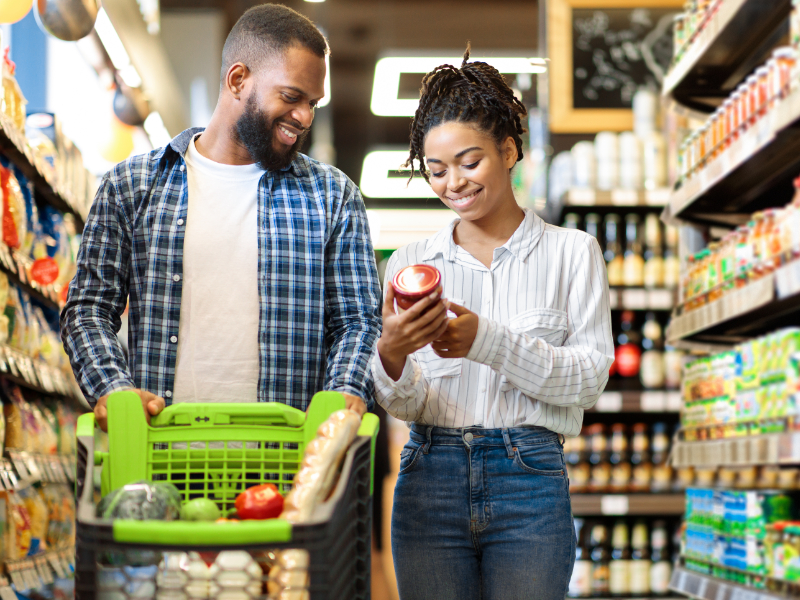 Pick an Evening to Grocery Shop
I now do my grocery shopping on Friday nights after work, and I try to only go once a week. Multiple trips to the grocery store ended up with us getting a lot of food we didn't really need. Shopping once a week has reduced our food costs by $300 a month. If we run out of milk, I use the corner store or a Shoppers Drug Mart. It may be a dollar or two more, but I don't buy a ton of things because I know they are more expensive.
Cook in bulk. It is rare that I make a meal that is just for one night. When I am cooking, I usually make it in bulk and freeze it. This gives me additional quick and easy dinners. I try to make enough for at least two other dinners and freeze them.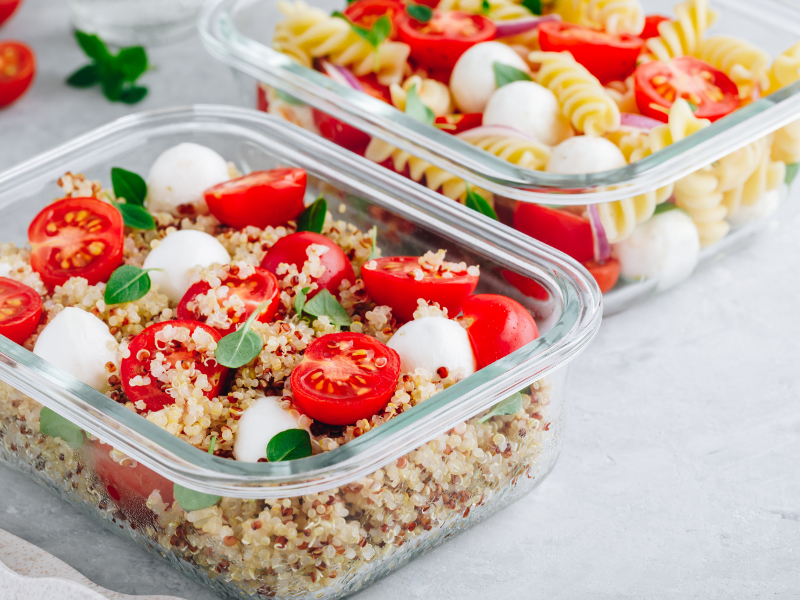 Schedule Cooking | Baking Day
Have a cooking/baking day once a month. It may sound horrible to give up a weekend day for cooking or baking, but it will give you time in your weekday evenings so you will not have you dragging yourself to the finish line on Fridays (okay, I still drag myself, but at least I know what I am having for dinner!). I make things like taco meat, chili, spaghetti sauce, lasagna, curry, etc. and then freeze it. Label it clearly otherwise you will cook spaghetti noodles for a chili sauce (yes, I have done this)!
Try New Recipes
Try new recipes as what I discovered was I had about 10 standard meals that I cooked over and over, and when you are meal planning, this can get boring. I buy bulk chicken, beef, or pork, cut it into different sized pieces and freeze it in Ziplock bags so that I have it ready to for a new recipe and it is one less thing I have to do.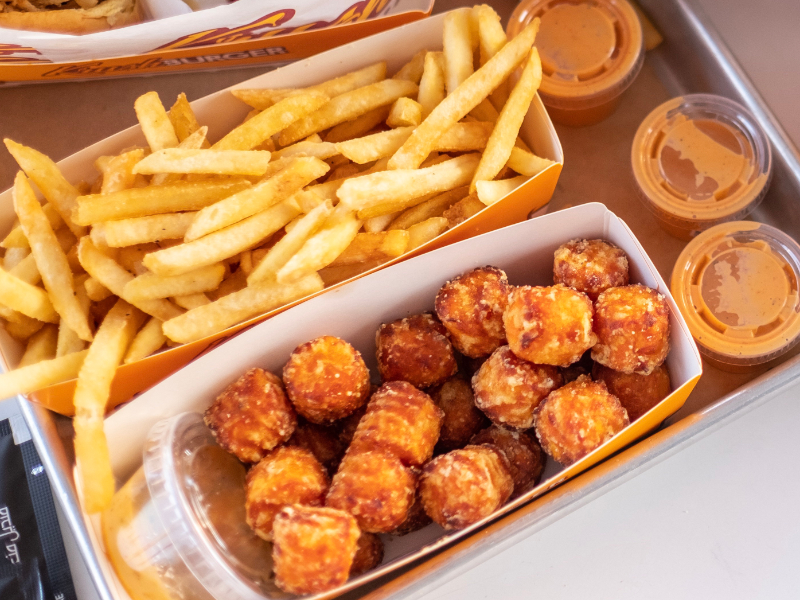 Save Money for Trip
Eating out and ordering in are costly and our family once had a month where we spent $900 on this. I nearly cried—I would rather go to an all-inclusive for a week than eat out like that, and we really don't have the money to do that either! When we meal plan, we don't need to eat out or order in. The meal is there and waiting, and you don't have the same excuses about being too tired to think of something or not having what you need to make it. At the moment we are keeping a tally the number of days we go without eating out. We are hoping to then take that money we've saved and put it into a savings account to go on a trip with our kids somewhere nice. If your family is used to a lot of eating out or getting take-out, you may want to create a goal too. My kids were all in when they discovered the amount we were wasting and what we could do if we didn't spend it on food!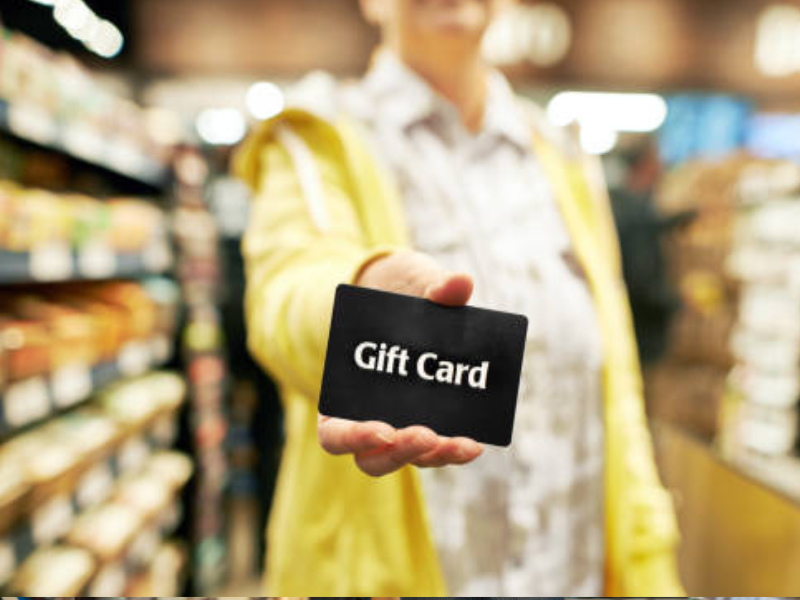 Purchase Gift Cards
When buying food, I add a $25 gift card at least once a month. I started this as I found that at Christmas time, the bills piled up and the last thing I could afford to do was buy a ton of gift cards. We have a lot of family members to buy for, and this spreads out the expense. Then I tried alternating with a $25 grocery store gift card. I saved them up for times when we were needing to buy more groceries or had other expenses and money would be tight, and used them then. When I buy in bulk, it doesn't have the same impact on our monthly costs when it is spread out.
Leave the Kids At Home
Leave your kids at home. Whenever possible, do not bring your kids shopping. I used to leave them at daycare an hour longer when they were younger and get it all done then. I also used to take turns with a neighbour (she would look after mine, and then I would look after hers). When your husband, wife, or partner is at home, leave the kids at home with them. I can be easily influenced, and when they came with me, they wore me out saying 'no,' I spent more and they drove me nuts. I ended up rushing through to get it over with and didn't get everything I needed which often resulted in another rushed trip back to the grocery store that left me resentful!
It's Okay to Slip &  Enjoy the Pizza!
We are not a perfect family by any stretch, but I have now survived three long deployments and countless absences doing this, and each time I learn a little more about what to do and not do. We slip up from month to month, but that is okay. Our pizza delivery man hasn't forgotten our name, but we do it purposefully now and not out of desperation.
I think our family has made meals a good time to be together. I still have to referee arguments or endure ridiculous bickering, but we leave the table happier and still have some of our evenings to do other things and a bit of extra money to do it with. Have breakfast for dinner sometimes, share funny things that happened in your days, don't answer the phone, listen to what your family members are saying or trying to say or even not saying, talk about things you all want to do together, make goals or share dreams. Meal planning and prep will make all of this possible most of the time… for those other times, get to know your pizza guy!