Organization's objective to train and place veterans in tech field
Known as leaders in talent accessibility, WithYouWithMe (WYWM) is on a mission to solve underemployment globally. The social impact tech company is achieving its objective by helping veterans become technologists and ensuring tech jobs are accessible by harnessing potential. Not experience.
WYWM is about to launch its services to other underutilized talent groups, like military family members and indigenous candidates.
Co-founder and company CEO, Tom Moore, served eight years in the Australian Army and deployed to Afghanistan as an infantry officer. His family had fought in every war since the First World War. Having been injured from his service and then medically discharged, Moore turned to the civilian job market.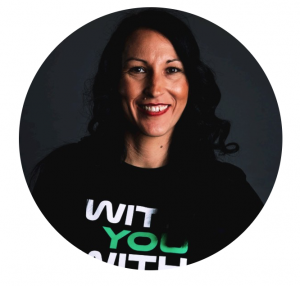 "The thing that made the transition even more difficult for Tom was that he applied for hundreds of jobs and did dozens of interviews, but no one valued the skills that he built in the military," says Javiera Soto, head partnerships & community, WYWM.
Moore sat down with the other co-founders, Sam Baynes (ex-military) and Luke Rix (long-term friend), and explained that they needed to change the way that companies view veterans. Soto further informed that there are significant employment difficulties veterans experience during their transition from military to civilian life.
HIGH UNEMPLOYMENT RATE OF VETERANS
According to data from WYWM, the unemployment rate of veterans in Australia was nearly six times higher than the average civilian population, and that needed to change, says Soto.
"WYWM created a tech solution to solve these problems for the Australian veteran community, and it works. They identified that there was a huge talent shortage of digital skills in the labour market," she explained. The WYWM solution works to identify where and what type of roles companies need to be filled. Often this is done predictively ahead of time to ensure they have veterans ready for employment as soon as job positions become available.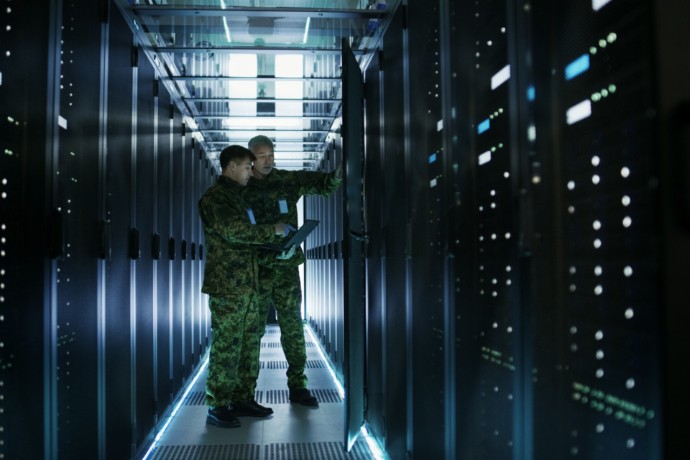 WYWM has developed an end-to-end service, helping individuals to use data to understand what they would be good at post service. Veterans can choose the services provided by WYWM to become the right technologist and upskill. WYWM does this by using their software platform called potential to assess their aptitude, train them with in-demand skill sets, and auto-match them to open job positions.
The WYWM software platform has the ability to test once, match and train forever (no more resumes and hundreds of job applications). Soto says that Veterans only pay them with their time. Soto says veterans can expect WYWM to help them find out what they're good at.
"We call this step: Discover. We do this using our technology to identify their aptitude to be a technologist. We then train the veteran in one of their auto-matched career pathways so they can enter the workforce at an entry-level," she explained.
TRAINS VETERANS IN FOLLOWING CAREERS
WYWM trains veterans for free across Australia, Canada, the USA, UK, and NZ in the following careers.

 IT Support (Sys Admin, Service Desk Analyst)
Software Engineer/ Software Development
Cyber Security
 Data Analytics
Intelligent Automation, Business Process Automation, Robotic Process Automation
Systems Engineering/Project Support
Soto noted that all of their training is delivered online, and we are certified as a technical school via the American National Standards Institute.

"After this, we help veterans deploy into a job either independently or through our squad program (deploy as a team into a company and deliver the tech solution for the business). We are then committed to growing that veteran by giving them lifelong access to our training and being part of our community," she added.
Soto added the services WYWM provides are extremely important for the military community because it provides personnel with an opportunity to continue learning, remain up skilled, and provides them with the ability to master their craft eventually.
IN CANADA
Founded in 2015 in Australia and with a large amount of success, WYWM was named the fastest-growing tech company in the Deloitte 500 across the entire Asia Pacific. The company has expanded its services abroad to its Canadian allies in early 2020.
In Canada, WYWM is working exclusively with Ernest and Young (EY) to identify potential candidates and roles for veterans in cyber in the government. EY holds the Cyber Warfare Enablement Program (CWEP) procurement vehicle for the Government of Canada to call up cyber-trained resources when required. This partnership has already enrolled 1000 veterans into the program, says Soto.
WYWM works directly with organizations to build their technology workforce. In the last two years, 1600 Veterans have been trained, with 1380 placed into employment directly and 92 per cent of veterans being retained in the first 18 months.
"WYWM has over 20,000 in our training pipeline globally. This year we are likely to train over 3500 veterans in technology due to the scale of our program's growth," Soto commented.
FOUNDED ON 4 VALUES
The team at WYWM live and work by their four values:
Be curious: reflect, work out who you want to be, master your discipline and constantly transform.
Be transparent: speak up, be accountable, humble, and incorruptible. Making mistakes is ok but learn from them.
Be fierce: embody the mission and your role.
Be the Customer: continuously listen and act, focus on the customer journey and continue to design our solution to solve this problem.
For more information, visit the WYWM website here.