BMO Expands Employee Benefits for Canadian Military Reservists and their Families
Above image: Juron Grant-Kinnear and his family. Juron is a Canadian Armed Forces Reserve member and Assistant Corporate Secretary and Lead, Legal Services at BMO.
Members of the military community and their families will be eligible for a new layer of benefits as employees of the Bank of Montreal (BMO).
Starting Oct. 1, military reservists will be eligible for Military Leave Top-Up, and family members of military reservists will be eligible for Military Family Leave.
"BMO is proud to expand our benefit offerings to strengthen our position as the Official Bank of the Canadian Defence Community and put us in a leading position among Canadian banks," said Vanessa Lewerentz, Chief Inclusion Officer, BMO. "Building a diverse and inclusive workplace that is reflective of the communities we serve is fundamental to our Purpose, to Boldly Grow the Good in business and life," said Juron Grant-Kinnear, Canadian Armed Forces Reserve member and Assistant Corporate Secretary and Lead, Legal Services, BMO.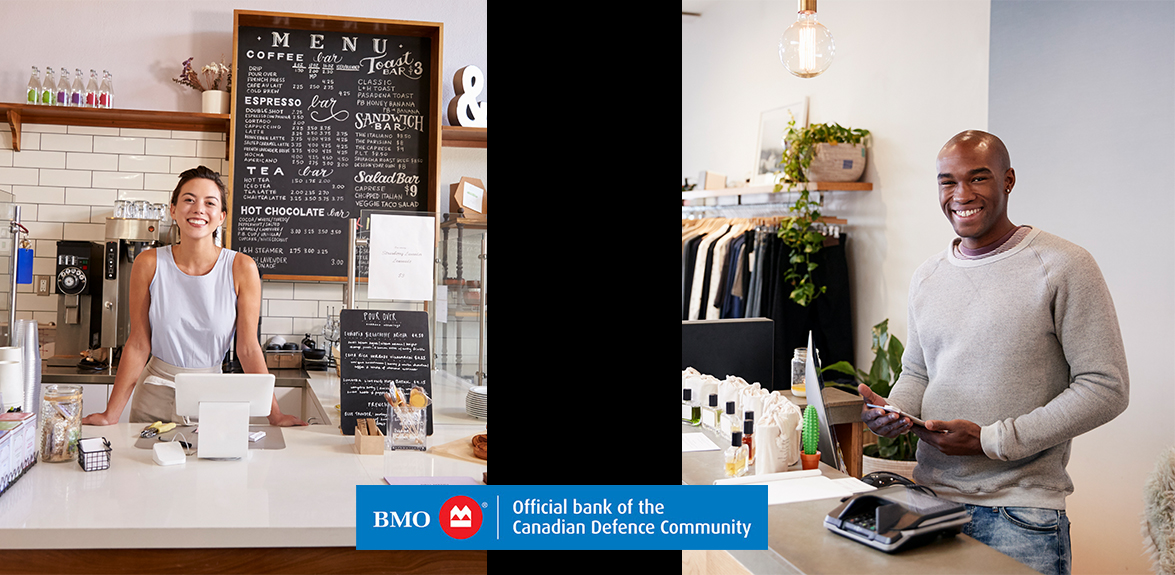 About the leave
The new benefit will ensure that military employees' incomes will not be impacted by any military training or service.
Specifically, the benefit includes top-ups of up to eight weeks for training and up to 52 weeks for all operational domestic and international deployments, including domestic deployment protecting Canadians from natural disasters.

The Military Family Leave provides 30 days of job-protected, unpaid leave for BMO employees with family members who are Reservists and need to deploy or go away for training.
"Managing and coordinating time away from work can be stressful for Reservists and their families because of the responsibilities they're juggling to serve our country," added Grant-Kinnear. "This enhanced policy gives me and my fellow reservists greater financial peace of mind, especially during periods of extended military leave."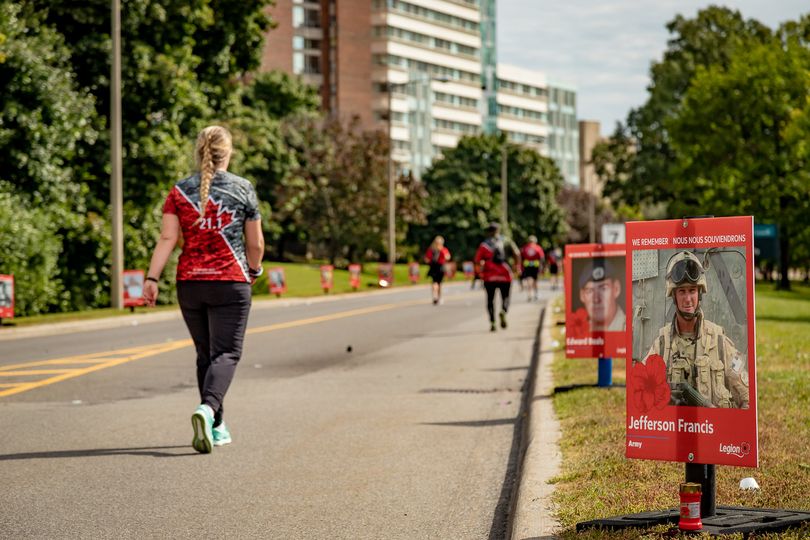 Other BMO initiatives
Other benefits provided by BMO to military community members include:
Opening approximately 90 Canadian Defence Community Branches serving customers in 33 military bases and units;
Special discounts and banking benefits for Canadian Personal and Business Banking clients;
Military-friendly hiring here;
The BMO Support Our Troops Mastercard gives a portion of each transaction to support causes close to the CAF. To date, one million dollars has been donated.
BMO is also a sponsor of the Canada Army Run, RCAF Run and Navy Bike Ride. In 2021, BMO also announced a $150,000 donation in support of Last Post Fund, Veterans' House Canada and Wounded Warriors Canada.
To learn more about BMO's policies and programs to support the Canadian Defence Community, click here.