Fallen Soldier's family pens children's book to remember him
In memory of Bombardier Patrick Labrie, his friends and family came together to write and illustrate a children's book.
Patrick's mother, Julie Rivard, grouped all her ideas and paved the way for what the story has become today. She decided that writing a children's book following her son's life would be more compelling with illustrations.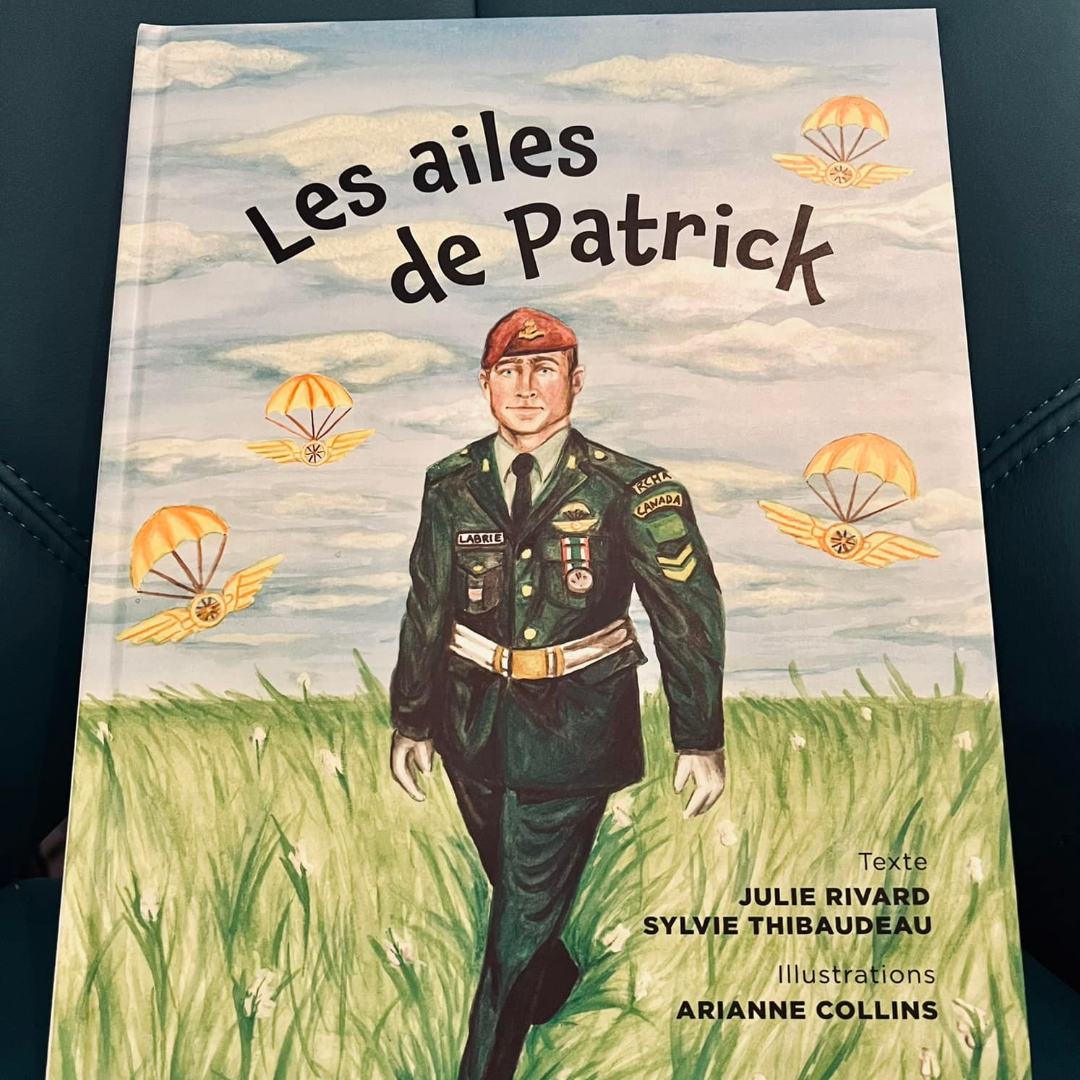 "For Patrick's memory to go on, and to encourage children and teens to pursue their dreams, that's my main goal," said Rivard, "I want people to be happy in lifelike Patrick was in the Canadian Armed Forces."
Patrick Lost Life in Parachute Accident
On June 17, 2019, Patrick lost his life in a fatal parachute accident during Exercise SWIFT RESPONSE in Cheshneigirovo, Bulgaria. Patrick was deployed with his unit 2nd Regiment, Royal Canadian Horse Artillery, based at Garrison Petawawa.
Les ailes de Patrick was written by Julie Rivard and Sylvie Thibaudeau and illustrated by Arianne Collins. It follows Patrick as a young boy and tells how he always dreamed of being in the Canadian Armed Forces.
Excelled in CAF
According to Rivard, he didn't like school much, but he graduated and made his way into the construction business. However, "He always wanted to be in the Canadian Armed Forces, and the minute that he joined, he just excelled. I don't know. It just turned his life around."
Patrick was very humble. He never talked about his accomplishments, especially with his mother and father.
"We found out through everybody else when they would talk about him, but he never talked about himself," she explained.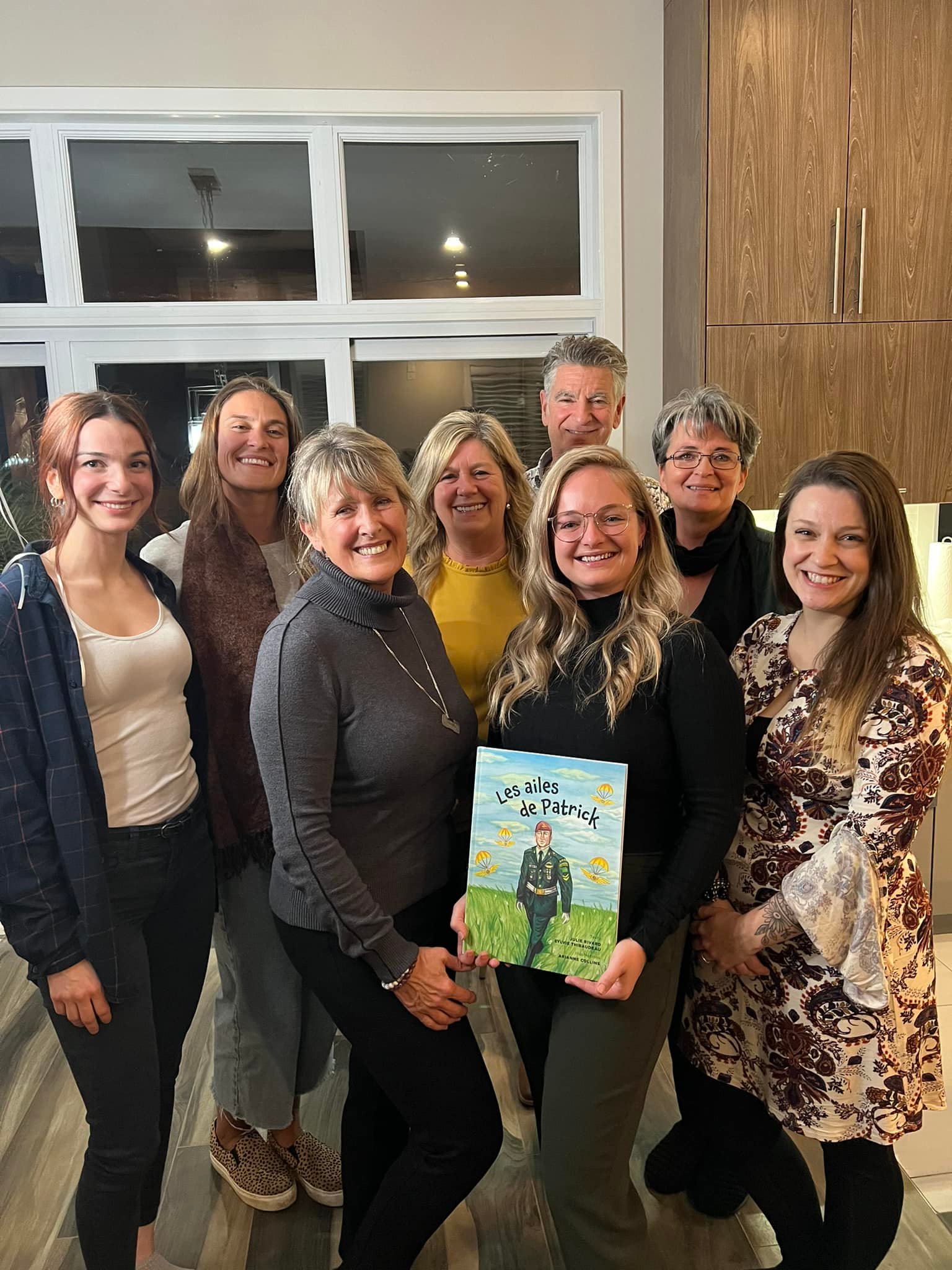 Mom Inspired to write book
Rivard was inspired from a talk show episode to write a children's book.
"I was listening to Ellen DeGeneres talk to Jimmy Kimmel on her show. He came with a children's book, and Ellen said, 'How come you're doing a children's book?' and he said, 'I did it because I'm giving all the revenues or profits to the hospital that saved my son's life."
Inspired by this idea, she decided that for each book sold, seven dollars would be donated to SoldierOn. Patrick was very active and had a love for sports.
Rivard explained, "I'm sure that if he had survived his parachuting accident, he would have had severe injuries, and that that program probably would have helped him get through it."
Helped Through Grief
Writing the book helped Rivard through her grief. She said it helped her realize what Patrick did in his life and what he meant to other people. Going through all the illustrations in the book and photos reminded Rivard of both good and sad memories.
"It's sad because he died, but we have great memories while he was alive," she expressed, "without the help and support from my husband, my daughter, Patrick's fiancée Jessica and everyone involved, the book wouldn't be where it is."
Available in English & French
Each book is $20, including tax, and is available in English and French. Anyone who would like to purchase a book can email their requests through Rivard by email here or phone: 819-743-6934.
She is sending the book through Canada Post and assumes all the shipping charges. Rivard says she does not wish to generate revenues with this book.