Battle of the Books is Back
It is that time of year again! It's time for the Battle of the Books! Each year, the CBC puts on the Battle of the Books, also known as Canada Reads (Le combat des livres on Radio-Canada), and it highlights all the amazing literature that has been written by Canadians over the last year.
Each year, five books are pitted against each other and championed by known Canadian personalities. Over the five days of March 16-19, the five books selected for this year's contest will be defended by their champions.
The books will join the ranks of past contenders like Michael Ondaatje, Margaret Atwood, George Elliot Clarke, Margaret Lawrence, Mordechai Richler, Lawrence Hill, and Yann Martel.
This year's theme of "One book to bring Canada into Focus" unites the five contenders.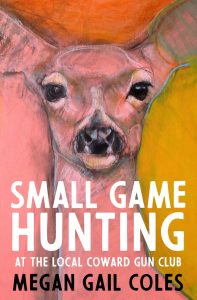 Renowned YouTuber and mindfulness coach Alayna Fender is defending the first book, Small Game Hunting at the Local Coward Gun Club by playwright Megan Gail Coles, which was also shortlisted for the 2019 Scotiabank Giller Prize. This debut novel is set in St. John's, and deals with the characters' hopes and dreams in the struggling economy.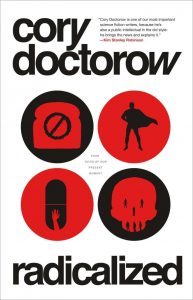 Akil Augustine, a content creator producer for brands such as Nike, the Toronto Raptors, the Toronto Maple Leafs, and Chapters Indigo, defends Radicalized by Cory Doctorow. Though known as a science fiction novelist, Doctorow's Radicalized examines social, economic, and technological issues as characters deal with immigration, corruption, and cyber criminality.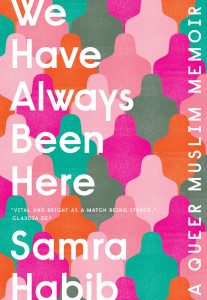 Television and film actor Amanda Brugel is defending We Have Always Been Here by journalist, photographer, and activist Samra Habib. In her first book and memoir, Habib explores the struggles she endured in Pakistan and Canada as she sought to find her identity while hiding it for the sake of survival.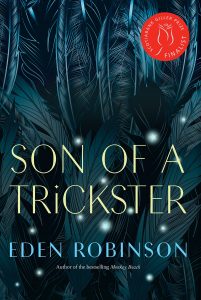 Actor and podcast host Kaniehtiio Horn defends Son of a Trickster, the second book of a planned trilogy by award-winning author Eden Robinson. Shortlisted for a 2017 Scotiabank Giller Prize, and is slated to air this year as a TV series. The novel follows the tale of a troubled teenager caring for those around him and struggling with substance abuse as he tries to avoid the magical and inexplicable that he cannot escape.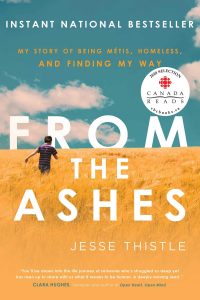 Country must star, and humanitarian George Canyon is defending From the Ashes, York University Assistant Professor Jesse Thistle's first book and memoir. Drawing on his troubled youth, Thistle draws upon his Métis-Cree experiences with homelessness and addiction to explore intergenerational trauma and the healing power of education.
For more information on Canada Reads, check out their website here.  The site will introduce you to both the authors and their defenders, as well as give you the chance to read excerpts from the different books.
Join the national on-air debate this March to see what book the nation should read.
Happy Reading!