Find love, passion and humour in these novels this summer
I think romance novels are often not given enough credit. Like many genres, they have some that are well written, and others not so much. Nevertheless, there are some fantastic romances with well-told stories, interesting characters, and good plot lines. And the best part? Happy endings are not hard to find, which, in today's strange and stressful times, is rather ideal.
  The first romance I would like to share is actually a series. Eloisa James's The Wildes of Lindow Castle is a fantastic series. These hilarious, well-told stories follow the Duke of Lindow's many children as they fall in love and marry. Lots of humor, fun antics and interesting and well-developed characters can be found in these stories. They are great for fans of the Bridgerton Series by Julia Quinn. The first in the series is called Wild in Love, and it follows the story of the second oldest brother, an adventurer, and writer who returned home only to discover his books are wildly popular. Eloisa James is a pen name for a Shakespearian professor Mary Bly.
Along the same lines as these stories is Grace Burrows' Rogues to Riches series. Following a set of four siblings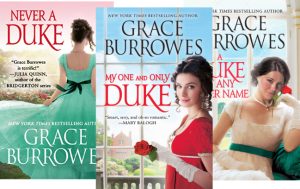 (plus a cousin!) who go from a poverty-stricken childhood to business success in a regency setting. The first in the series, My One and Only Duke, focuses on the oldest sibling, Quinn, who became a success through banking, but also made one too many enemies. The novel starts with him in prison, framed for a murder he didn't commit, only to discover he is the heir to a dukedom. Again, this is an excellent choice for anyone who enjoyed the Bridgerton series – or who just loves a fun, well-told story. Along with the romance is a bit of intrigue, with problems to solve and plenty of interesting characters you can't help but root for.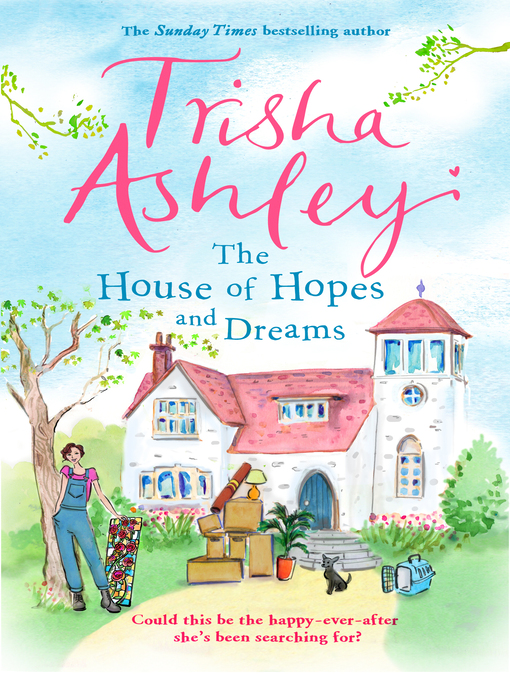 For a bit more of a contemporary story, I really enjoy Trisha Ashley's books, especially The House of Hopes and Dreams. This follows two characters, Angel, a professional stained-glass artist, and Carey, a television host for an old house renovation series. Both characters are old friends, and both have been having a rough time. Angel lost her life partner, and his jealous son has forced her out of the family business. Carey is recovering from a hit-and-run cycling accident, only to be dropped as the host of his television show while in hospital. As luck would have it, though, he inherits his childless uncle's family home, one in much need of fixing up – including some extraordinary stained-glass windows. Angel and Carey decide to team up to repair the house in a new television series and have her launch a stained glass studio in one of the many outbuildings. Will they succeed? And will they maybe have their own happily ever after, too?

One story I am looking forward to reading is Emily Henry's Beach Read, which follows Augustus Everett, a literary author, and January Andrews, a romance author. These two opposites will be neighbours for three months as they are staying in neighboring beach houses, both struggling with writer's block. However, they soon strike a deal to write a novel in the other's genre – January will write the next great American novel, and Augustus will write something with a happy ending. Hopefully, by the end of the three months, they will have both written a novel – and maybe have fallen in love as well?
Lastly, when discussing romance stories, I can't help but mention the Jacqueline Kirby series by Elizabeth Peters, which is really more mysteries. Although it centres on a librarian who decides it would be great fun to become a romance writer, the librarian has also been known to solve the occasional murder mystery. The first in the series is The Seventh Sinner and takes place on a study trip in Rome, where all sorts of strange things happen. These books are hilarious and very well written. Elizabeth Peters is the pen name for the late Barbara Mertz, who had a Ph.D. in Egyptology.
Happy Reading!