Riveting Reads for the Season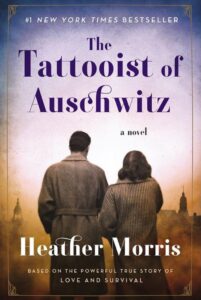 With Remembrance Day having just passed, I decided to start with the Tattooist of Auschwitz by Heather Morris. This story – a love story, actually – is based on interviews with Ludwig (Lale) Sokolov, a holocaust survivor and the tattooist for Auschwitz-Birkenau. Thanks to Lale's ability to speak multiple languages, the Nazis used him as the tattooist, tattooing the numbers on each prisoner's arm at the camp.
From this position, he witnessed life and death at Auschwitz-Birkenau and risked his life to help his fellow prisoners as best he could. Then, in 1942, he encountered a young woman, understandably nervous and upset. Her name was Gita, and it was then that Lale decided he would do everything he could to survive so that he could marry her. Lale was prisoner number 32407, and Gita was 34902. Based on actual events, this is a gripping story of survival and love in dark times.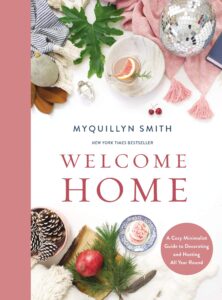 Since the winter holidays are approaching, I want to highlight Welcome Home: A Cozy Minimalist Guide to Decorating and Hosting All Year Round by Myquillyn Smith. This book focuses on decorating your home and entertaining with minimal effort and expense. In addition, the author provides design tips:
to easily seasonalize your home decorating;
feel confident in hosting events; and
how to cultivate a space where friends and family gather.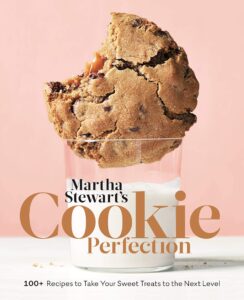 After that engaging, though more serious topic, I would like to share a far lighter book – a book about cookies. With the weather turning, what is better than baking? Martha Stewart released a cookbook all about cookies, and it looks delicious. It is called Martha Stewart's Cookie Perfection: 100+ Recipes to Take Your Sweet Treats to the Next Level: A Baking Book, and there are many fun recipes to choose from. The book contains classic cookie recipes plus ones with fun new twists. Best of all, there are cookie recipes geared just specially for different holidays.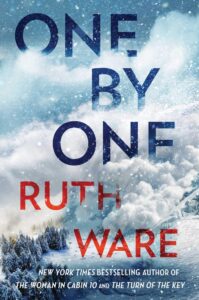 Speaking of gripping stories for cozy nights at home, Ruth Ware has written a new suspense novel called One by One, where the characters are snowed in at a ski chalet in the French Alps. When a storm and avalanche leave a group of coworkers stranded in the chalet, cut off from the outside world, tension and trouble starts to brew. The problem is each group member has something to hide, and then the group members start dropping, as the title suggests, one by one. This is an excellent choice for the next stormy night. All that is needed is a cozy blanket and a pot of tea.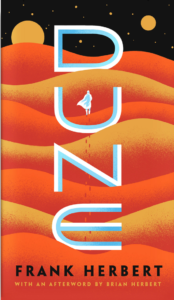 Since we are spending more time at home in the last few years due to the pandemic or the due to the weather, the next book I would like to share is one that was recently made into a movie – actually, it is a movie remake, as it was already made into a film. The book in question is Frank Herbert's Dune. The book was initially written in the '60s and was made into a film in the '80s. The most recent version of the movie can be found on CraveTV. What better time to read – or re-read the original novel? For those unfamiliar with the book/movie, it is a science fiction story following the son of a noble family charged with protecting and harvesting the most valuable element in the galaxy. Watching and reading Dune is a great way to spend many a dark and chilly night.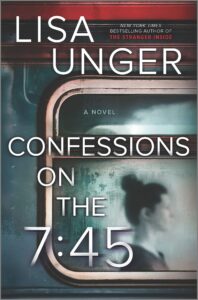 Following this vein of suspenseful stories, Lisa Unger's Confessions on the 7:45 will also make for a fun and engaging read. The story focuses on Selena, who encounters a stranger named Martha on her train trip home. Martha confides in Selena that she is having an affair with her boss, and, in return, Selena confides that she is worried her husband is having an affair with the nanny. After the train ride, Selena heads home, never expecting to see Martha again. Then, a few days later, Selena's nanny disappears. What happened to the nanny? Who was Martha? In trying to answer these questions, Selena gets drawn farther and farther into the mystery, and the fractures in her marriage get deeper and deeper.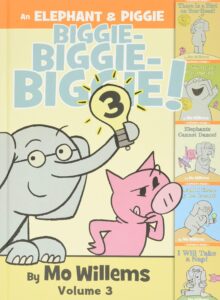 Moving on to children's books, there are some fun new titles being released. First, the amazing Mo Willems is releasing a new Elephant & Piggie book called An Elephant & Piggie Biggie! Volume 3. This series is the perfect choice for the little ones in your life who are learning to read. They are engaging stories that are simply written and full of humour. Titles in this volume include: There is a Bird on Your Head!; Are You Ready to Play Outside?; Elephants Cannot Dance!; Should I Share My Ice Cream?; and I Will Take a Nap!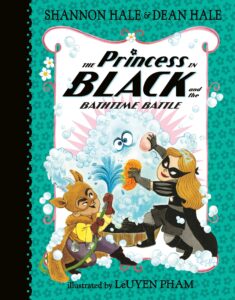 Finally, Shannon Hale has released a new instalment in her Princess in Black series called The Princess in Black and the Bathtime Battle, where the five princess heroes and the Goat Avenger battle a monstrous smell – and none of their ninja moves are working! This is an excellent choice for the 6 to the 8-year-old crew, especially for girls who want adventurous heroines.