Chief of the Defence Staff recognizes CAF Personnel
On Dec. 9, 2021, Chief of the Defence Staff (CDS), Gen. Wayne Eyre, approved departmental awards to CAF members who had embodied exemplary service with the Chief of the Defence Staff Commendation, Canadian Forces Medallion for Distinguished Service (CFMDS), and Canadian Forces Unit Commendation.
Awarded by the CDS, this award recognizes deeds or activities beyond the demand of regular duty.
The Canadian Forces' Unit Commendation recognizes distinguished service by a military unit. Any formation, unit, or sub-unit of the CAF, or any similar organization of a foreign armed force working with or in conjunction with the CAF, can be a recipient.
See full CANFORGEN below. 
Here we are highlighting eight of the 24 recipients of the CDS Commendations. These recipients went above and beyond the call of duty.
Capt. F.J.M. Simard was recognized for his selfless acts when he came to aid a senior woman in distress who had been stabbed several times on Dec. 25, 2019, in Montreal, Quebec.
Acting Sub-Lieutenant (A/SLt) A. Verbeek was recognized for professionalism and decisive actions when noticing that his diving partner was lying motionless on the seabed, near Esquimalt Harbour, British Columbia, on Oct. 2, 2019.
OCDT. Vollweiter was recognized for professionalism and swift actions at Lynn Canyon, British Columbia. He provided first aid to a man who had suffered a medical incident, slipped, hit his head on a rock, and fell face down in the water on Mar. 26, 2021.
For composure and outstanding response after witnessing a fatal head-on collision, taking control of the scene, directing bystanders with fire extinguishers to fight a vehicle fire, triaging the injured, and providing first aid in Saskatoon, Saskatchewan, on Jan. 1, 2021, WO R.J.D. Letourneau was recognized.
Sgt. A.D. Iredale was recognized for professionalism and swift actions when rescuing an infant in a stroller and a dog from fast-flowing water along the Chilliwack River, British Columbia, on Jun. 18, 2018.
Cpl. C.M. Leyenhorst is being recognized for leadership and professionalism after witnessing a two-vehicle collision, calling emergency services, and providing medical assistance to one driver in Edmonton, Alberta, on Aug. 10, 2020.
Cpl. G. Robert is receiving the CDS Commendation for leadership and selflessness in administering first aid to a fellow CAF member who suffered a serious accident and then contacting emergency services on the Island of Santorini, Greece on Sept. 27, 2019.
Gunner (GNR) A.J. Comeau is being recognized for leadership and selflessness after witnessing a head-on collision, contacting emergency services, securing the scene, and rescuing the driver of one of the two vehicles after the driver was trapped underneath the automobile on Highway 11 near Glenwood, New Brunswick, on Jun. 16, 2020.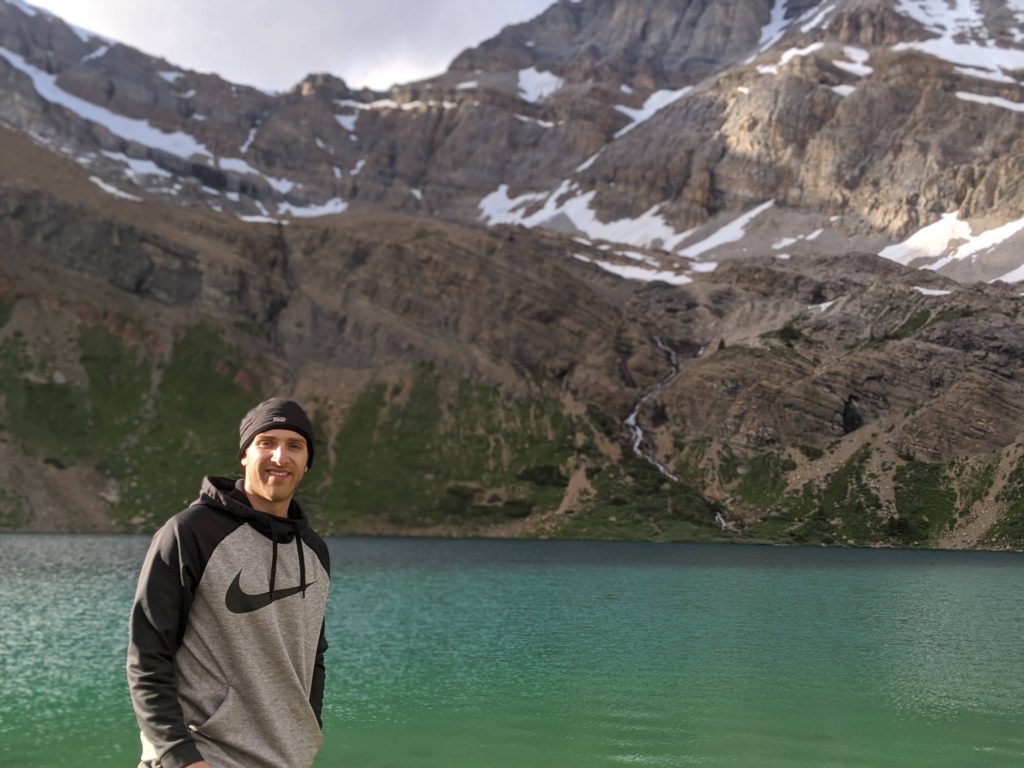 The CDS also awards the CFMDS on behalf of the Canadian Armed Forces (CAF) to recognize distinguished or outstanding service performed by persons other than active military personnel or civilian groups.
This year Dr. P.W. Vachon was recognized "for his unwavering support and expertise as a defence scientist with Defence Research and Development Canada and Mr. R Young for his tireless efforts, outstanding professionalism, legal expertise and willingness to better understand the complexity of international operations as the legal advisor with Global Affairs Canada for the past 25 years."
"I extend my sincerest congratulations to all recipients," the CDS stated, "The leadership, professionalism and dedication you have displayed reflect well on our defence team."
The information above reflects the substantive rank held by the members at the date of the incident. In addition, all of the Member's Personnel Record Resume (MPRR) will be updated.
Congratulations Everyone!
DEPARTMENTAL AWARDS ANNOUNCEMENT
UNCLASSIFIED
THE CHIEF OF THE DEFENCE STAFF HAS APPROVED DEPARTMENTAL AWARDS FOR THE FOLLOWING INDIVIDUALS:

CHIEF OF THE DEFENCE STAFF COMMENDATION

(1) CDR S.L. KAUFMAN – FOR PLAYING AN INSTRUMENTAL ROLE IN THE DESIGN, DEVELOPMENT AND EXECUTION OF THE FIRST MILITARY PERSONNEL COMMAND VICTORY MARCH, WHICH WAS HELD ACROSS CANADA IN MAY 2021

(2) COL T.J. TELLER – FOR PLAYING AN IMPACTFUL ROLE IN ENABLING THE CANADIAN ARMED FORCES TO SUPPORT THE GOVERNMENT OF CANADA S COVID-19 PANDEMIC RESPONSE, OTTAWA, ONTARIO, FEBRUARY TO JUNE 2020

(3) LCOL J.R.R. BELLEMARE – FOR INITIATIVE AND OUTSTANDING LEADERSHIP WHILE DEPLOYED AT THE PUBLIC HEALTH AGENCY, OTTAWA, ONTARIO, MARCH TO AUGUST 2020

(4) LCOL S.M. MEREDITH – FOR OUTSTANDING COMMITMENT AND PROFESSIONAL ACUMEN WHILE DEPLOYED AS THE MEDICAL PLANS OFFICER AND MEDICAL ADVISOR TO THE PUBLIC HEALTH AGENCY OF CANADA AS PART OF THE COVID-19 VACCINE ROLL-OUT, OTTAWA, ONTARIO, OCTOBER 2020 TO SEPTEMBER 2021

(5) LCOL R.A. MOORE – FOR OUTSTANDING PROFESSIONALISM AND INITIATIVE IN ASSURING THE DELIVERY OF THE CANADIAN FORCES COLLEGE PROFESSIONAL MILITARY EDUCATION PROGRAMS DURING THE COVID-19 PANDEMIC, CANADIAN FORCES COLLEGE, TORONTO, ONTARIO, MARCH TO AUGUST 2020

(6) LCOL C. ROSSI – FOR HARD WORK AND DEDICATION WHILE EMPLOYED AS SECTION HEAD OF THE COMMUNICABLE DISEASE CONTROL PROGRAM OF THE DIRECTORATE OF FORCE HEALTH PROTECTION, OTTAWA, ONTARIO, JANUARY TO MARCH 2020

(7) MAJ J.A.R. CAMARDA – FOR TIRELESS CONTRIBUTION AND ABILITY TO WORK WITH BOTH INTERNAL AND EXTERNAL STAKEHOLDERS AND PARTNERS AS A PERSONNEL SELECTION OFFICER WITH THE CANADIAN ARMED FORCES TRANSITION GROUP, BORDEN, ONTARIO, JULY 2019 TO OCTOBER 2021

(8) MAJ D.D. CORKUM – FOR POLITICAL ACUMEN AND TECHNICAL EXPERTISE WHEN DEPLOYED WITH MANITOBA S COVID-19 VACCINE TASK FORCE AS FIRST NATIONS LEAD PLANNER, DECEMBER 2020 TO MARCH 2021

(9) MAJ J.M.F.G. MAILLE – FOR OUTSTANDING EFFORTS AND EXEMPLARY LEADERSHIP AS THE LEAD OFFICER ON THE REVIEW OF THE OFFICER AND NON-COMMISSIONED MEMBER GENERAL SPECIFICATIONS, DIRECTOR PERSONNEL GENERATION REQUIREMENTS, OTTAWA, ONTARIO, 2018 TO 2020

(10) MAJ I.D. THORNTON – FOR OUTSTANDING PROFESSIONALISM AND EFFORTS WHILE OVERSEEING A TEAM OF 30 MILITARY PERSONNEL WHO WERE GATHERED FROM ACROSS CANADA IN ORDER TO ASSIST THE ONTARIO MINISTRY OF HEALTH AND PUBLIC HEALTH ONTARIO, APRIL TO JUNE 2020

(11) MAJ J. YOON – FOR REMARKABLE PROFESSIONALISM, DEDICATION AND COMPREHENSIVE LOGISTICAL KNOWLEDGE WHEN DEPLOYED AS LEAD PLANNER TO THE PROVINCE OF MANITOBA S COVID-19 VACCINE TASK FORCE, DECEMBER 2020 TO MARCH 2021

(12) CAPT L.J.S.D. DUGUAY – FOR OUTSTANDING WORK IN ORGANIZING A SPECIAL CEREMONY FOR THE 50TH ANNIVERSARY OF THE OFFICIAL LANGUAGES ACT, OTTAWA, ONTARIO, JULY 2019

(13) CAPT F.J.C. JULIEN – FOR OUTSTANDING EFFORTS AND DEDICATION AS WARRANT OFFICER, OPERATIONS OFFICER AND ACTING CHIEF OF STAFF OF 1 DENTAL UNIT, OTTAWA, ONTARIO, MARCH TO JUNE 2020

(14) CAPT F.J.M. SIMARD – FOR HIS SELFLESS ACTS WHEN HE CAME TO THE AID OF AN ELDERLY WOMAN IN DISTRESS WHO HAD BEEN STABBED SEVERAL TIMES, MONTREAL, QUEBEC, 25 DECEMBER 2019

(15) A/SLT A. VERBEEK – FOR PROFESSIONALISM AND DECISIVE ACTIONS WHEN NOTICING THAT HIS DIVING PARTNER WAS LYING MOTIONLESS ON THE SEABED, NEAR ESQUIMALT HARBOUR, BRITISH COLUMBIA, 2 OCTOBER 2019

(16) OCDT C. VOLLWEITER – FOR PROFESSIONALISM AND SWIFT ACTIONS WHEN PROVIDING FIRST AID TO A MAN WHO HAD SUFFERED A MEDICAL INCIDENT, SLIPPED, HIT HIS HEAD ON A ROCK AND FALLEN FACE DOWN IN THE WATER, LYNN CANYON, BRITISH COLUMBIA, 26 MARCH 2021

(17) MWO J.J.G.M. HUARD – FOR PERSONAL COMMITMENT AND MENTORSHIP WHILE DEPLOYED AS AN AIR TASK FORCE CHIEF WARRANT OFFICER IN ROMANIA, AUGUST 2020 TO JANUARY 2021

(18) WO R.J.D. LETOURNEAU – FOR COMPOSURE AND OUTSTANDING RESPONSE AFTER WITNESSING A FATAL HEAD-ON COLLISION, TAKING CONTROL OF THE SCENE, DIRECTING BYSTANDERS WITH FIRE EXTINGUISHERS TO FIGHT A VEHICLE FIRE, TRIAGING THE INJURED AND PROVIDING FIRST AID, SASKATOON, SASKATCHEWAN, 15 JANUARY 2021

(19) SGT A.D. IREDALE – FOR PROFESSIONALISM AND SWIFT ACTIONS WHEN RESCUING AN INFANT IN A STROLLER AND A DOG FROM FAST-FLOWING WATER, ALONG THE CHILLIWACK RIVER, BRITISH COLUMBIA, 18 JUNE 2018

(20) CPL C.M. LEYENHORST – FOR LEADERSHIP AND PROFESSIONALISM AFTER WITNESSING A TWO VEHICLE COLLISION, CALLING EMERGENCY SERVICES AND PROVIDING MEDICAL ASSISTANCE TO ONE DRIVER, EDMONTON, ALBERTA, 10 AUGUST 2020

(21) CPL G. ROBERT – FOR LEADERSHIP AND SELFLESSNESS IN ADMINISTERING FIRST AID TO A FELLOW CANADIAN ARMED FORCES MEMBER WHO SUFFERED A SERIOUS ACCIDENT AND THEN CONTACTING EMERGENCY SERVICES, ISLAND OF SANTORINI, GREECE, 27 SEPTEMBER 2019

(22) GNR A.J. COMEAU – FOR LEADERSHIP AND SELFLESSNESS AFTER WITNESSING A HEAD-ON COLLISION, CONTACTING EMERGENCY SERVICES, SECURING THE SCENE, AND RESCUING THE DRIVER OF ONE OF THE TWO VEHICLES AFTER SHE WAS TRAPPED UNDERNEATH HER AUTOMOBILE, HIGHWAY 11 NEAR GLENWOOD, NEW BRUNSWICK, 16 JUNE 2020

(23) DR. M.T. CAREW – FOR REMARKABLE DEDICATION AND PROFESSIONALISM WHEN EMPLOYED AS A PUBLIC HEALTH SPECIALIST AT THE DIRECTORATE OF FORCE HEALTH PROTECTION DURING THE COVID-19 PANDEMIC RESPONSE, OTTAWA, ONTARIO, MARCH TO JUNE 2020

(24) DR. D.J. LU – FOR OUTSTANDING PROFESSIONALISM AND EXEMPLARY EFFORTS WHEN EMPLOYED AS THE EPIDEMIOLOGY SECTION HEAD AT THE DIRECTORATE OF FORCE HEALTH PROTECTION DURING THE COVID-19 PANDEMIC RESPONSE, OTTAWA, ONTARIO, MARCH TO JULY 2020

CANADIAN FORCES MEDALLION FOR DISTINGUISHED SERVICE

(1) DR. P.W. VACHON – FOR UNWAVERING SUPPORT AND EXPERTISE AS A DEFENCE SCIENTIST WITH DEFENCE RESEARCH AND DEVELOPMENT CANADA – OTTAWA, ONTARIO, 2007 TO 2018

(2) MR. R. YOUNG – FOR TIRELESS EFFORTS, OUTSTANDING PROFESSIONALISM, LEGAL EXPERTISE AND WILLINGNESS TO BETTER UNDERSTAND THE COMPLEXITY OF INTERNATIONAL OPERATIONS AS THE LEGAL ADVISOR WITH GLOBAL AFFAIRS CANADA, OTTAWA, ONTARIO, FOR THE PAST 25 YEARS

CANADIAN FORCES UNIT COMMENDATION

(1) 434 OPERATIONAL TEST AND EVALUATION SQUADRON – FOR EXCEPTIONAL AND SUSTAINED PERFORMANCE IN SUPPORT OF THE CANADIAN ARMED FORCES RESPONSE TO THE WORLDWIDE COVID-19 PANDEMIC SITUATION, MARCH TO DECEMBER 2020

THE INFORMATION ABOVE REFLECTS THE SUBSTANTIVE RANK HELD BY THE MEMBERS AT THE DATE OF THE INCIDENT. MPRRS WILL BE UPDATED BY DH R UPON RELEASE OF THIS CANFORGEN
ON BEHALF OF THE CHIEF OF THE DEFENCE STAFF, I EXTEND MY SINCEREST CONGRATULATIONS TO ALL RECIPIENTS. THE LEADERSHIP, PROFESSIONALISM AND DEDICATION YOU HAVE DISPLAYED REFLECT WELL ON OUR DEFENCE TEAM