New colouring book designed to help children growing up in a home affected by an OSI
With assistance from the Red Friday Organization, Can Praxis started the distribution of The Big Colouring Book: For Families With an Operational Stress Injury.
Can Praxis' primary program is Equine-Assisted Therapy, which brings together spouses, parents, or children to learn how to build communication with the help of horses.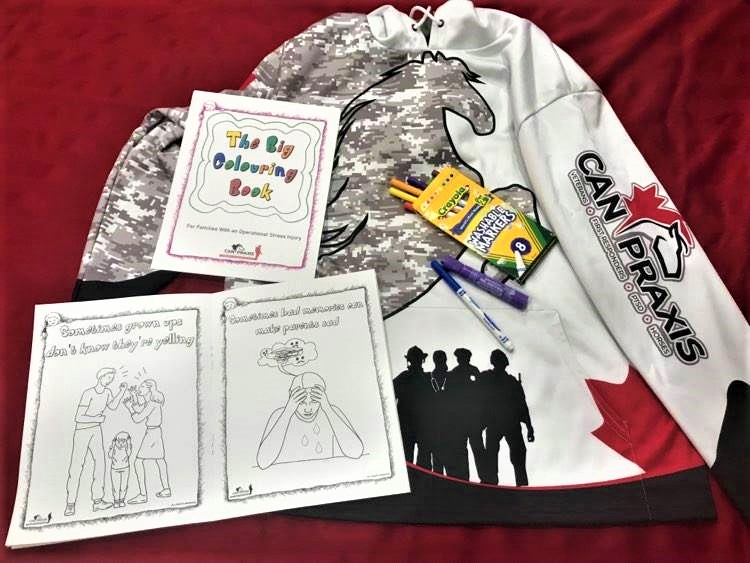 The Big Colouring Book was introduced on Aug. 3, 2021, to expand its program to be more family-inclusive.
"We're sort of stuck in this COVID world and not ready to expand programs just yet, but we wanted to provide the colouring book to kids and families so that they could start to open communication with their parents," explained Jordan Witzel, board member and director with Can Praxis.
The psychological technique of encouraging children to play and talk, or colour and talk, and the use of imagery could create a platform for kids to open up and communicate about their feelings.
Some of the images in the book depict positive imagery of service members.
"We're trying to image a very real experience. So it's not all positive and healthy, but it's also not all heroic. It's just service members in their element," said Witzel.
Can Praxis hopes that when kids colour the images and change the expressions on paper, it could reflect what they're seeing in their parents.

"I think when we talk about generational trauma being passed on, it is about breaking the cycle," Witzel explained, "Our hope is that we can cut it off right away so that trauma isn't passed on to a child who then incorporates it in their life."
By having open lines of communication through the assisted tool of colouring, Witzel said he thinks kids are learning to recognize that their parents are human and they're not perfect. He further explained that after a child discusses their emotions, they can reflect within themselves and hopefully cope with some of the trauma within the family.
Witzel described the book as one small tool that people can access in finding a new comfort zone of communication in a difficult time of their lives.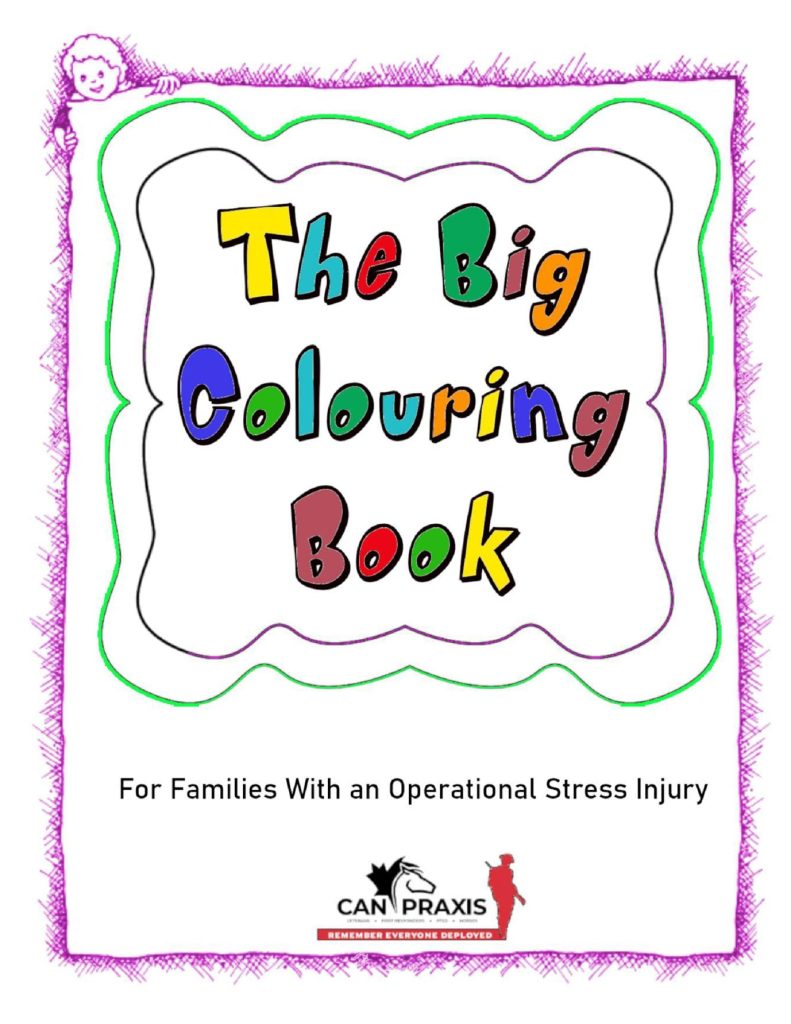 "If it can bring them together to be able to better express how they're feeling with their children, then I think we've won just one extra battle," he added.
The Big Colouring Book: For Families With an Operational Stress Injury is free and is distributed by the following organizations:
RCMP Veterans Association
IVEGOTYOURBACK911
Royal Newfoundland Constabulary
Beyond the Blue
Several MFRCs across Canada
Lord Strathcona's Horse (Royal Canadians)
several Branches of the Royal Canadian Legion
Red Friday Organization
For more information on Can Praxis, visit:
About us | Can Praxis