Canada Company Awards 20 Scholarships to Children of the Fallen
Twenty scholarships, amounting to $114,000, were awarded to children of fallen military personnel at the 15th annual Canada Company Scholarship Presentation Ceremony.
20 Scholarships Awarded
Held on Thursday, Aug. 18, 2022, in Ottawa, the ceremony awarded $5,000 to 20 children of fallen soldiers towards their post-secondary education. Additionally, for the first time, Canada Company also presented $5,000 post-graduate scholarships to two recipients who decided to continue their education.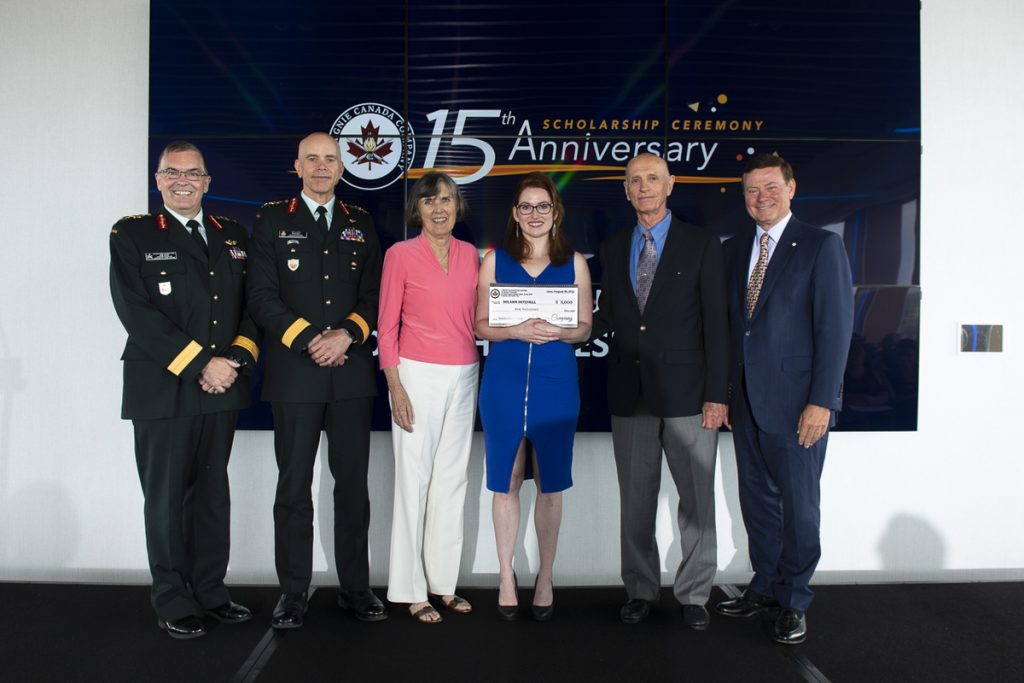 "At Canada Company, we know there are many ways to serve those who serve our country. We're proud to support the children of our fallen through the Canada Company Scholarship Program and honoured to help in this small way as our recipients pursue their studies and continue to make their lost loved ones proud," said Blake Goldring, Founder of the Chair of Canada Company.
This year's recipients come from provinces across the country, including Nova Scotia, New Brunswick, Quebec, Ontario, Manitoba, Saskatchewan, and Alberta.
This Year's Recipients
Madison Beerenfenger
Mackenzie Bourque
Aidan Burke
Mikhayla Cartwright
Jenna Curwin
Julia Davis
Malia Davis
Camille Duchesne

Charlene Hatcher
Megan Kruse
Cameron Mitchell
Ryan Mitchell
Jaelyn Mitchell
Bryce Nichols
Logan Nichols
Isabella Priddell

Ben Saunder
Luc Saunders
Kayla Williams
Owen Wilson
Post-Grad
Milann Mitchell
Samantha Webb

Presentation Ceremony
The 15th anniversary of the Canada Company Scholarship Presentation Ceremony was held in Ottawa. It included presentations from Ron MacLean and Gen. Wayne Eyre, Chief of the Defence Staff.
"Today is a day we're honouring the sacrifices of the past by celebrating the possibilities for the future.
"Your parents would have been proud of you. We're all proud of you. So, on behalf of the entire CAF, please accept my sincere congratulations," said the CDS while addressing the crowd.
Ron MacLean, from Hockey Night in Canada, attended the event virtually and spoke to his military connection, and shared words of encouragement to the children receiving the scholarships.
"Heart-wrenchingly joined by loss"
"Many of us who are gathered here today are heart-wrenchingly joined by loss. If that is you, I just want you to always remember you honour their legacy when you love yourself, when you improve yourself as you are," said the Canadian legend.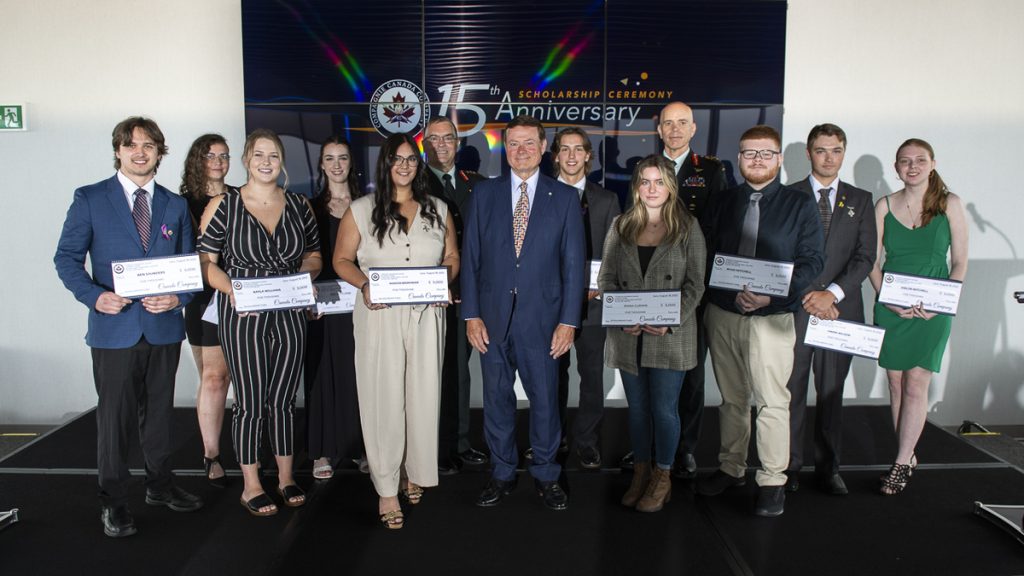 Additionally, attendees were addressed by Amber Vialette, mother of past scholarship recipient Jasmin Vialette. Jasmin received the scholarship in 2013.
"I was grateful to have my education to fall back on when I was widowed at a very young age with a very young daughter. I've always wanted my daughter to have the same foundation should she ever be in a difficult situation," said Vialette.
Her daughter was able to attend Dalhousie University, which was across the country from their family, thanks to the scholarship.
Community Formed
Vialette also spoke about the community that was formed with other recipients of the scholarship and their families. "I'll be forever grateful for the memories and friendships that developed over those four years.
She added, "On behalf of my daughter Jasmin and from the bottom of my heart, I want to say thank you to Blake and to all of you who make up Canada Company."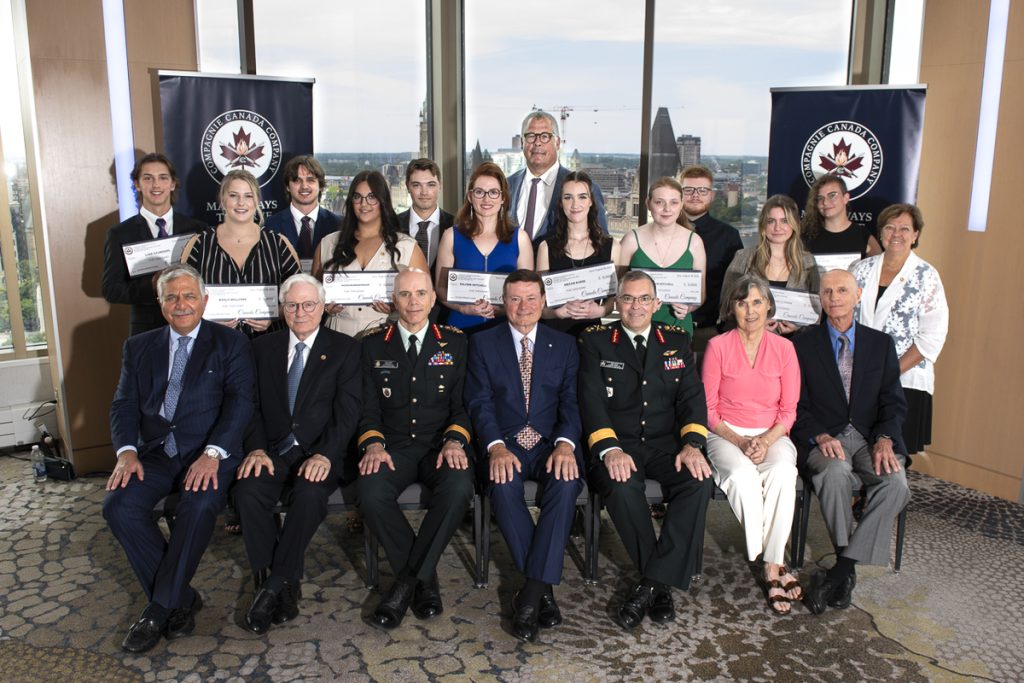 Years of Supporting Military Families
Canada Company, a charitable and non-partisan organization, supports the military community in a variety of ways. Since 2007, the organization has awarded $884,000 in scholarships to 77 students from 45 military families.
The program not only supports children of those whose parents died in Afghanistan but also children whose military parent lost their lives on other missions, in training-related activities, and as a result of injuries related to Post Traumatic Stress Disorder.
Other programs of Canada Company include Project Hero, A Day in the Life of, Cadets and Rangers Bursary Program, Junior Canadian Rangers Program, and subsidizing camps for military children.