Everything you every wanted to know about Applicant Tracking Systems
Ask any job seeker what frightens them most about the application process, and the answer is usually the same: beating the Applicant Tracking System (ATS). They don't all know what it is called, but everyone knows that large companies use software, not people, to review resumes. And everyone is convinced this means they are doomed. But is this necessarily true?
To answer that question, we need to start with the basics: what exactly IS an applicant tracking system, and why do companies use them?
Most online applications end up in one of two places: an applicant tracking system, or an email inbox. Neither are particularly easy to get out of.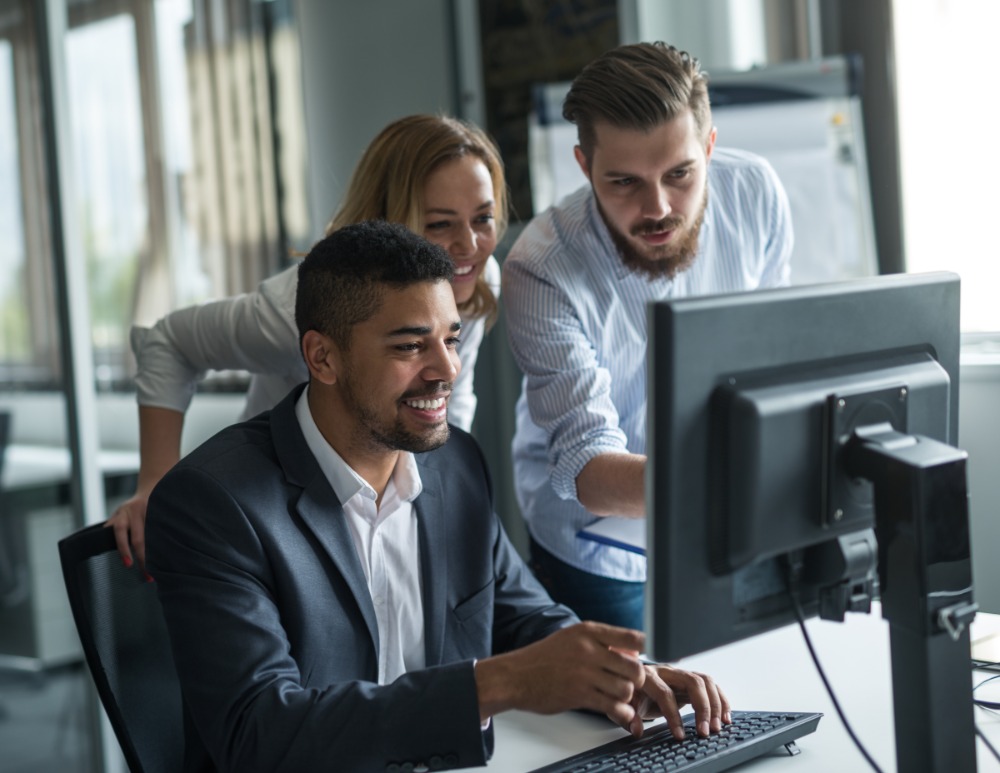 An ATS allows recruiters and hiring managers to scan resume information into a database and then have access to a search system similar to Google or Bing. They can then type in the skills and qualifications they need and voilà! The perfect candidate appears. At least, that's the idea.
Essentially, an ATS fulfills two purposes for a company: it helps them to manage applications for positions (especially helpful when there is a high volume of applicants), and to screen out candidates who lack the required skills for the job.
An ATS can also assist companies with hiring compliance. Employment law and internal policies prohibit discrimination in hiring based on factors including age, gender, and ethnicity. By using an applicant tracking system to objectively select candidates to interview, the system allows employers to comply with the law.
Considering these factors, the ATS seems like it should make everything better, right? Unfortunately, the reality hasn't quite panned out that way. These systems are limited by the information they acquire from jobseeker's resumes. If the resumes aren't structured in a way that the applicant tracking system can read and find the right information, qualified job seekers may be overlooked. Success on the hiring side of things depends on querying the system with the right keywords, specifications, and requirements to draw out resumes that are the best fit for the position.
There are no clear statistics about the number of companies using applicant tracking systems; however, it's clear that those numbers will continue to grow as the software's cost comes down. You might not know if the company you are applying to is using an ATS when you submit your resume, but be aware that ATSs are currently being used primarily in midsize and larger companies. Research indicates that almost all Fortune 500 companies use ATS software.
How Applicant Tracking Systems Work & Why It Matters to You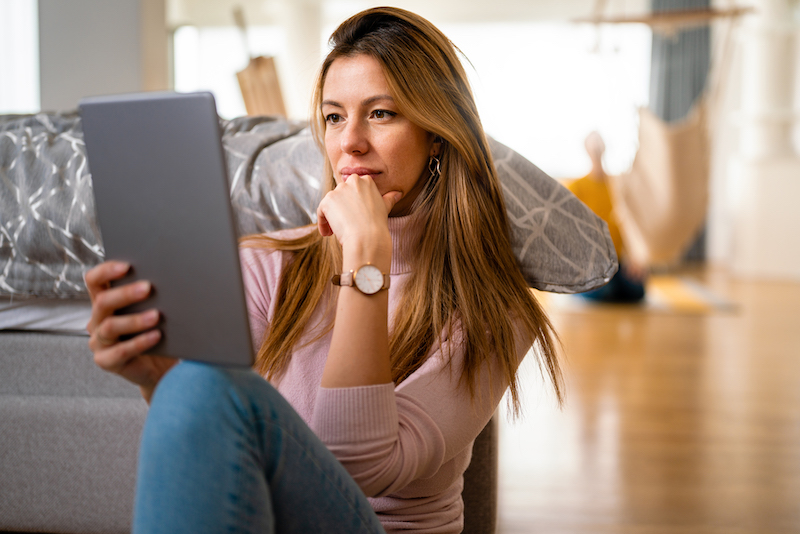 Applicant tracking systems scan the information from resumes submitted, then analyze the extracted information for criteria relevant to the position being filled — such as years of experience or particular skills. Then they assign each resume a score, giving each candidate a ranking so recruiters and hiring managers can identify candidates who are the "best fit" for the job.
Criteria used by the applicant tracking system to determine a match includes:
Appearance of a keyword or phrase, measured by its presence in the document as well as the number of times the keyword or phrase appears.
Relevance of the keyword within context. (Does the keyword or phrase appear with other keywords you would expect?)
The higher the resume ranking, the more likely the application will end up being reviewed by a human reader.
Applicant tracking systems see some keywords and phrases as more "valuable" than others. Many systems also allow the hiring manager or recruiter to "weight" criteria, by applying greater significance to certain terms or qualifications. Hiring managers can also apply filters to further refine the candidate pool, for example, with geographic or educational criteria. They can also specify keywords as either "desired" or "required," which affects rankings. In many other cases, however, the system itself determines the most relevant keywords and phrases, as outlined in the job posting.
Companies that create applicant tracking systems continue to refine their processes and algorithms. And jobseekers continue to learn to adapt resumes and cover letters to meet the needs of both humans and computers.
Older systems were subject to manipulation by jobseekers who would simply "keyword stuff" their documents, using white text or a tiny font to include the same keywords again and again, attempting to trick the ATS into assigning a higher ranking to their documents.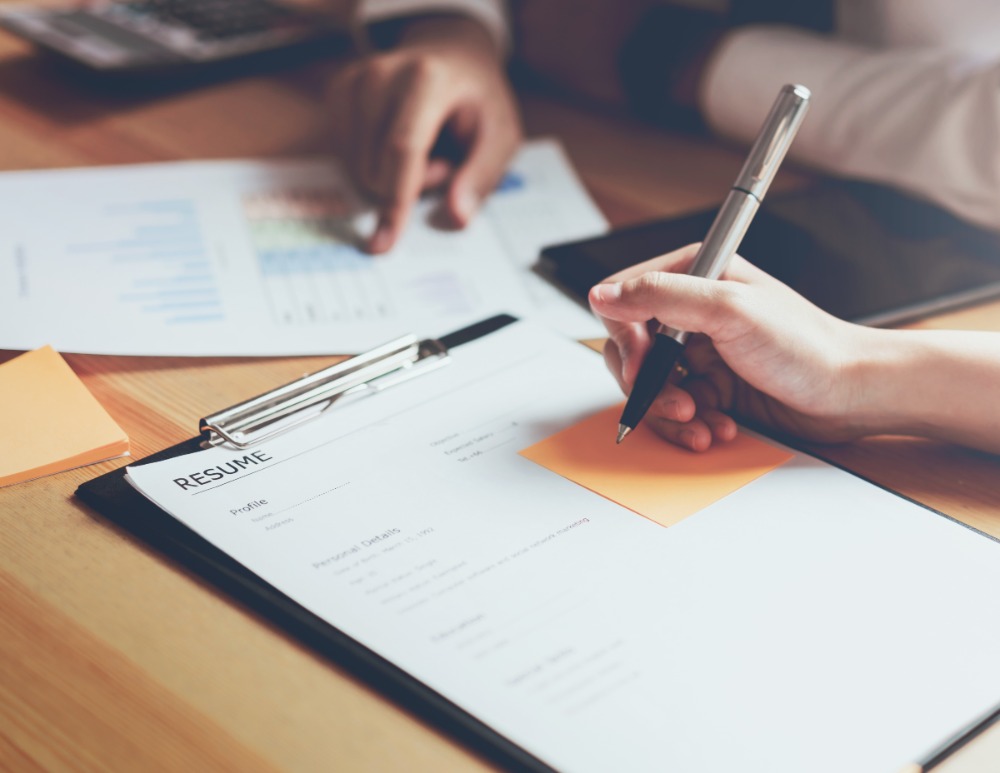 Newer ATS software isn't so easily tricked. It's not enough to have the right keyword in the resume. The system looks for the relevance of keywords in regards to your work history and education. Keywords are analyzed and weighed in the context of the entire resume. Also taken into consideration is how recent the desired skill has been used, and the depth of knowledge the candidate possesses of the topic (by assessing whether relevant and related terms are also present in the resume in relation to the keyword or phrase).
For resumes analyzed by an ATS, it is important to include as much relevant information as possible. Leaving out key data can be the difference between having your resume appear in a list of top candidates and not making the cut.
For example, if you are pursuing a degree or certification, it should be included in your resume (labeling it as "in progress" or "pending completion"), because a hiring manager may search for a specific type of degree or keywords contained in an area of study.

If the missing information is keyword-rich (i.e., a relevant job, educational credential, or certification), that can negatively impact the resume's rating and, therefore, the likelihood of being selected for an interview.
Keywords can be nouns, adjectives, or short phrases that and describe unique skills, abilities, knowledge/education/training, and/or experience. Also look for synonyms for the keywords you identify.
If your resume has keywords naturally woven throughout it, the process of preparing it for submission to an applicant tracking system is quite simple — simply ensure the resulting document is cleanly formatted for compliance with the ATS.
Setting Up a Resume for ATS Compliance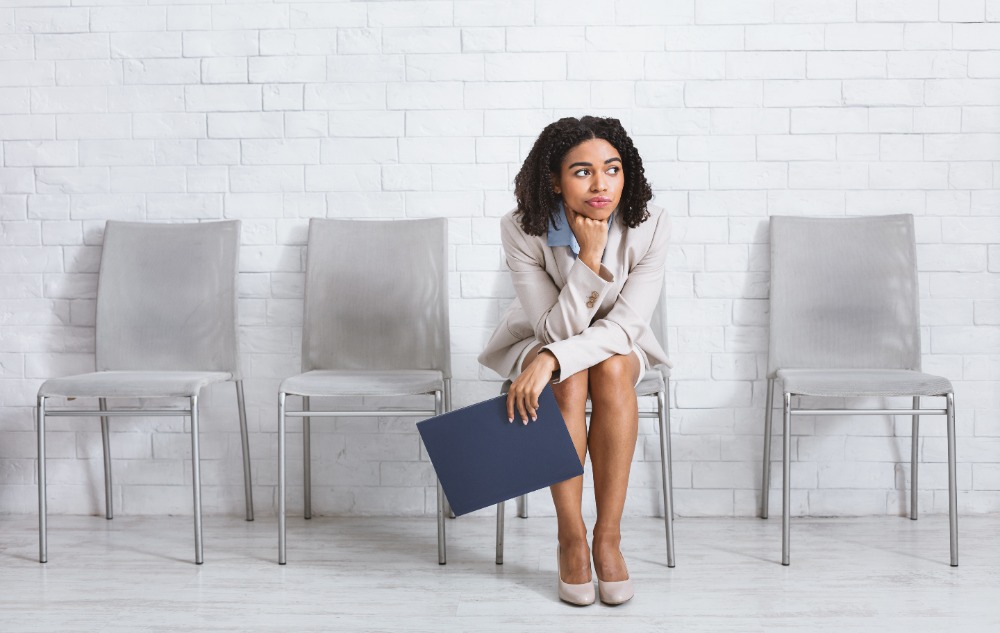 The easiest way to ensure your resume will be accepted by an ATS is to submit a resume that is both ATS-friendly and human-reader ready. The two are not mutually exclusive; however, ATS-friendly resumes are formatted much more simply, while human-reader resumes may contain graphic elements that make the document easier to read and more attractive to the reader.
Because the ultimate goal is to have the resume reviewed by a human, even an ATS-friendly resume needs to be both readable and attractive to human eyes. Some applicant tracking systems can manage graphics (or simply ignore them), but since many systems can't handle graphics of any type, it is best to omit them if you suspect an applicant tracking system may be used to handle the application.
An ATS-friendly resume does not have to be boring, but formatting must be carefully considered since the format is extremely important.
The main body of the resume is critical — some ATS software cannot read header/footer information, so if you include contact information in those sections, it may not be read. Remember, geographic location may be used as a filter.
The date should always appear to the right of the company name for optimum reading by the applicant tracking system. Dates can be included in almost any standard format. Work experience should appear in this format:
Company Name Date
Position
Description
Work experience sections should also include the skills used in the role and requested in the job posting, even if it seems obvious. If the job posting requires experience in lesson planning, for example, make sure you talk about your lesson planning experience. As someone who used to do a lot of hiring, I can't tell you how many resumes I used when people didn't do this. If pressed later, the applicants said "well I was a teacher, you should have assumed I have experience with project management. The ATS will not assume – and to be fair, most humans won't either.
Although applicant tracking systems are being used more and more in the hiring process, ultimately, people hire people. Once scored by the ATS, the resume will be read by a human. That means you can't just stuff in keywords (to appeal to the applicant tracking system). It must make sense to human readers.
Which leads to the next important point: Instead of spending a lot of time and stress trying to master or trick an applicant tracking system, you would be better served by making real-world, in-person connections and taking the time to develop a complete LinkedIn profile and making virtual networking connections. Either of those techniques will yield you a much higher likelihood of job search success than spending an equivalent amount of time cracking the ATS code.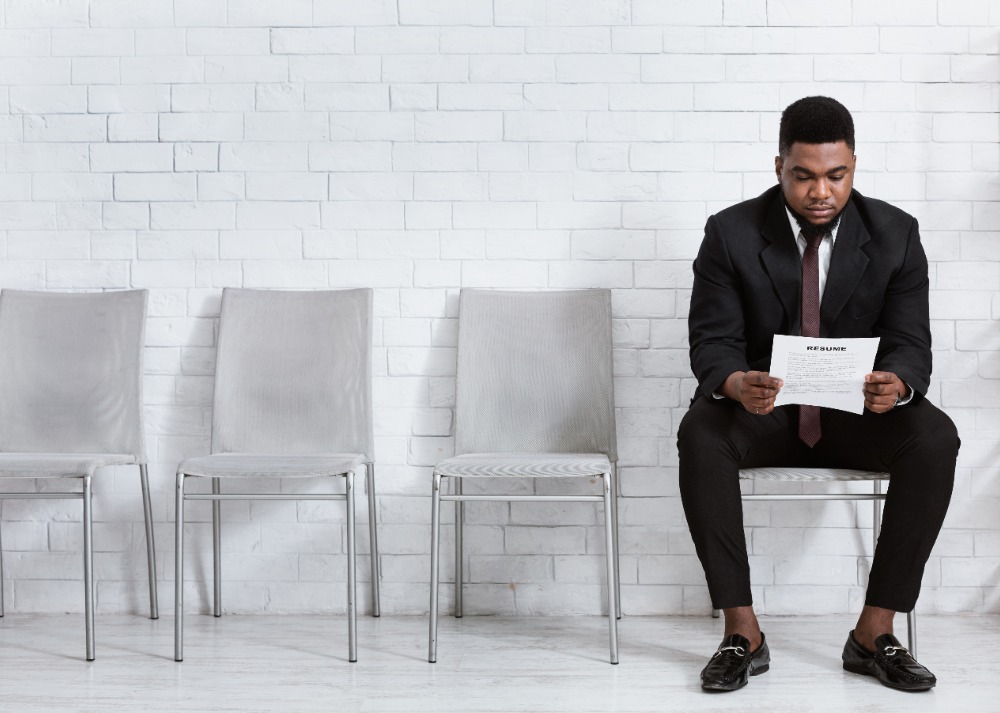 ---
ATS Checklist
The resume:
Is saved and submitted in an approved format — .doc, .docx, or .txt (Not all ATS can read PDF, RTF, and JPG formats)
Does not use fancy templates, borders, or shading.
Is in a single column format (no tables, multiple columns, or text boxes)
Uses simply formatted text of a reasonable size (10-point size or above)
Includes standard fonts (Arial, Georgia, Tahoma, Trebuchet, and Verdana are all "safe" choices)
Does not contain complex formatting (condensed or expanded text) — that is, don't use extra spaces between letters, because the ATS can't "read" it.
Include a few, clearly defined sections: Summary, Work Experience, and Education.
Does not contain images or graphics — or, if they do appear, they do not affect the single-column formatting (Be warned, however, that the simple inclusion of any graphics may be enough to "choke" some applicant tracking systems.)
Does not hide important information in the headers or footers of the document (if saved in Microsoft Word format)
Has been thoroughly edited and spellchecked and there are no errors. (The ATS will not recognize misspelled words).
Does not include any special characters or accented words.
Contains proper capitalization and punctuation. Both can affect how information is parsed and assigned within the ATS database.
Uses the full, spelled-out version of a term in addition to abbreviations and acronyms [i.e., Certified Public Accountant (CPA)]
Incorporates relevant, targeted keywords and phrases for the type of position being sought (Tip: include specifics — i.e., "Photoshop" instead of "image-editing software")
Has been customized for the position being sought. "One-size-fits-all" does not work with applicant tracking systems.
Stuck about how to identify relevant keywords and phrases?
 Find six to eight job postings for the type of position you want. Copy the text from the ads into a Microsoft Word document.
Remove any text referring only to application instructions, hiring policies, or other details not specifically job-related.
Select all the text and copy it to your clipboard.
Go to www.tocloud.com or www.wordle.net to create a tag cloud.
Paste your selected text into the "text" box and generate the word cloud.
The word cloud will reveal keywords and phrases that are relevant to the type of job you're seeking. The larger the word appears, the more relevant it is for that type of position.
Other Do's & Don't's for Applicant Tracking Systems
Do's
When applying for a specific position, do use that job title on the resume.
When listing dates for employment or education, do put the dates to the right of the information.
Do consider including section headers in ALL CAPS to make it easy for the applicant tracking system to categorize the information.
If you are working towards a degree or certification that is a requirement for the position, do include it on the resume — but make sure you include a phrase such as "Pursuing (name of credential)" or "Degree anticipated (date)."
 Do check your email after applying for a position online. Some applicant tracking systems acknowledge submissions, but because these are automated responses, it may be diverted to your spam folder.
Do be mindful of special characters and accents you use on your resume. Some words and phrases can be misinterpreted by an applicant tracking system — for example, accented words. The word "resume" itself is not ATS-friendly. The ATS does not recognize the accented letters. Instead, it reads it as "r?sum?."
Don't's
Do not list your credentials (MBA, CPA, etc.) next to your name. Include that information on a separate line.
Do not include skills you don't possess on the resume as an attempt to "trick" the applicant tracking system into selecting you. (Remember, the resume will eventually be reviewed by a human.)
Do not mix different fonts and sizes in your resume.
Do not submit multiple resumes to the same company. Applicant tracking systems have a memory — all those previous submissions remain in the system. You can apply to multiple, related positions, but make sure the resume information is consistent (i.e., the number of years in a particular job, for example) because the hiring manager will have access to the other versions too.
Want a more detailed workbook to help you optimize your resume for Applicant Tracking Systems? Contact Natalie at Best Foot Forward for your copy of Jobseeker's Guide to Applicant Tracking Systems.
Natalie MacLellan is a military spouse, a Certified Employment Strategist, and the owner of Best Foot Forward, Resume Writing and Editing Services. She is also a Certified Professional Resume Writer (CPRW) and Canada's only Certified Resume Strategist – Military to Civilian Transitions. Find out more about her services at www.bestfootforward.co, by email at [email protected], or toll-free at (855)-422-8494.