Deborah's list of last minute gifts…BOOKS!
For all the last minute shoppers out there…
Christmas is fast approaching – only a few days left! Do you have all your gifts ready? Or are there still a few last minute items left on your list? If so, here are a few suggestions to help ease some of that last minute stress you might be having amid your flurry of holiday preparations. Best of all, it's easy to make a book a thoughtful gift, even if it was a last minute purchase.
First, for the littlest, yet probably most excited, folks in your life, there is a plethora of wonderful children's books available. Sandra Boynton and Doreen Cronin are two of my favourite authors for the baby to preschool crowd – choose any titles by them, they are all wonderful. (Though my favourites are Boynton's Barnyard Dance, and Cronin's Click, Clack Moo: Cows that Type.)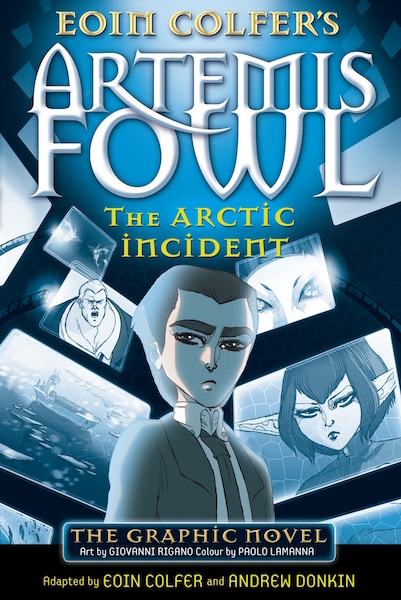 For school aged kids, I find graphic novels are a wonderful way of capturing the attention of a kid who wants to do anything but read. They are also great for the kids who loves to read any thing they can get their hands on. My suggestion would be the graphic novel version of Eoin Colfer's Artemis Fowl. This story is about an 11 year old genius who decides to steal gold from the fairies (you know, the pot of gold at the end of the rainbow). The story is a wonderful, modern twist on fairies, and the illustrations are expertly done. Best of all, if they enjoy it, there is the whole rest of the series to read, in either graphic or regular format.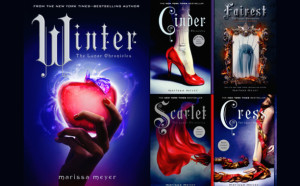 For the teens in your life (adults, too, actually; it's a great series), you might want to check out Marissa Meyer's Lunar Chronicle series, which is also a modern twist on fairy tales. The latest title, also the last title in the series, has just been released. Starting with Cinder and ending with Winter, the series follows the stories of Cinder, Scarlet, Cress and Winter and their battle with Queen Levana.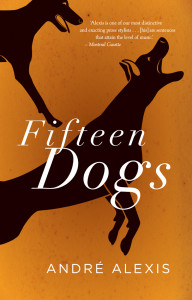 For the adults in your life, check out Andre Alexis' Fifteen Dogs, which has won the 2015 Giller Prize, 2015 Rogers Writers' Trust Fiction Prize, and is a Finalist for the Toronto Book Awards. This bestselling novel follows what happens when Hermes and Apollo, after making a bet, gives human consciousness to 15 dogs.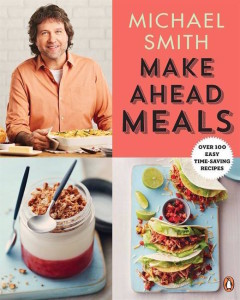 If you are buying for someone who loves to cook or is just plain busy, check out Chef Michael Smith's latest cookbook, Make Ahead Meals. This is a wonderful collection of food that can be made in advance so that you can eat home cooked meals even on your busiest days.
Mystery lovers will love Paula Hawkin's The Girl on the Train. Each day, as the train passes, Rachel watches a couple in their home, and makes up a story about them.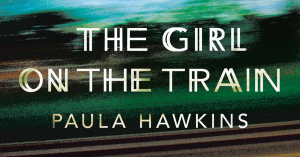 One day, things change when the wife disappears, causing the police to investigate, and Rachel to be pulled into the mystery.
Hope these suggestions help! Happy Holidays, and Happy Reading!