Airline Baggage Allowances for Military Personnel and Veterans
If you're planning your first getaway after the COVID-19 pandemic this summer, you may be wondering what your fare will look like with prices on everyday items climbing all around us.
The good news is that Canada's major airlines are still waiving baggage fees for active and retired military personnel.
Airlines including Air Canada, WestJet, and even Porter are all offering discounts for military baggage. Here's what you can expect when flying on your summer getaway.

Air Canada
According to AirCanada.com, Canadian and U.S. military members benefit from enhanced baggage allowance when they are travelling on any flight operated by Air Canada, Air Canada Rouge, or Air Canada Express.
According to the website, "Eligible active and retired members of the Canadian and U.S. military are entitled to up to three pieces of checked baggage, each weighing up to 32 kg (70 lb) each."
When checking in, military members are asked to indicate they are travelling without baggage and then have their fees waived at the airport with the help of an agent.
Military members have to present their military identification for the allowance. The allowance does not apply to military members who are travelling on connecting flights with other airlines.
WestJet
WestJet also offers military baggage allowance for active and veteran Canadian military personnel for personal or business reasons. Canadian Armed Forces (CAF) members are allowed to travel with up to four bags, only three on WestJet Encore flights.
They also do not charge overweight/and or oversized bag fees. However, "baggage exceeding our maximum permitted size or weight will not be accepted as guest baggage and must be shipped via cargo (all applicable fees apply)." Read more regarding cargo here.

Military identification has to be presented to be eligible for the allowance. For a complete list of accepted military identification, visit the WestJet website here. Fees are only waived for flights where WestJet is the operator for the entire journey.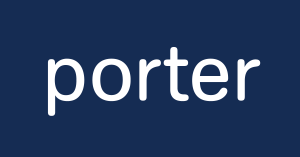 Porter
Like other major Canadian airlines, Porter also offers baggage allowance. Canadian and U.S. military personnel are eligible for an enhanced baggage allowance. Baggage fees will be waived for up to three pieces of checked baggage per person, as long as the following conditions are met:
No single piece can exceed 203 cm (80 in) in total dimensions or weigh more than 32 kg (70 lb).
Military identification must be shown at the airport check-in.
Military personnel may be active or retired.
Military personnel may be travelling for business or personal reasons.
Similar to Air Canada, military personnel can have the fee waived once at the airport through the help of a Porter agent. However, Porter specifically notes that the waived fees are not applicable to family or friends traveling on the same reservation.
Flair Airlines
Canada's newest discount airline does not have any specific baggage allowance for military members. However, it does offer overall fare discounts. Military members can apply for 25 per cent off base fares through the CF appreciation website. Learn more here. 
Swoop Airlines
Another Canadian "ultra-low" cost airline, Swoop, also offers exemptions for military baggage.
According to Swoop's website, any active or veteran Canadian military personnel are entitled to two checked bags free and one carry-on bag free. Military members or veterans can claim their free bags by getting assistance at the airport and using their military ID. A complete list of accepted IDs are on the Swoop website.
Overweight and oversize fees still apply. Exemptions may be made for those being deployed. The offer does not extend to family members or others traveling on the same itinerary. Learn more here.