Veterans find second career with Cordon Bleu Ottawa Culinary Arts Institute
Above image courtesy of Le Cordon Bleu Ottawa Culinary Arts Institute.
Le Cordon Bleu Ottawa Culinary Arts Institute is the only campus for Le Cordon Bleu in North America, and through advertising and word of mouth, they're hoping to pull in more veteran applicants.
The school wants to make sure veterans know about the different funding forms available to those looking into reeducation, says Nathalie Galineau, senior marketing manager, Le Cordon Bleu Ottawa.
"I don't know how much is being communicated to veterans once they have retired or are no longer with the military. How do you know what's out there? How much are you informed about what's out there? We want veterans to know what's available. You can make a second career without investing your savings towards it, and that makes it a lot more attractive," she informed.
On April 1, 2018, the Government of Canada introduced the Education and Training Benefit (ETB). The ETB, administered by Veterans Affairs Canada (VAC), provides eligible Veterans with funding to help them achieve their college, university, or technical education goals.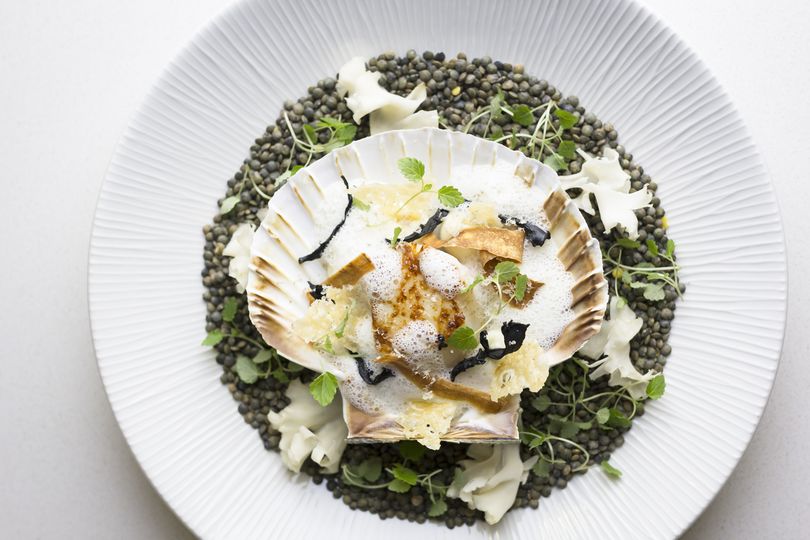 CAF LONG TERM DISABILITY INSURANCE
SISIP provides also provides CAF Long Term Disability Insurance to eligible veterans. Within this program, veterans can access career counselling to target their training and job search to skills they already have, access money for tuition, books, and supplies, and get help with childcare, travel, and living expenses associated with retraining.
MILITARY PERSONAL FINDS SECOND CAREER
Jason, a military veteran and Basic Pastry student at Le Cordon Bleu, went to military college when he was 17 years old. He began his military career at the Royal Military College in St. Jean. However, after it closed, he transferred to RMC in Kingston.
Having served over 30 years, Jason began his career in the Navy, serving five years, then became a MARS officer. Eventually, he switched to intelligence in the Air Force, where he served for the remainder of his career when he was medically released. He retired a Major.
"I've always been an officer and a manager. I just wanted to do something that was different. I didn't feel like going back to work as a manager doing a nine to five job because I did that basically all my life," Jason expressed.
He says that trying something different from what he is used to could open doors he never thought of before. Although cooking and the military have many similarities, learning how to cook is something that interests him.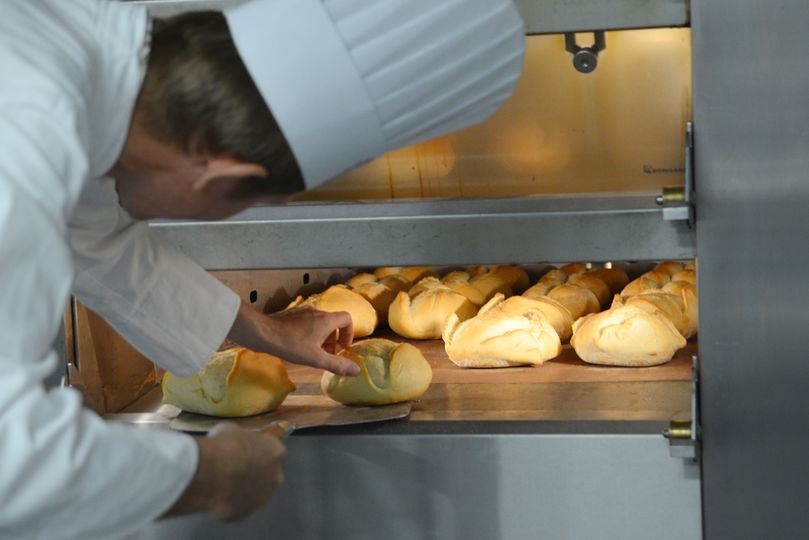 QUICK COURSES
Jason looked at multiple schools before applying to Le Cordon Bleu, but "with college, you're usually enrolling in a full program, so it would be three years of going back to school. I didn't really want to do another three years because I've done university before, and I've done a post-grad," he commented.
While the programs at Le Cordon Bleu aren't condensed, the courses are quicker. This format doesn't take away from the quality of education, as all the teaching chefs are validated, said Jason.
They're all French chefs with great experience, and they've all worked in Michelin star restaurants.
"It's kind of like a cooking course on steroids," Jason commented. (CONNOR PULL QUOTE)
When Jason looked at Le Cordon Bleu, he noticed that the pricing was a bit more on the expensive side.
"Because I was medically releasing, SISIP could cover a certain amount of money to reeducate."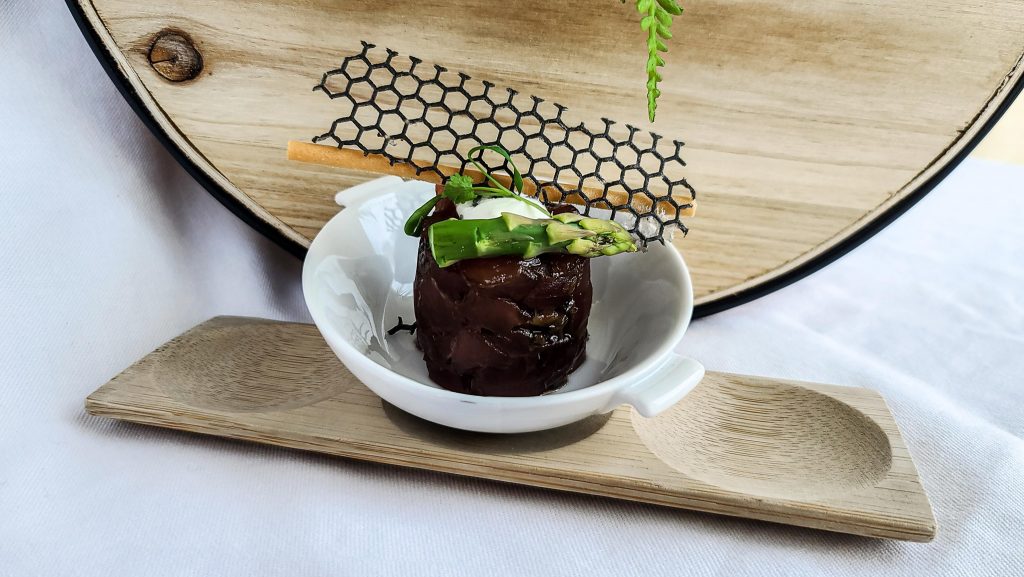 VETERANS AFFAIR FUNDING
Veteran and current student Frank Ouellette also received funding for reduction.
He joined the reserves when he was in high school. He did his courses and realized that the army was something he wanted to do full time.
In 2006 he graduated high school and transferred to the Reg Force, where he attended the Royal Military College of Canada, completing a bachelor's degree in Military and Strategic Studies.
After he graduated college in 2011, he was posted to Quebec City and served as a platoon commander. He completed just shy of 15 years in the forces.
In the last stretch of his career, he was posted to the infantry school in Gagetown as an instructor. He ended his career as the company 2IC when he was medically discharged.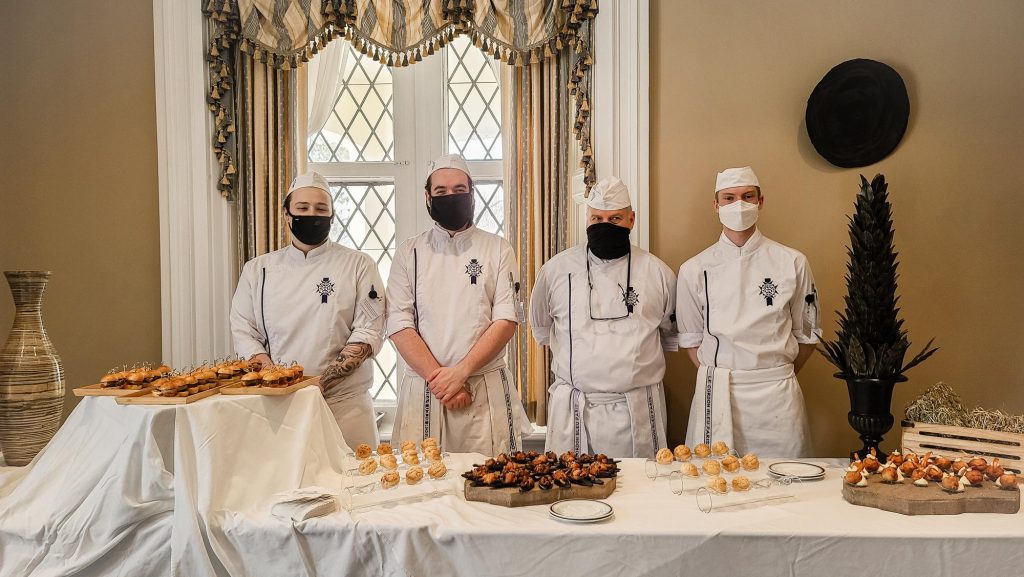 ALWAYS BEEN A FOODIE
Frank says he's always been a foodie, somebody that's super into cooking and passionate about it. He applied with Veterans Affairs Canada for a program called Education and Training Benefits.

"They covered 100 per cent of the costs for me, but depending on how many years that you've put in the forces, you're going to get different amounts. Let's say if you served for six years or less, you get about 42 grand towards the pursuit of your ongoing education after you're out of the forces. If you serve 12 years, you can receive up to about $84,000," explained Franks
He added informing veterans of the Education and Training Benefit is an important step.
"I believe it is because before I started the whole release process, I had no idea this existed. It was late in the game during my process that this was presented to me. If people don't know it's there, if they don't know the opportunities there, they might not see it."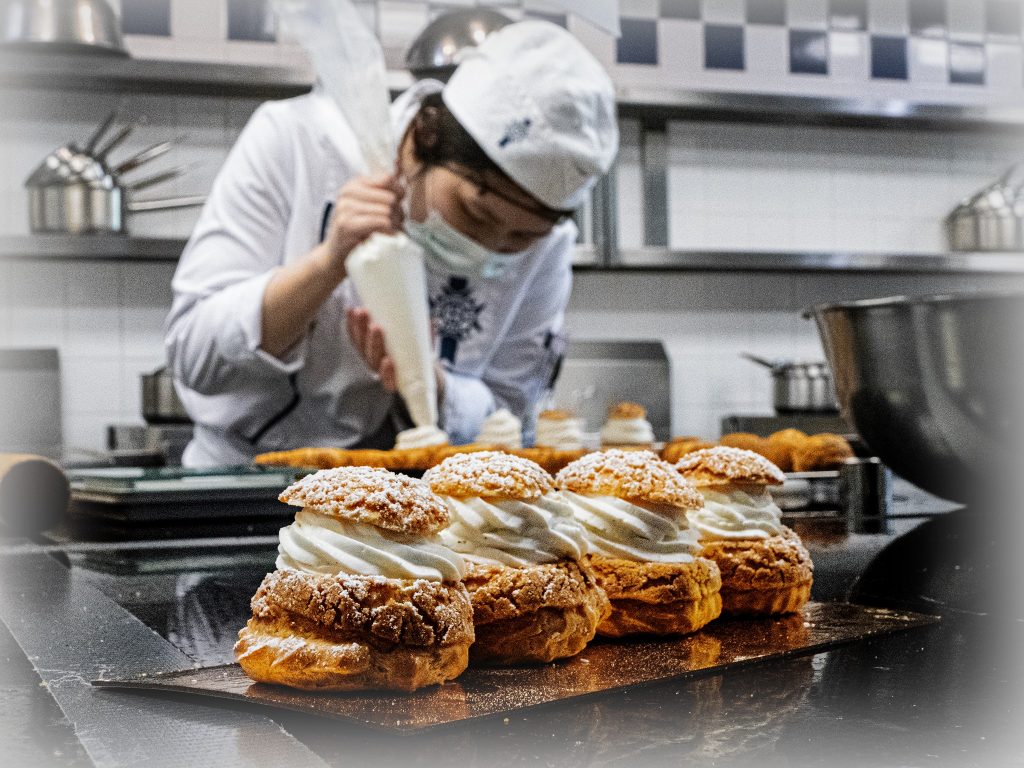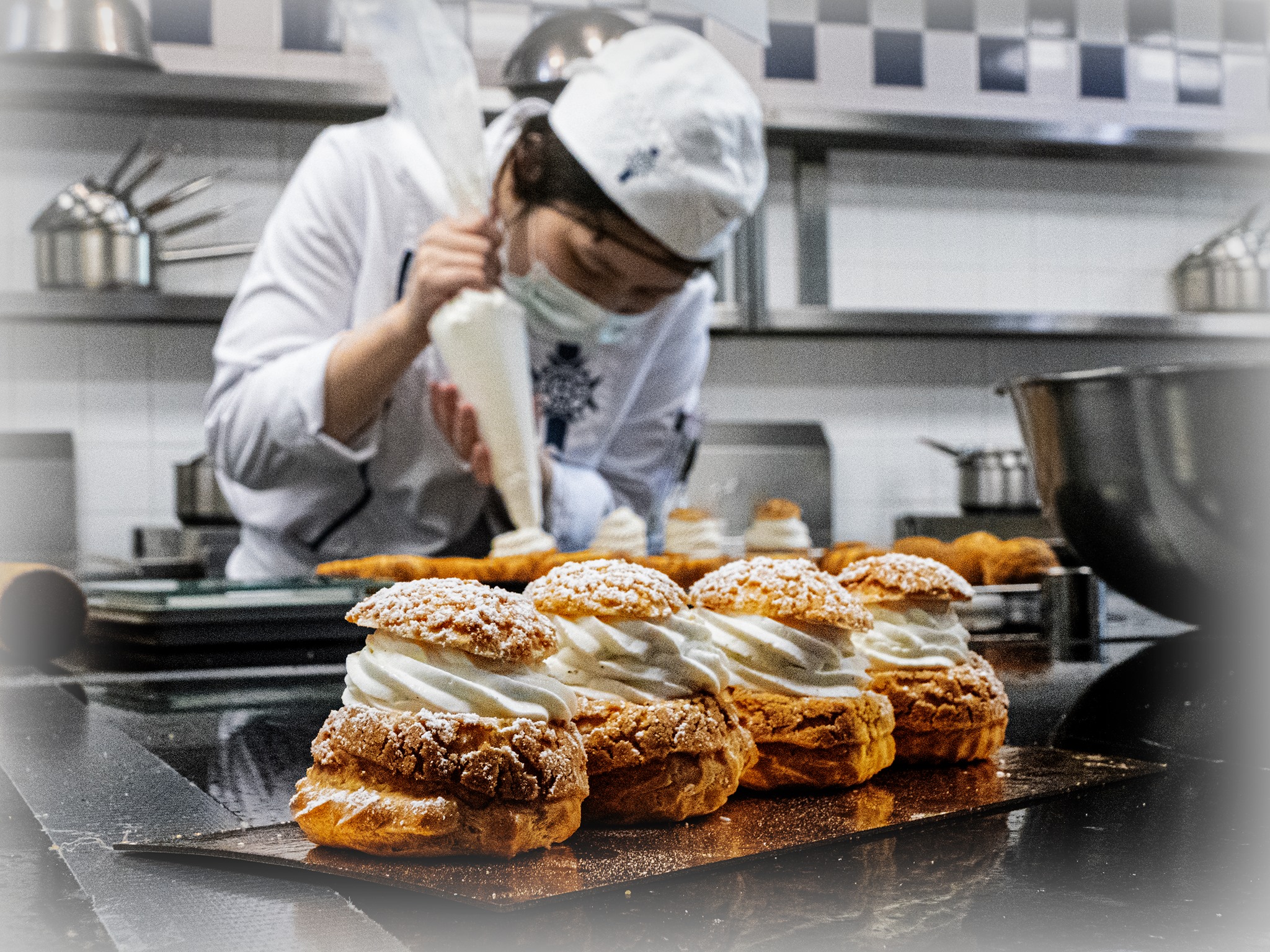 SECOND CAREER AFTER KIDS GROW UP
Le Cordon Bleu Cuisine Diplome graduate Josee Witherow noted after spending a couple of years at home with her daughters and battling breast cancer, she had an opportunity to re-attend school after her daughters were grown up.
"I had the opportunity to go back to school using the military funding, and having the school in Ottawa and a supportive family gave me the time I needed to focus on school and being healthy again. I think I had a renewed dedication for big challenges, and that was a big challenge."
She added, "The Education Benefit allows for a great opportunity to retool and do something that's a little bit outside of our comfort zone. It does give you that opportunity to look at things that perhaps you wouldn't have been able to do otherwise, and that's what I did after I retired."
Witherow spent 20 years in the CAF as an Aerospace Engineer. She's an RMC graduate and has a background in earth observational science. Witherow worked on large capital acquisition projects and opinions on strategic planning. In 2011, she retired as a Major.
She never planned to work in the culinary industry, and when she decided to go to culinary school, it was mostly for personal interest.
"I had the privilege of being able to attend school and not worry about getting an income to cover the cost of the course. I'm French Canadian, but my mom did a lot of French cooking growing up, and perhaps this opportunity got me a little closer to my roots," she explained.
Witherow says there are similar structure roles between the military and the kitchen. She currently works at the Black Tartan Kitchen in Ottawa.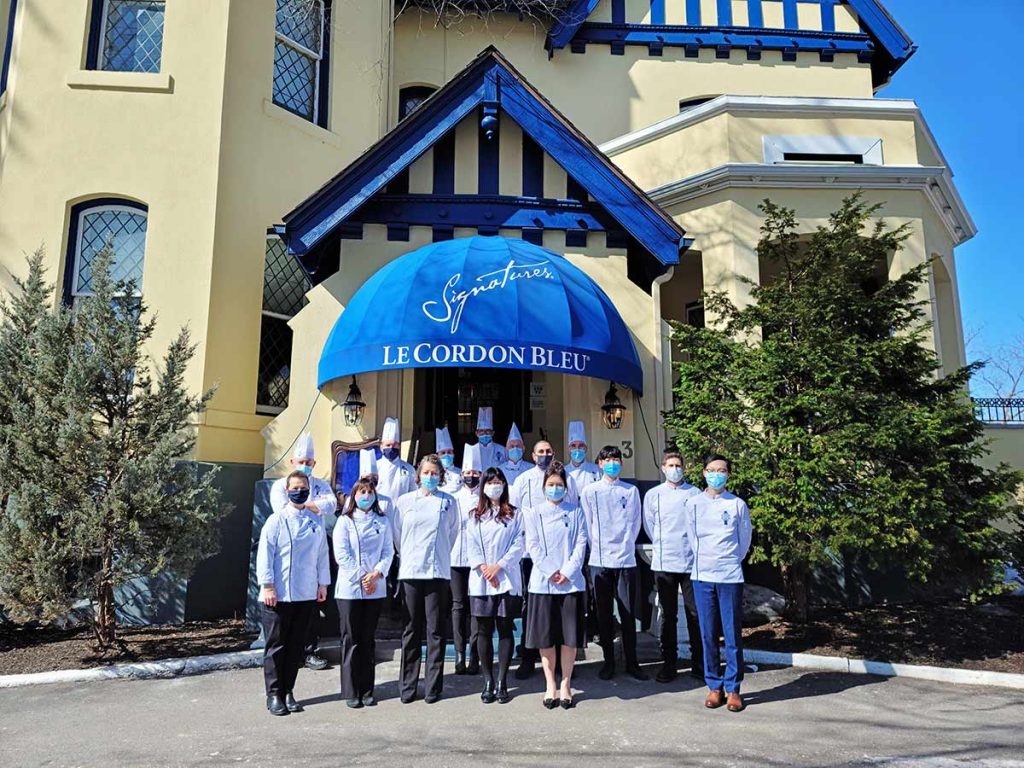 MILITARY TRAINING APPLICABLE IN KITCHEN
She explained that everything military personnel learn in terms of timeliness, being versatile, and listening and following directions are all applicable in the kitchen.
"You'll start at the lower level in the kitchen. You'll have to fit in within a group of people and learn, so the skills of knowing when to lead and when to follow are important," said Witherow.
Along with accommodating veterans and special funding, Le Cordon Bleu has helped veterans who weren't sure if they could complete any of the programs.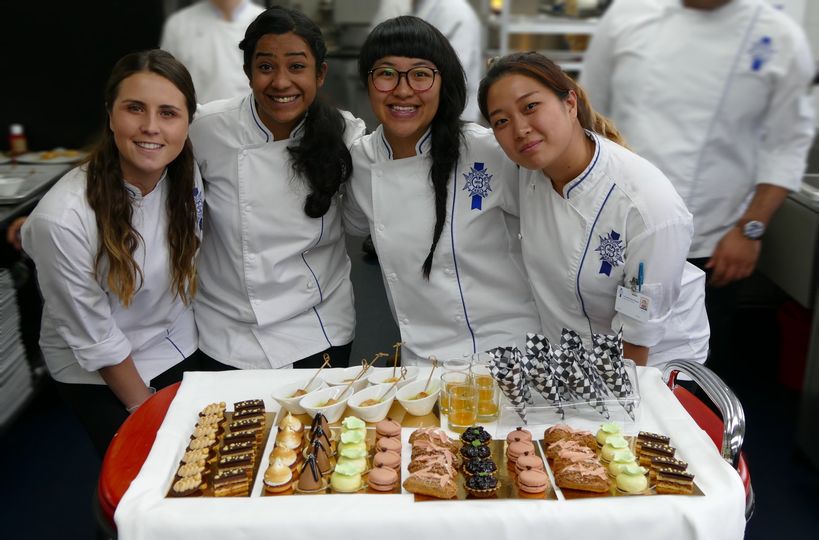 SCHOOLS SUPPORT MILITARY VETERANS
Account Manager, Admissions, Le Cordon Bleu Alfie Cao, addressed this, "A veteran came to us who was having a problem with standing for a long period of time. We had his medical advisor come on our campus and speak to our chef team, and then we gave them a tour of the kitchen so they could see if they could add some special supporting stuff for him."
He continued, "We're very open to accommodating whoever needs to come verify and assess if they can actually do the program or not. Some people are released because of medical issues, so we have to be careful and check in with them because it is an intensive program."
WORLD RENOWNED
Le Cordon Bleu is a world-renowned network of educational institutions dedicated to providing the highest level of culinary and hospitality instruction through world-class programmes.
Through their international faculty of Le Cordon Bleu Master Chefs and industry professionals, Le Cordon Bleu applies its distinctive teaching methodology where students gain experience through hands-on learning.
Le Cordon Bleu is considered to be the guardian of French culinary technique through its culinary programmes that continue to preserve and pass on the mastery and appreciation of the culinary arts that have been the cornerstone of French gastronomy for over 500 years.
For more information on attending the Le Cordon Bleu Ottawa Culinary Arts Institute visit here.