Upcoming Virtual Career Fair for Military and Veteran Spouse
Non-serving Canadian military spouses, as well as veteran spouses, can connect and network with employers by participating in the Military Spousal Employment Network (MSEN) Virtual Career on June 17, 2021.
Participants will have an opportunity to secure interviews with recruiters and hiring managers from the participating employers.
The Virtual Career also gives participants access to a chat room for each participating employer. Participants can ask questions during the event via voice, text, or video conversation with recruiters in a public or private chat. Participants will also have a chance to apply for jobs through the online job board.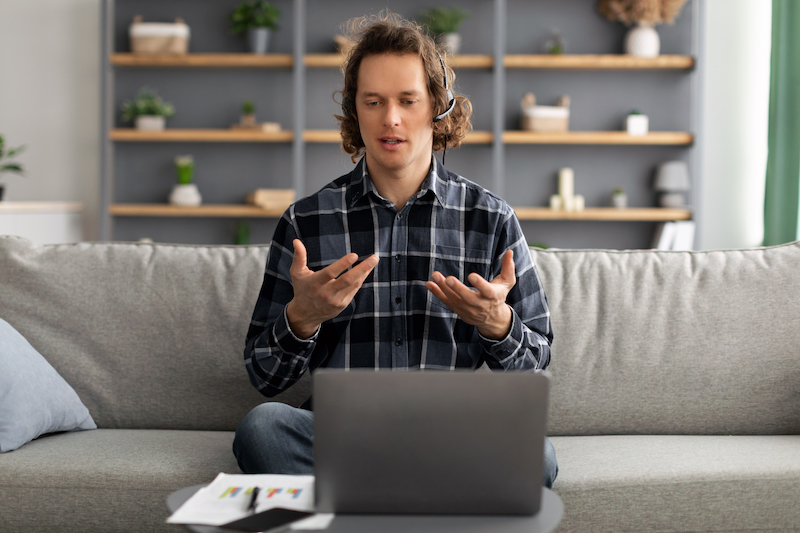 PREREGISTER ADVANTAGE
When people register at least one week prior to the event, June 10, 2021, they will have their resumes highlighted with participating employers. Employers are able to send virtual interview requests to participants leading up to the fair.
According to Augustina Charles-Fredericksen, "Virtual Career Fairs are essential to the success of the Military Spousal Employment Network. These events allow military spouses the opportunity to connect with dedicated employers. They also afford military spouses the opportunity to ask questions and gather information about potential employers in a non-intimidating virtual environment."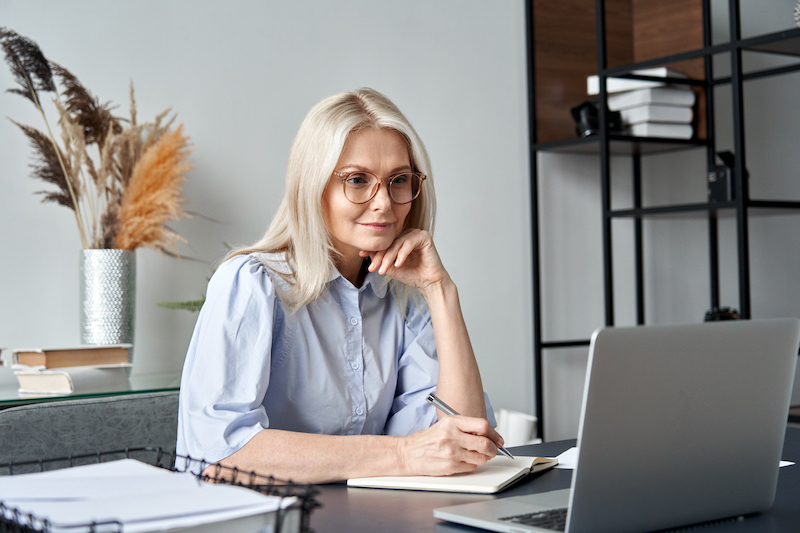 SUCCESS OF PRIOR FAIR
The virtual career fair MSEN hosted on January 27, 2021, was an overwhelming success, according to the MSEN team. Seven employer partners and over 430 spouses participated in the event.
"In the post-event survey, 15 per cent of the spouses reported that they left the event with a completed or scheduled interview, and the majority agreed that the event was somewhat, very or extremely valuable to their career development," explained Charles-Fredericksen.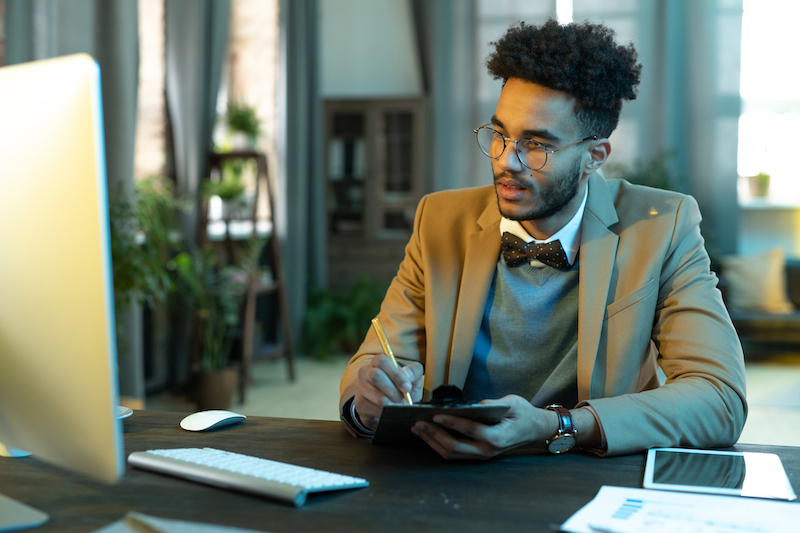 MORNING & EVENING SLOTS
This is the first time the event will be broken into a morning and evening time slot, and since Virtual Career Fairs are still new to job seekers and recruiters, there will also be a training session participants can attend on June 16 at 1 p.m. EST.
According to organizers, the pre-event training exists to increase the confidence of participants ability in using the virtual platform and also offer tips on how to best connect with recruiters at the live-event.
"It is our goal to help military spouses be equipped and have access to the tools they need to be in control of their career," noted Charles-Fredericksen.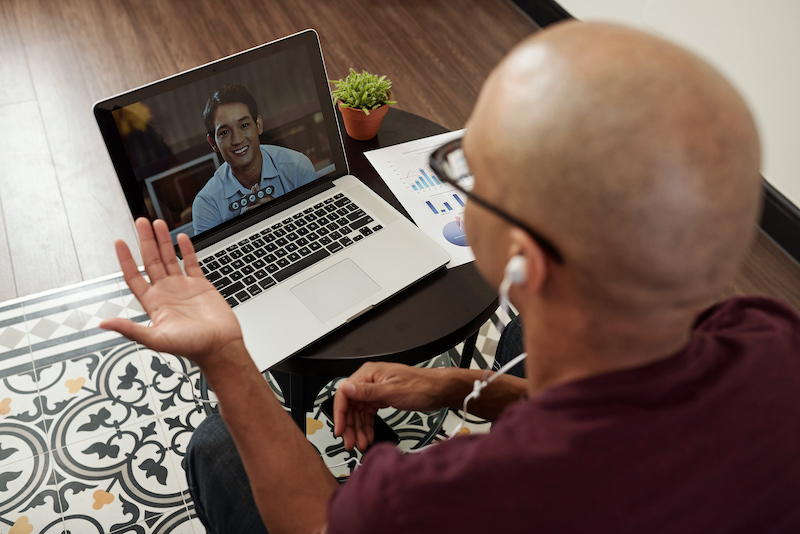 PARTICIPATING EMPLOYERS
MSEN Employers Participating in the June 17 Virtual Career Fair:
Advanis
Altis Recruitment
Bayshore Medical
Bell Canada
Bank of Montreal (BMO)
Calian
Commissionaires
CFMWS – SBMFC
Federal Public Service: MSEI
Language Research Development Group (LRDG)
Strongest Families Institiute (SFI)
The event is open to all non-serving Canadian military spouses and veteran spouses. To participate in the event, military spouses pre-register here.
Once registered, participants will receive all information required to participate on June 17.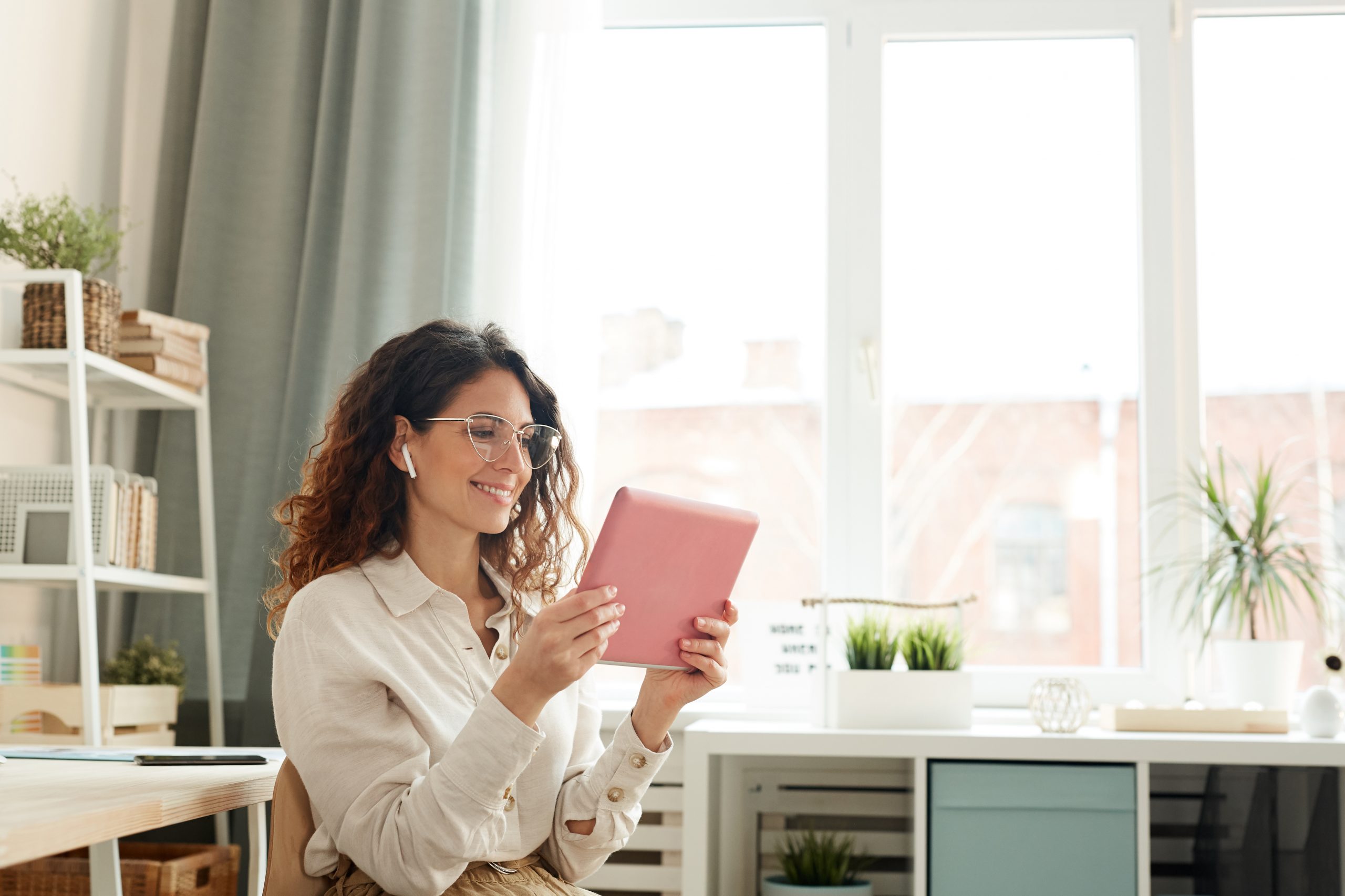 TO PREPARE FOR FAIR
The email from MSEN noted to best prepare for the June 17, 2021, virtual career fair, military spouses can:
Visit the MSEN Job Bank to view the list of open roles from participating employers and come ready to discuss the positions they are interested in applying for;
Tailor their resume to the types of roles they are interested in applying for and upload it to their MSEN profile before June 10, 2021;
Prepare a quick pitch in writing that highlights their top skills;
Review our top Tips for Career Fair Success here;
Attend the pre-event training session on June 16, 2021, for tips on how to get the most out of a virtual career fair.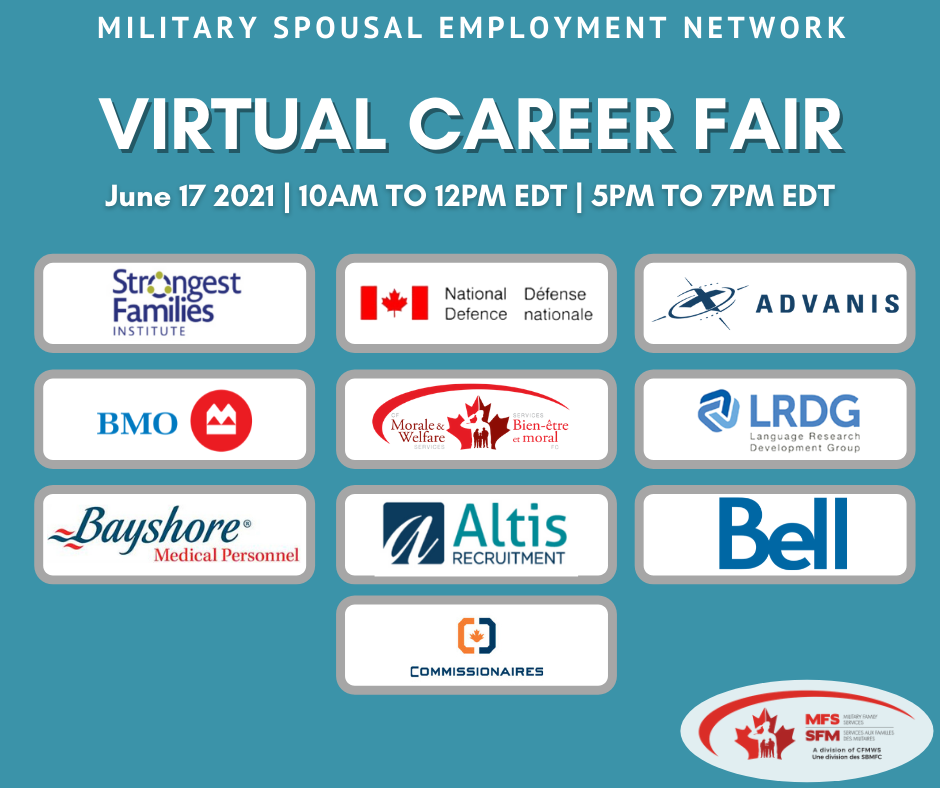 ABOUT MSEN
The MSEN is a self-directed resource that exists to increase connections between dedicated employers and military spouse job seekers.
"The MSEN consists of a network of national and virtual military spouse friendly employers who understand the challenges associated with military family life and who are dedicated to providing equal employment opportunities to this population," said Charles-Fredericksen.
MSEN participants gain access to a 24/7 online job board, HR contacts at each participating employer, career development training, and virtual and in-person career fairs.