Russia's Invasion of Ukraine leaves world leaders issuing statements and sanctions
After weeks of the world collectively watching and holding its breath, Russian President Vladimir Putin ordered an invasion on three sides of Ukraine early Thursday morning.
Unprovoked Attack
The unprovoked attack has left world leaders condemning the acts and contemplating new rounds of sanctions. In addition, many leaders urge Russia to halt its invasion in order to stop what could be the killing of many innocent civilians.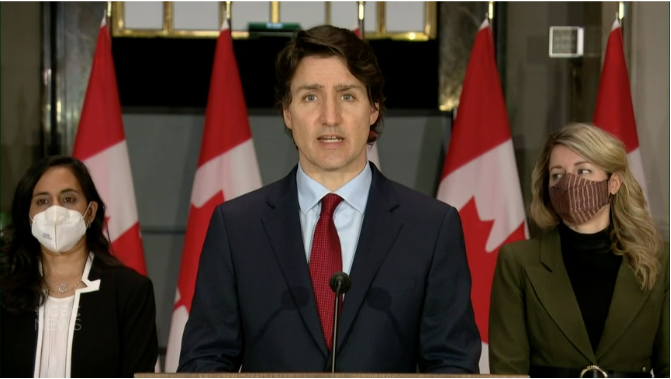 Prime Minister Justin Trudeau
Here at home, Prime Minister Justin Trudeau issued a statement on the attack, stating he will be meeting with G7 partners on Friday to work with NATO allies to respond to the attack. Although it is not clear what Canada's or any other NATO countries' response will be at this time, Trudeau has stated that Russia's unwarranted acts will not go unpunished.
"Canada condemns in the strongest possible terms Russia's egregious attack on Ukraine. These unprovoked actions are a clear further violation of Ukraine's sovereignty and territorial integrity. They are also in violation of Russia's obligations under international law and the Charter of the United Nations.
"Canada calls on Russia to immediately cease all hostile and provocative actions against Ukraine and withdraw all military and proxy forces from the country. Ukraine's sovereignty and territorial integrity must be respected, and the Ukrainian people must be free to determine their own future," said Trudeau.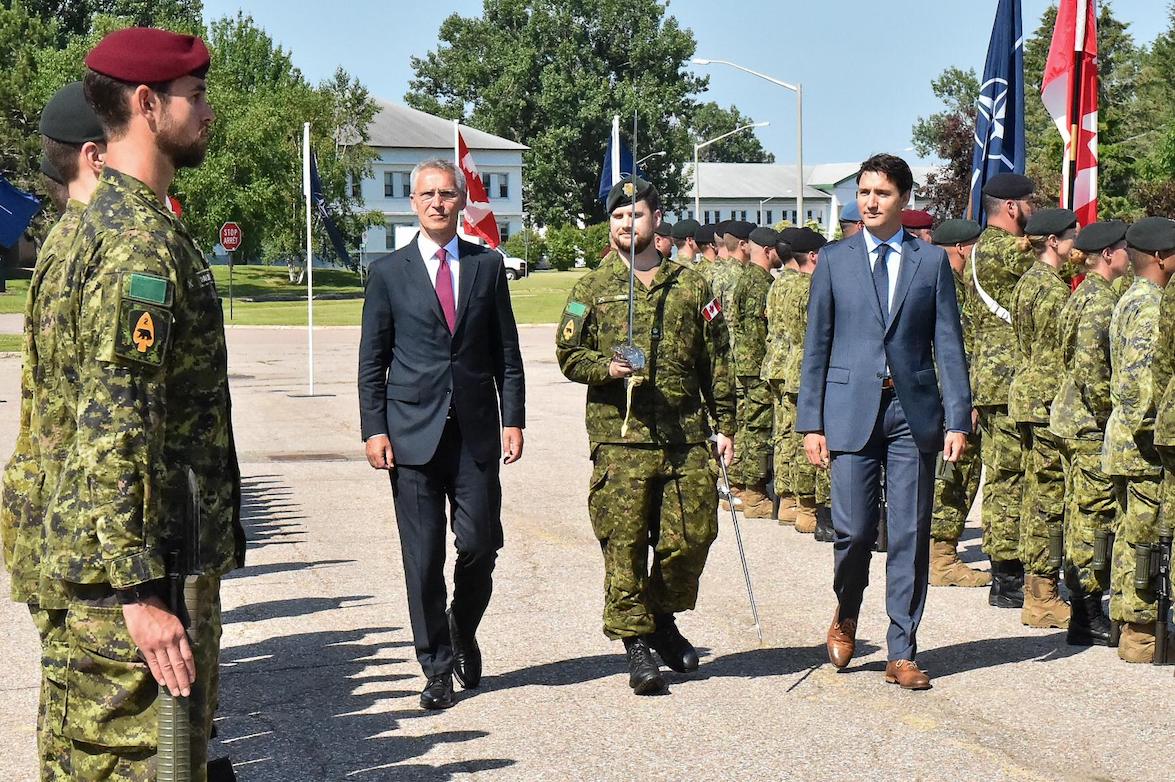 NATO Secretary-General
NATO Secretary-General, Jens Stoltenberg, issued the following statement, "I strongly condemn Russia's reckless and unprovoked attack on Ukraine, which puts at risk countless civilian lives. Once again, despite our repeated warnings and tireless efforts to engage in diplomacy, Russia has chosen the path of aggression against a sovereign and independent country.
"This is a grave breach of international law and a serious threat to Euro-Atlantic security. I call on Russia to cease its military action immediately and respect Ukraine's sovereignty and territorial integrity. NATO Allies will meet to address the consequences of Russia's aggressive actions. We stand with the people of Ukraine at this terrible time. NATO will do all it takes to protect and defend all Allies."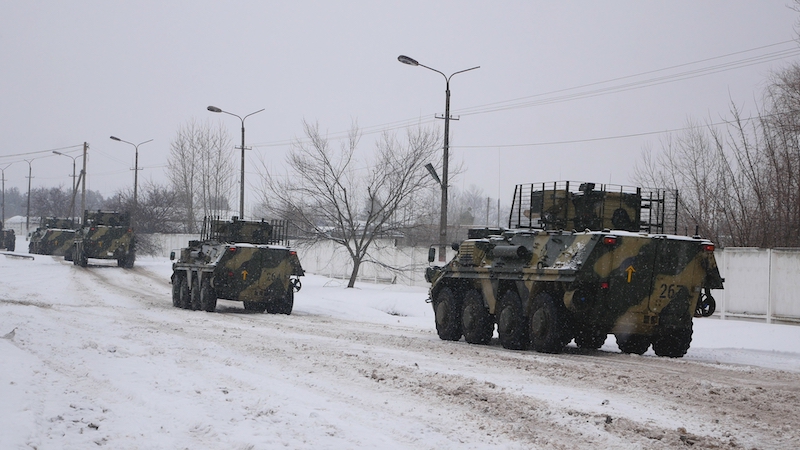 NATO Monitoring Attack Closely
NATO will closely monitor the attack and its implications as it makes decisions on how to respond. The North Atlantic Council, the principal political decision-making body of NATO, also issued a statement on the attack.
"We condemn in the strongest possible terms Russia's horrifying attack on Ukraine, which is entirely unjustified and unprovoked. Our thoughts are with all those killed and injured and with the people of Ukraine. We also condemn Belarus for enabling this attack," the statement reads.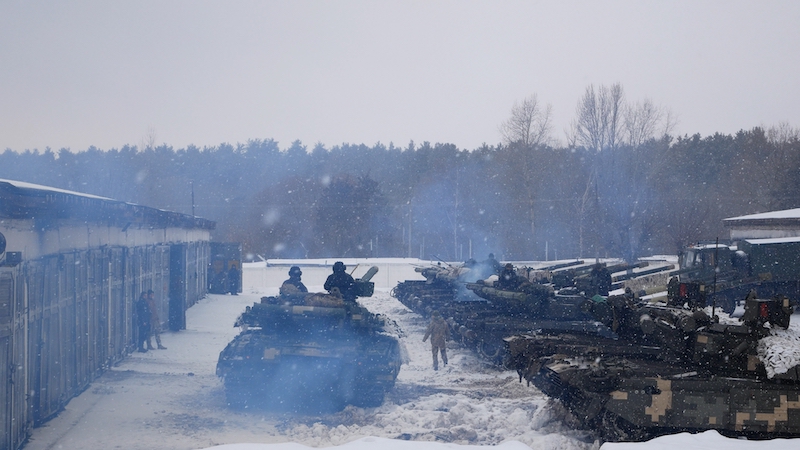 Attack Violates International Law
According to the council, the recent attack violates international law, including the UN Charter, and is against Russia's commitments to the Helsinki Final Act, the Charter of Paris, the Budapest Memorandum, and the NATO-Russia Founding Act.

"We stand with the people of Ukraine and its legitimate, democratically elected president, parliament, and government. We will always maintain our full support for the territorial integrity and sovereignty of Ukraine within its internationally recognised borders, including its territorial waters," the statement continued.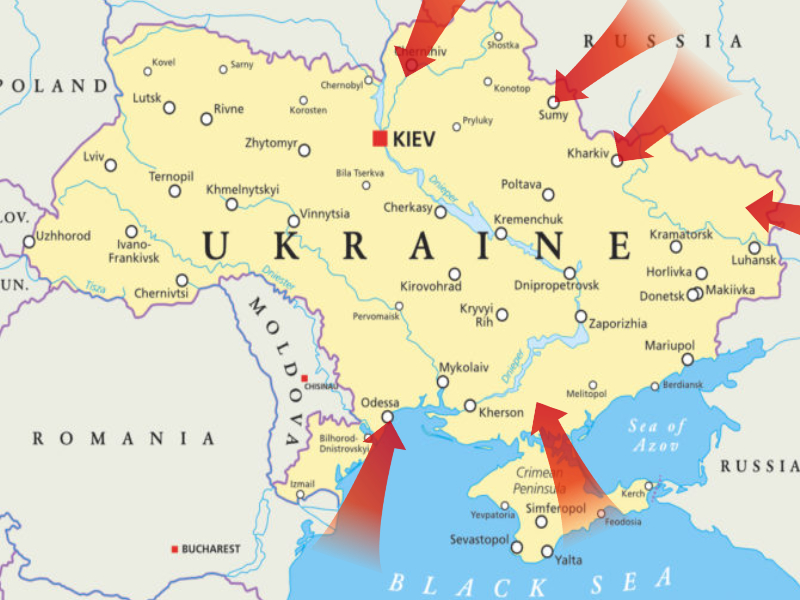 North Atlantic Council Urged Russia to Stop
Throughout its statement, the North Atlantic Council urged Russia to stop its attack and also condemned Putin's decision to recognize two rebel regions of Ukraine as separate.
The council also noted how NATO had attempted diplomacy and dialogue throughout the crisis along with several proposals to dissuade Putin from an invasion. However, the council's statement went as far as to say, "It is Russia, and Russia alone, which has chosen escalation."
"We urge Russia in the strongest terms to turn back from the path of violence and aggression it has chosen. Russia's leaders must bear full responsibility for the consequences of their actions. Russia will pay a very heavy economic and political price. NATO will continue to coordinate closely with relevant stakeholders and other international organisations including the EU.
"Russia's actions pose a serious threat to Euro-Atlantic security, and they will have geostrategic consequences. NATO will continue to take all necessary measures to ensure the security and defence of all Allies. We are deploying additional defensive land and air forces to the eastern part of the Alliance, as well as additional maritime assets. We have increased the readiness of our forces to respond to all contingencies."
NATO Holding Talks
NATO is holding talks and meetings to discuss how to move forward in the wake of this attack.
"We have decided, in line with our defensive planning to protect all Allies, to take additional steps to further strengthen deterrence and defence across the Alliance. Our measures are and remain preventive, proportionate and non-escalatory."