Celebrating Canadian Armed Forces Day
Above images: Left, crewmembers carry out their duties on the bridge of HMCS HARRY DEWOLF during Operation CARIBBE, while sailing the Atlantic Ocean, May 3, 2022. Middle, co-Pilot Captain Diane Baldasaro poses for a quick photo as she flies a CC-130324 Hercules Aircraft with the residents of Kashechewan, a remote Northern Ontario Community located at the edge of James Bay. They were being evacuated due to a flood threat. Right, a member from 1st Battalion, The Royal Canadian Regiment (1 RCR) waits to receive orders to attack during the final battle at Rocky Ford during Exercise MAPLE RESOLVE 22, May 14, 2022, in Wainwright, Alberta.Image by: Corporal Melissa Gloude. All photos courtesy of Canadian Armed Forces photo.
Marked on the first Sunday of every June, Canadian Armed Forces Day celebrates the heroic contributions of Canadian soldiers, past and present.
This year, this significant day will be marked on June 5 and will honour all the heroic sacrifices and contributions the men and women in uniform have made over the last 155 years of confederation.
"On the occasion of Canadian Armed Forces Day, the Department of National Defence thanks our brave soldiers, sailors, and aviators for their contributions to our nation as they defend and serve our nation selflessly.
"We also want to thank our military families, a principal source of inspiration and strength for the entire institution. Our appreciation for them runs deep, and we couldn't be prouder," said a spokesperson from the Canadian Armed Forces (CAF) public affairs office.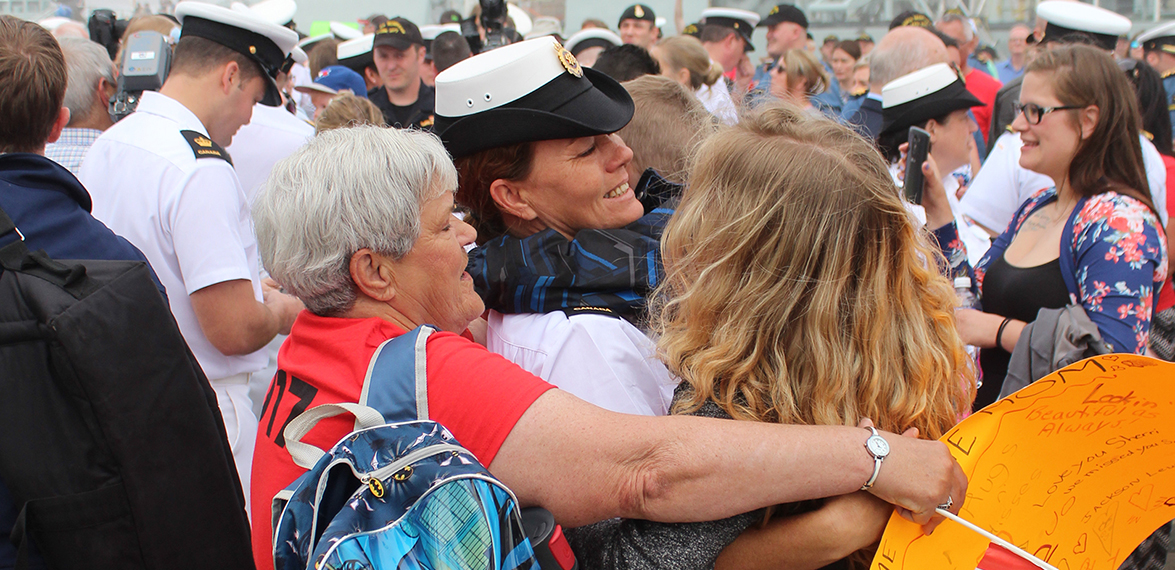 Over 70 countries celebrate Armed Forces Day. Canadian Armed Forces Day results from a private member's motion passed in the House of Commons on April 25, 2002.
The motion read: "That, in the opinion of this House, the government should, on an annual basis, proclaim the first Sunday in June "Canadian Forces Day" in recognition of the tremendous contribution by the Canadian Forces, both at home and abroad, in such areas as the defence of Canada, our NATO commitments, humanitarian assistance, disaster relief, search and rescue and peacekeeping."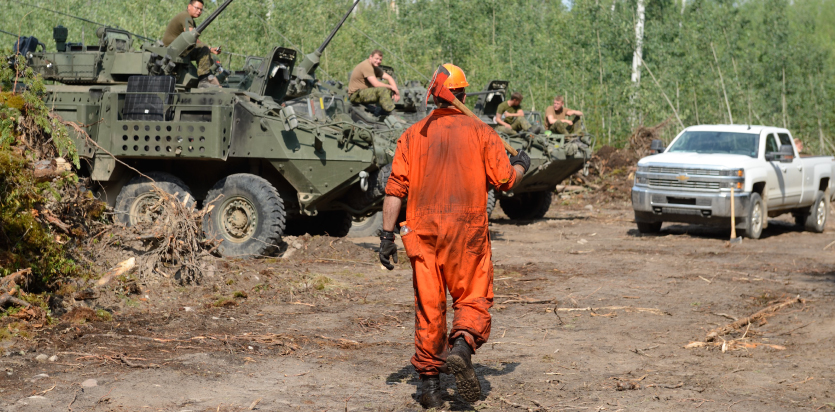 On May 31, 2002, then prime minister, Jean Chrétien, issued a statement noting that the first Sunday in June would be recognized as Canadian Forces Day.
To mark the occasion, Prime Minister Justin Trudeau stated, "Today, we honour and recognize members of the Canadian Armed Forces (CAF) who display unwavering courage, sacrifice, and selflessness every day they wear the uniform. Here at home and around the world, they embody the values we hold dear – peace, freedom, and democracy.
"There are approximately 2,000 CAF members who are currently deployed on nearly 20 different operations across Canada and around the world, including providing humanitarian assistance to Ukrainians in Poland who have been displaced by Russia's illegal invasion of their country. In total there are approximately 1,400 CAF members serving on Operation REASSURANCE as part of our multiyear commitment to support the North Atlantic Treaty Organization's ongoing assurance and deterrence measures in Central and Eastern Europe in response to Russian aggression in the region."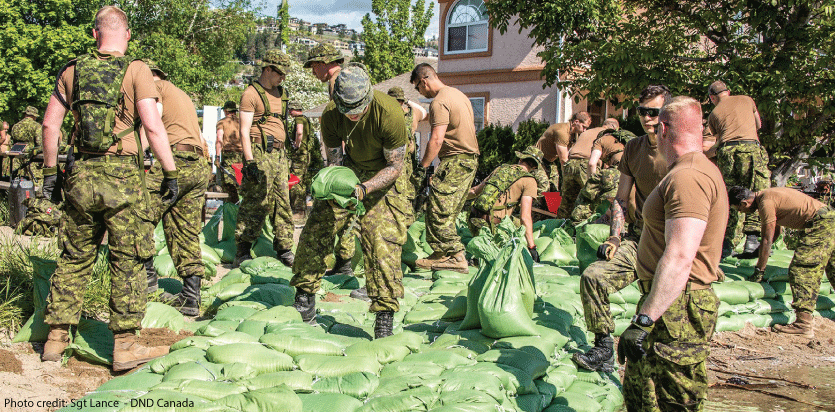 He noted in his statement Canadians in uniform help communities when they need it most. As record heat waves, wildfires, and floods continue to rise as a result of climate change members of the CAF step up to protect our communities.

"Last year, the CAF provided emergency assistance, protected Canadians from extreme weather events, and supported impacted communities as well as critical infrastructure. Since the beginning of the pandemic, they helped in long-term care facilities and seniors' residences and provided support to the federal, provincial, and territorial governments to distribute COVID-19 vaccines.
"On behalf of the Government of Canada, I thank our CAF members – as well as their families and loved ones – for their service and selfless commitment to our country."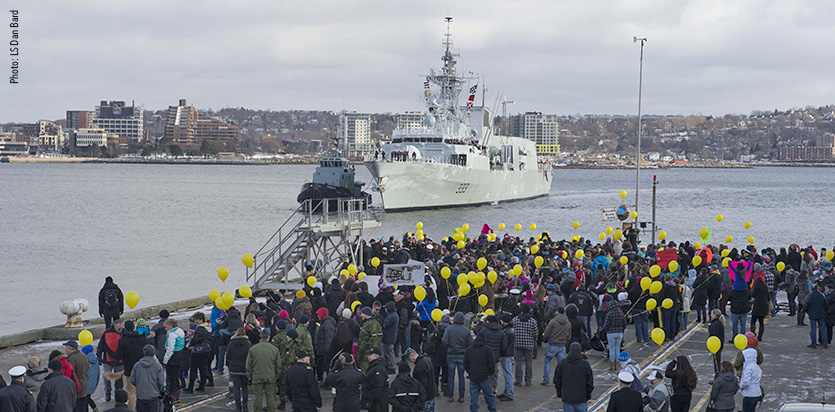 The Minister of National Defence Anita Anand also issued a statement to recognize Canadian Armed Forces Day.
"Through the challenges of this past year, both at home and abroad, the efforts of our Canadian Armed Forces (CAF) personnel have been tireless. Throughout everything that they do in service of our country, they have exhibited their commitment to Canadian values and service. Today, we celebrate and honour those who serve at sea, on land, and in the air," stated Anand.
She added, "In this uncertain world and in the context of Russia's illegal and unjustifiable invasion of Ukraine, the service of our Canadian Armed Forces is more important than ever. To this end, I thank our Canadian Armed Forces for the critical work that they have done through Operation UNIFIER to help Ukraine prepare to defend its sovereignty, territorial integrity and independence.
"This year has highlighted all the ways that the members of our CAF are selfless, professional, highly trained and well-equipped for an increasingly uncertain world. Our military has proven, time and again, that they can be counted on to respond quickly and effectively in a crisis. To all CAF personnel and Veterans, along with their families and loved ones: I thank you for doing everything that is asked of you, and more, in service to Canada."
As of 2020, the CAF consists of 68,000 Regular Force members and 27,000 Reserve Force members. These soldiers deploy all around the world while also supporting Canadians at home.
To mark this day, various Legion branches across the country are hosting special events, including Canadian Armed Forces Appreciation Day dinners, with North Bay hosting their annual Armed Forces Day event.
UPDATED June 5, 2022