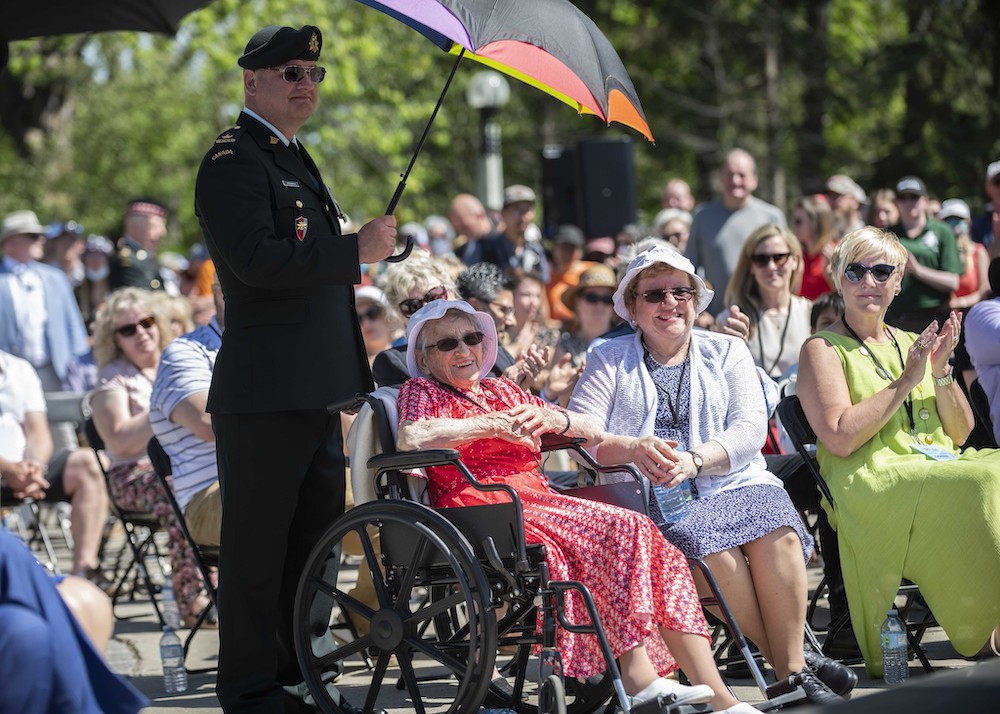 During the opening ceremony of the annual Canadian Tulip Festival, Dutch War Bride Mrs. Van De Laar receives applause in our favourite photo of the week. The ceremony took place in Ottawa, ON, at Commissioners Park on May 14.
The Canadian Tulip Festival celebrates the historic Royal gift of tulips from the Dutch to Canadians immediately following the Second World War as a symbol of international friendship.
The festival is a reminder of the role Canadian troops played in the liberation of the Netherlands and Europe and commemorates the birth of Dutch Princess Margriet in Ottawa during the war, the only royal personage ever born in Canada. She attended the festival this year.
It is estimated that some 48,000 young women met and married Canadian service members during the Second World War.

Although a great many of these women were from Britain, many still came from the Netherlands after Canadian troops liberated the Dutch country from Nazi Germany.
As the number of war brides grew, the Canadian Government established the Canadian Wives' Bureau to assist wives and children in coming to Canada after the war.
Photo credit: Corporal Valerie Mailhot, Canadian Forces Support Group (Ottawa-Gatineau) Imaging Services