Footsteps of Canadian Heroes honours CAF Personnel
Honouring Canada's military is in Sue Milner's blood. Raised as a military brat, with uncles serving Canada on both sides of her family, it felt like a calling for Milner to one day travel from town to town, raising awareness about the Canadian Armed Forces (CAF).
"This is my mission. This is obviously what I was meant to do," said Milner. Milner and her husband are the founders of Footsteps of Canadian Heroes, an awareness campaign that has the couple traveling around Ontario with a specially designed trailer that honours the men and women of the CAF.
The trailer also aims to keep the memory of fallen soldiers alive, including Milner's uncle Lt. James Milner who was killed in action 55 days after landing on Juno Beach during the Second World War.
Military in Her Blood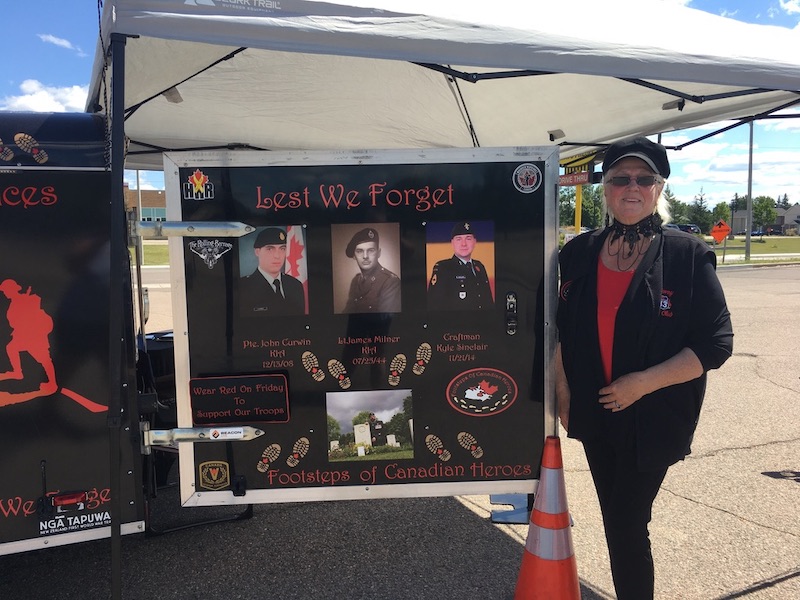 In the summer of 1944, Milner's father and uncle were both fighting in the Second World War in Europe. On July 25, Lt. James Panet Milner was killed near Caen, France, while serving with the Canadian Armoured Corps. He was Milner's father, Lt. W.E. Milner's only sibling. Lt. W. E. Milner was serving in Italy at the time.
Growing up, Milner remembers her father never really spoke about the war.
"My dad didn't talk a lot about the war. He was very, very quiet. And me, being the daughter, he really never spoke to me about it," recalled Milner.
After the war, Milner's father continued his career in the CAF, and the family traveled all around Canada as part of the military life.
Milner remembers always being drawn to the military, more so than her brothers, and started watching war movies with her dad at the age of seven.
Milner's mother's side also served in the CAF, with two of her uncles serving in the Royal Canadian Air Force (RCAF).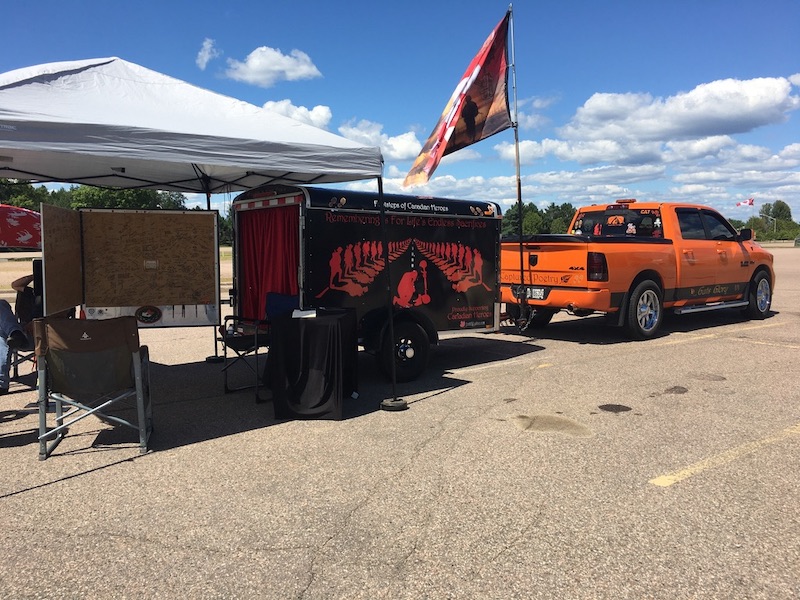 Destiny Calls From Tragedy
Although the military was always close to Milner's heart, it wasn't until the tragedy of September 11, 2001, that a gift was awakened.
"I remember we were going into Ottawa that day to shop and have lunch, and then the first plane hit. And a few minutes later, the second plane hit, and the fellow on the radio started to cry. I said to my husband I can't go shopping. We have to go back home," remembered Milner.
The next few days, Milner and her husband would spend watching the horrific events unfold. Affected by the events, Milner woke up in the middle of the night a few days later, went down to her kitchen, and wrote her very first poem ever called Freedom Mourned.
"I showed it to him (husband), and he said that's beautiful Sue, you have to show that to someone," said Milner.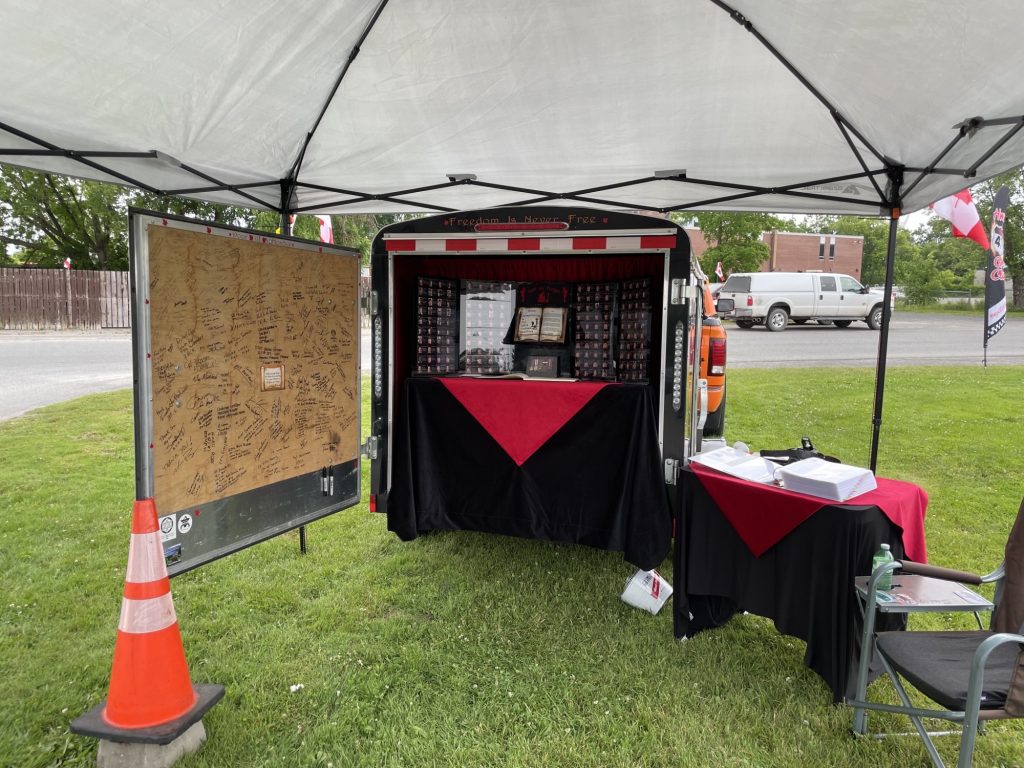 Freedom Mourned
She then called the U.S. embassy and shared her poem over the phone. The embassy asked Milner to send them the poem immediately. Since then, she's written more than 5,000 poems, won two silver medals, a gold medal from the Governor General, and published two books.
"There's a whole journey here. An amazing journey. I was given a gift that night, and I haven't looked back since," said Milner.
Hundreds of dollars from the proceeds of her books have gone toward causes such as Wounded Warriors Canada, Soldier On, and the Canadian Heroes Foundation.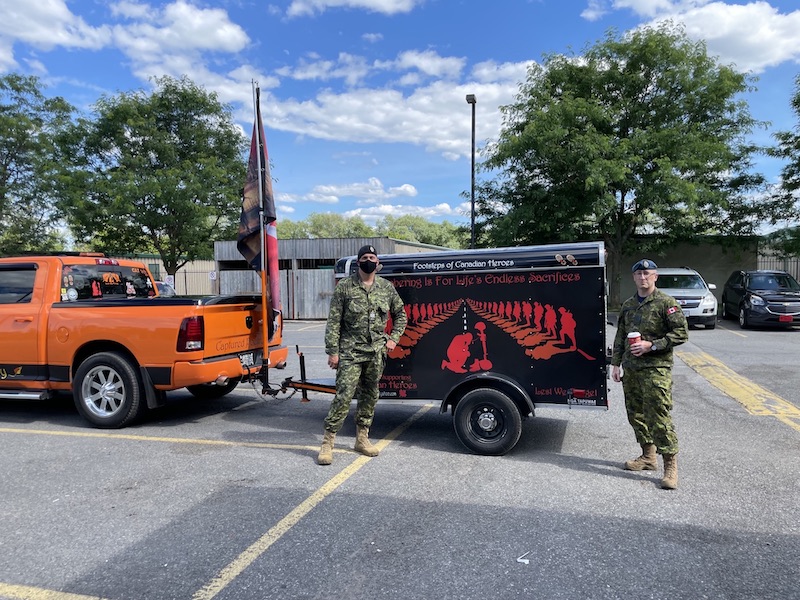 Making Footsteps of Canadian Heroes a Reality
In 2019, Milner realized another dream. She designed a trailer with the goal of creating awareness about Canada's military, veterans, and fallen soldiers.
Since 2020, the couple has attended many events, including the Rolling Barrage, Walk for the Wounded, Royal Canadian Legion events, and many other major events that support the military community in Ottawa and the surrounding areas.
"The whole thing here is to bring awareness. I want my uncle's memory to never be forgotten. I want all soldiers that have served and we've lost. I want their families to know they're not going to be forgotten. This is why I do what I do," said Milner.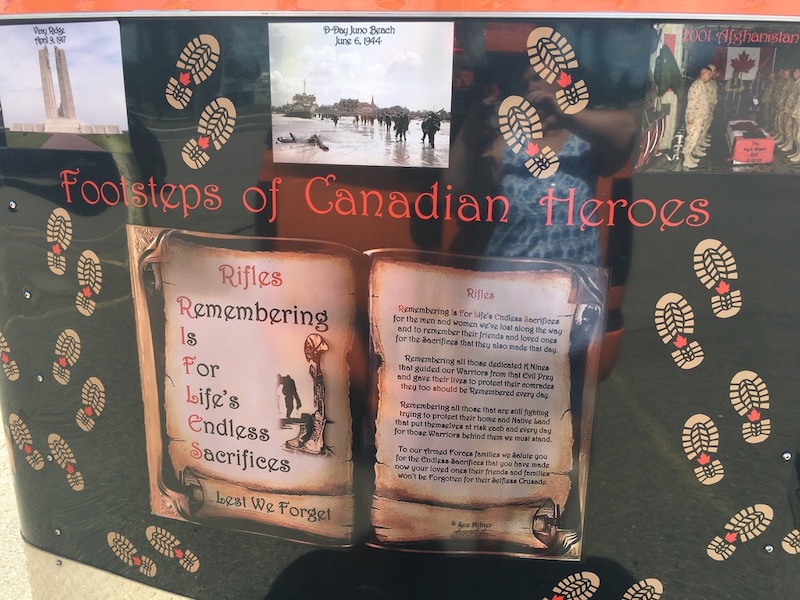 Hundreds of Signatures
Milner and her husband also go to Tim Horton's with their trailer and set up shop in the parking lot. She's said over the years, many people have stopped to ask questions, to learn more. Veterans come out to sign the trailer, which is now filled with hundreds of signatures.
"There are amazing stories behind each and every one of them. There's a reason they're on my trailer," said Milner about the display she has in her trailer of the 158 fallen soldiers from Afghanistan.
Milner's dream is to one day have a tour bus she travels in from coast to coast, raising awareness and support for the CAF's men and women.
"I'm 75 years old, and for me to have gotten this gift at this age, it's very rewarding. But this is about the veterans. I want them to be remembered," said Milner.
You can catch Footsteps of Canadian Heroes on Sept. 24, 2022, at Perth's Honour Our Veterans Banner Program in Perth, Ontario. Add link for info.