WithYouWithMe hosting virtual employment event for veterans and military spouse
WithYouWithMe (WYWM) is hosting the Canadian National Talent Accessibility – Online Veteran Hiring Event on July 21 for veterans and spouses searching for employment.
With four industry-leading speakers, over 100 job opportunities, and more than 1,000 free training licenses, this hiring event aims to kick-start long-term careers in the tech sector.
From 9 a.m. to 3 p.m., the event will see job-ready veterans and spouses paired with employers for jobs that need to be filled. In addition, all who participate will have a chance to hear from some of the biggest tech companies in Canada and understand current opportunities.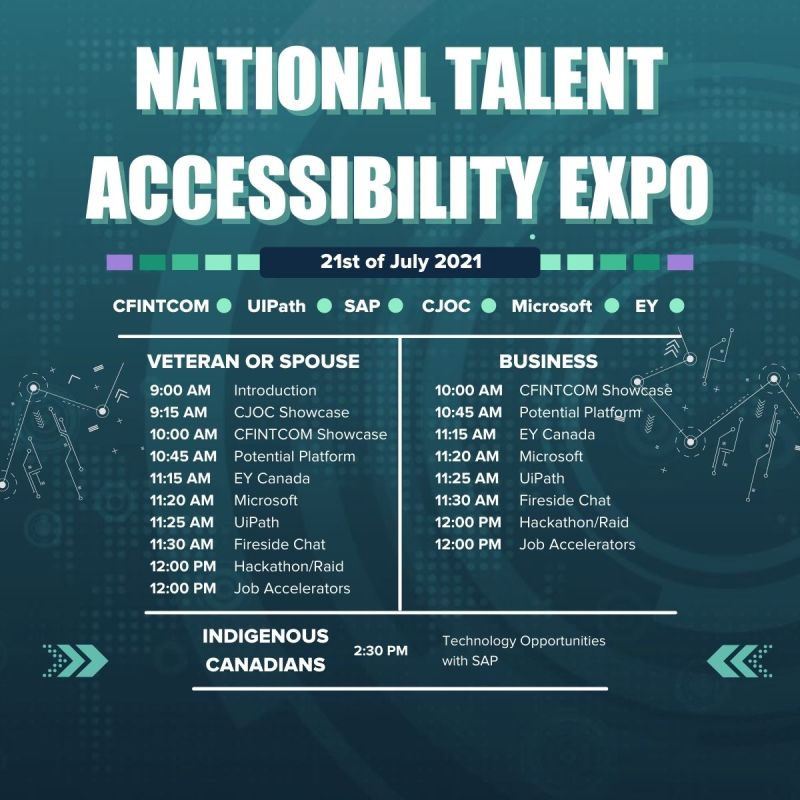 Solving Underemployment
Caleb Walker, country manager WYWM, explained, "We solve underemployment. The Job Fair will be an opportunity for veterans, military spouses, and those military personnel about to transition to understand the opportunity and see themselves in the roles."
The key part of this event is to show that military community members can do it. There will be stories and testimonials of people that only really started in the technology sector less than six months ago and the solutions they are creating now.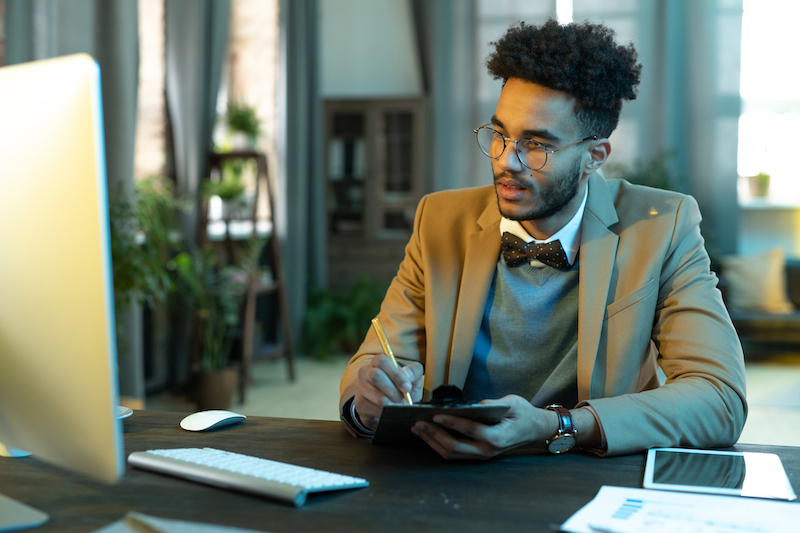 Military Spouse Shares Benefits
As a military spouse herself, Angela Amati, veteran success executive, WYWM, says the program helped her. Now that she is hired, she doesn't have to start over again when her husband gets posted.
"I think that's the biggest message. The biggest challenge I was having over the years because we've had seven postings was in terms of a career versus just a job," said Amati.
Amati had 20 years in the hospitality business, a lot of management and sales heavy type jobs.
Pivoting to New Industry
"I wanted to pivot into a new industry, and I actually came up with doing an information session last November, and I attended, and Caleb was talking about the one stressor I have: supporting my career every time we have to move. He was saying that WYWM had a solution for that very problem. That was the first time I heard it," said Amati.
She noted that there are many other initiatives out there, but they don't port the jobs. So Amati started taking courses on the platform and networking with the veteran success team, and they helped her through it all. Once she built her skills, she started applying to positions that were matching on the platform.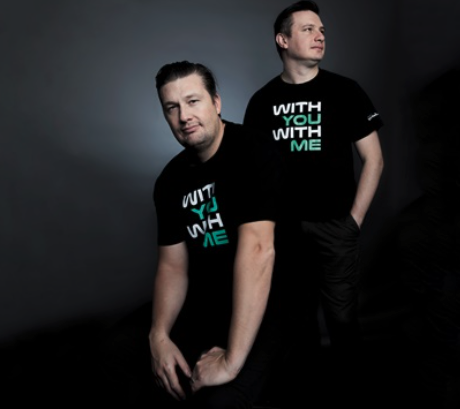 Veteran Success
"We launched here in Canada, so it was a really good time to be part of the platform, and I had already networked with a lot of the team members by that point. I ended up being interviewed for the position on veteran success, and now I'm able to help other people through our pathways and find a career in tech," she explained.
Walker mentioned that the training and mentorship at WYWM are free. No ETB or other funding is required. WYWM has hired 80 Canadians in the first six months of 2021 and will hire another 150-200 people before Christmas.

At WYWM, veterans and military spouses are hired based on their potential, not their experience.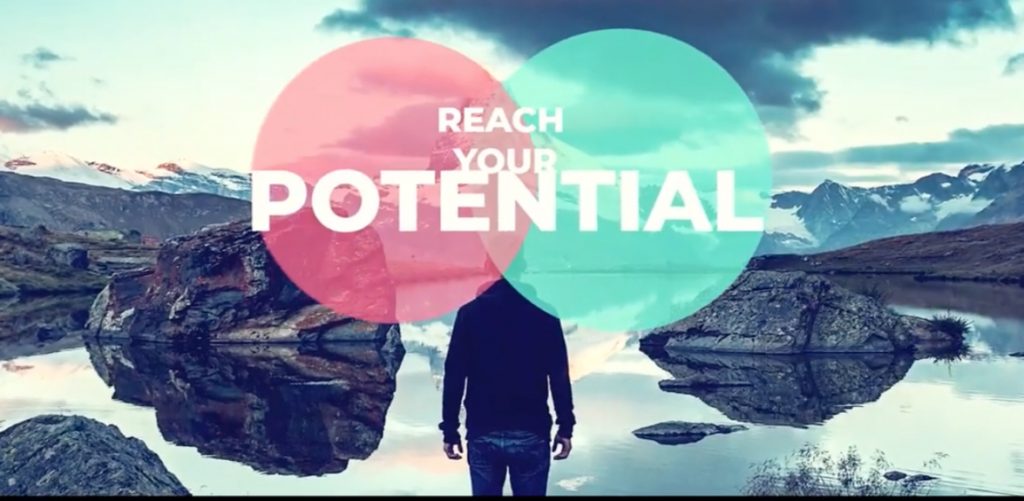 Reducing Barriers for Veterans & Military Spouses
"This opens up and reduces all the barriers that are in the way of getting into the technology industry. Often you need a network, degree, or certification, and if you didn't have any of those things, nobody would even look at you, which would be crazy because there's veterans and military spouses that have experience running in projects or are in charge of high-end technology," stated Walker.
When people leave the military after being successful and proud of their accomplishments when they transition into civilian life, few people would give them a shot, says Walker.
"I think a lot of mental health issues are probably less to do with the operational deployments, but it's really the stress of just not being able to get a job to support the family and get a sense of purpose. This is crazy, and we've got to fix it," said Walker.
Through testing 1,000 software developers in Silicon Valley and around the world, WYWM worked out the aptitude and personality that software developers have. Walker says they used the same metrics to work out if veterans match well. Surprisingly enough, 70 per cent of veterans have the conscientiousness, the right personnel, and the right attitude to be software developers.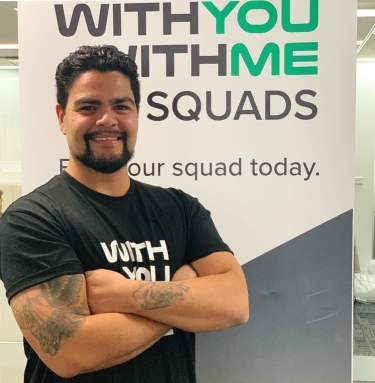 Veterans & Military Spouse Potential
"Now we've tested 65,000 people around the world. So from a data aspect, we know that the veterans and military spouses have potential. Now we just have to go and prove it, and we have," said Walker.
According to Walker, many different government organizations are seeing the value in the veteran and military spouse, and they want to hire them.
Walker informed, "We are out there fighting the good fight, so if anyone wants to join and help us out, we would appreciate it if a couple of good steers. We have worked with the Canadian government, and we have jobs available that we would love to help fill. You don't have to have any technical or technology experience to get started. We can train you up to make sure you're ready for the first job, and you'll continue to grow from there."
Anyone who would like to register for the event can visit the WYWM event posting on LinkedIn.