Petition calling on Government to reclassify Persian Gulf War to Wartime Service
Above image: Member of Parliament for Barrie-Innfil John Brassard introduced a petition calling on the Government of Canada to reclassify the Persian Gulf War – The Liberation of Kuwait from Special Duty Area to Wartime Service into the House of Commons earlier this year. 
This past March, Harold Davis, Persian Gulf veteran and president of Persian Gulf Veterans of Canada, initiated a petition calling on the Government of Canada to reclassify Persian Gulf War – The Liberation of Kuwait from Special Duty Area to Wartime Service.
The petition gained 1,600 signatures by its closing time. The goal is to provide equality for those who served in the Persian Gulf War.
"Give us the credit we deserve."
"It's been 30 years since the war," said Davis, "Maybe it's time to give us the credit we deserve. Everybody else on the 30th anniversary, they all recognize there was a Persian Gulf war, but they didn't recognize that we were the veterans at that Persian Gulf War."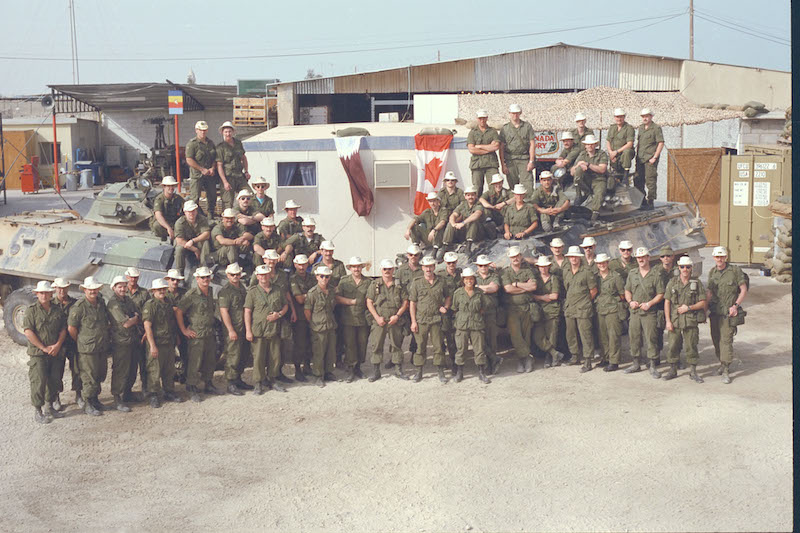 The petition started in conversations between John Brassard, shadow Minister for Veterans' Affairs, and Harold Davis, discussing the Persian Gulf war's impact on Canada's veterans.
"These conversations started long before the 30th anniversary of the Persian Gulf War," Brassard noted. "The war wasn't classified as wartime. Canada didn't declare war on Iraq, and as a result, there were many veterans who weren't receiving the same benefits that other wartime veterans had been receiving."
United States Classified Conflict as Wartime Effort
Particularly down in the United States, the Persian Gulf War is classified as a wartime effort. As a result, those who served in the Persian Gulf War in the American military received benefits similar to Canada's wartime benefits.
As noted in the petition, Canada classifies veteran injuries during active service into two classifications of Wartime Service or Special Duty Service.
The Persian Gulf War was not immediately classified as wartime as Canada did not declare war, as was true for the Korean War. However, later Korean War veterans, including civilian merchant mariners, were successfully reclassified to Wartime Service following a similar policy challenge spanning 30 years.

The petition also noted that Second World War civilians from the Legion, the Lions Club, and the Red Cross are classified as Wartime, along with allied veterans who immigrate.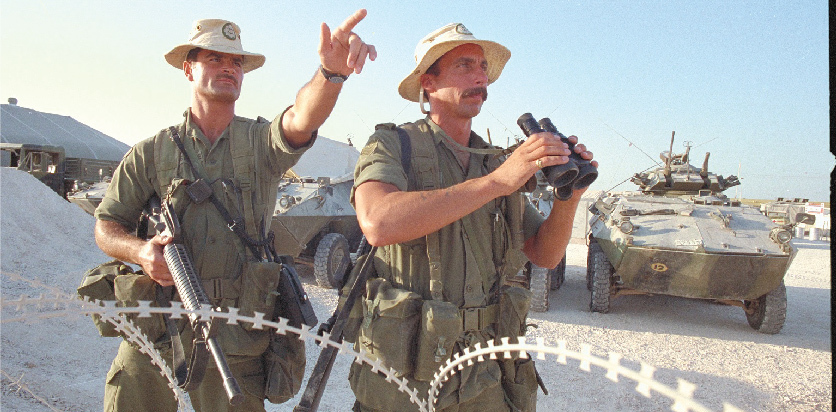 Canadians were under threat from ballistic missiles and chemical warfare nightly. They performed integral combat-related duties, captured and processed prisoners of war, provided combat air patrols, and performed a disproportionate number of naval interventions, all without current Treasury Board benefits, tax-free status, or vacation.
Kuwaiti Ambassador Formally Acknowledged Canada's Contribution
Also mentioned in the petition, "The Kuwaiti ambassador has formally acknowledged Canada's contribution in the liberation of her country, and, along with Minister MacAulay, has thanked veterans for their wartime contributions both personally and through media."
After discussing these points and putting the petition together, Brassard introduced the petition into the house of commons. He explained that when a petition is presented in the house of commons, it must come through a member of parliament. So, Brassard sponsored the petition, which opened it up to the signatures that Harold and his organization were able to gather.
Petition Needs to be Reintroduced
Once the petition closed and certified, he re-presented it on June 3rd of this year. However, the petition lacked response once the 2021 election was called.
"There's a certain timeline that has to be met when responding to a petition, but once the election was called, everything effectively falls off the table, including this petition," he informed.
The petition as presented will have to be re-introduced, but it'll have to go through the process once again. Harold and Brassard plan once parliament presumes to re-establish the petition and gather more signatures so that they can present it.
"I'm hoping that they'll just do the right thing and reclassify us, so we don't have to go through that again," said Davis.