Marking St. Barbara Feast Day Canadian Artillery and Royal Canadian Engineer style
Above image: St Barbara 2CER Facebook Explosion: Engineers from 5 Combat Engineer Regiment initiate an explosion during a training activity organized as part of Operation REASSURANCE at the Drawsko Pomorskie Training Area, Poland on March 30, 2016. Photo: Cpl Guillaume Gagnon
St. Barbara is the patron saint for both the Artillery and the Engineers as she is the saint of occupations related to lightning and fire.
In the Canadian Armed Forces, Saint Barbara is known to protect firefighters and artillerymen, plus combat engineers and ammunition technicians due to their use of explosives. In addition to this, she is also the patron saint of miners, tunnellers, armourers, gunsmiths, and anyone who works with explosives and cannons.
Celebrated December 4
She is celebrated by the Canadian Artillery and Royal Canadian Engineer members on December 4.
St. Barbara's Feast Day historically has been marked by feasts, as well as events such as "the Artillerymen's Ball." In modern days, units would have mess events to celebrate St. Barbara's Day. Often, it is combined with annual soldier's appreciation dinners, traditionally held just before the holidays.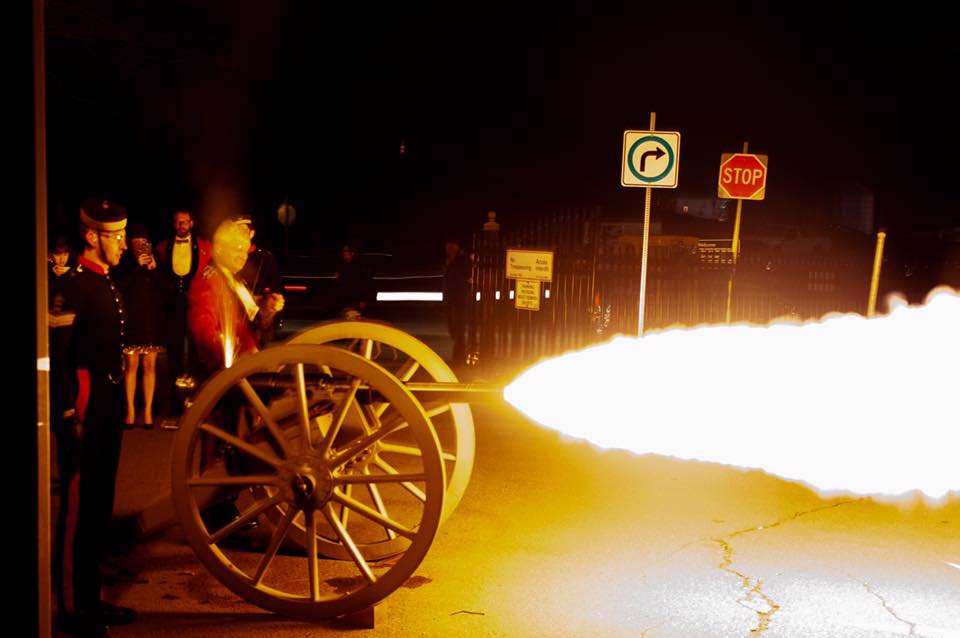 Fourteen Holy Helpers
Saint Barbara is one of the Fourteen Holy Helpers and an early Christian Greek martyr born in the mid-third century in Heliopolis, Phoenicia.
Over the years, the religious aspect has been reduced, and it is becoming simply a Gunner tradition practiced in many countries around the world.
Celebrated Many Ways
The day is celebrated in many ways. The most common are sporting events, dinners, and gatherings.
According to Major Trevor Michelsen, Regimental Major of The Royal Regiment of Canadian Artillery, 1 RCHA, located in CFB Shilo, will play a hockey tournament for the Kingston Cup followed by a lunch for the whole unit.
This year on December 4, the Kingston Cup was played in CFB Shilo (B Battery defeated A Battery 9-7), with all participants and spectators following the local health measures.

In addition, "Celebrations for St. Barbara's Day are occurring this year providing they comply with existing health measures," Michelson noted, "Many activities such as formal dinners had to be cancelled in an effort to maintain safety and comply with restrictions. Safe, modest, but meaningful has been the intent of any celebrations."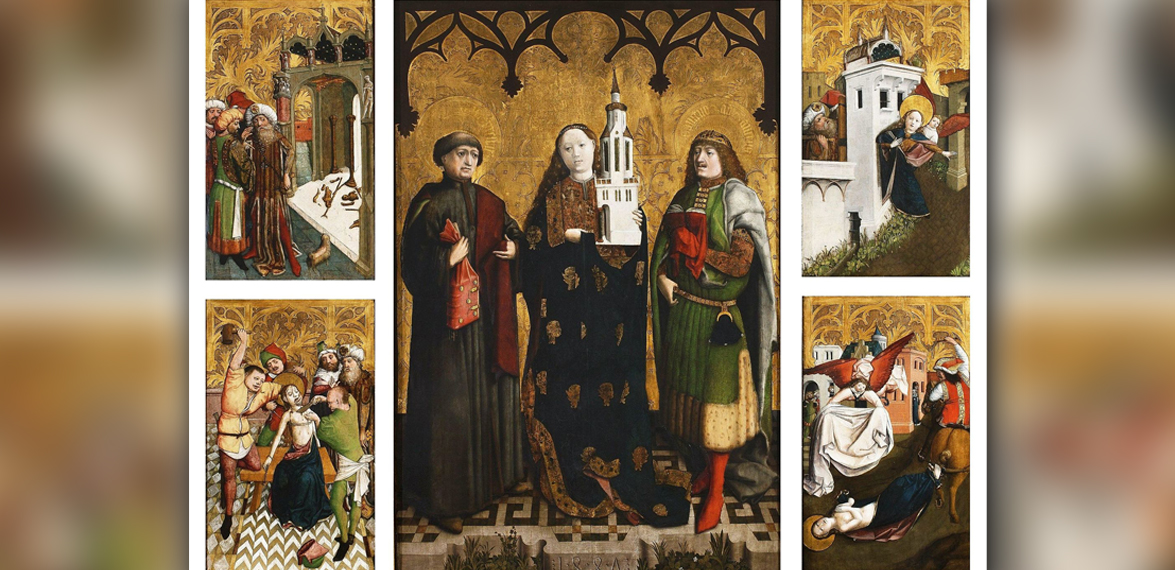 According to Legend
According to legend, dating back to the 7th century, St. Barbara was the daughter of a pagan, Dioscorus, who kept her guarded in a tower to protect her from harm and the influences of Christianity.
The fame of her beauty spread throughout the city, and many sought her hand in marriage, but she refused all of them despite her father's wishes. Barbara warned her father that his pushiness might end up separating them forever.
Dioscorus decided that the nature of his daughter had been affected by her life of isolation. So he decided to permit her to leave the tower and gave her full freedom to choose friends and acquaintances.
At this time, a bathhouse was being built at the house of Dioscorus. On his order, the workers started to install two windows on the south side. But Barbara asked them to make a third window while her father was absent, thereby forming a Trinity of light. On one of the bathhouse walls, Barbara traced a cross with her finger. The cross was deeply etched into the marble.
Discourous was not impressed with the change in the building plans when he arrived home. When Barbara professed Christianity and refused marriage, he became enraged and took her to the provincial prefect, who ordered her to be tortured and beheaded.
Prayed Assistance Would be Granted
Prior to her beheading, Barbara prayed that all those requesting her assistance would be granted it. Dioscorus himself performed the execution and, upon his return home, was struck by lightning and reduced to ashes.
"The St. Barbara legend predates both artillery and gunpowder. Interestingly, St. Barbara imagery is found on the personal armour of King Henry the VIII, thought to be dated around 1515," Lt R.M. Bartlette explained in a 2020 interview. "Next year (2021), RCHA will celebrate its 150th anniversary as Canada's oldest regular militia (at the time) units, A & B Battery specifically. The thunderbolt from heaven that struck Dioscorus we liken to the thunder of our guns, and as such, it was a natural choice for our Patron Saint."