Government announces all Federal Employees to be Vaccinated
The Government of Canada is now requiring federal government employees to be fully vaccinated. The new policy was announced on Oct. 6 by Prime Minister Justin Trudeau and the Deputy Prime Minister, Chrystia Freeland.
"Vaccines are the most effective tool against COVID-19, and countless Canadians (including many public servants) have already done their part and gotten their shots. But no one is safe until everyone is safe," Trudeau stated. He continued, "We have enough doses in Canada for every person to be fully vaccinated across the country, so I encourage all Canadians who haven't been vaccinated to book their shot today. Together, we will finish the fight against COVID-19."
All employees must adhere to this new policy by Nov. 15, 2021. While the government's policy does not apply to members of the CAF, the Acting Chief of the Defence Staff delivered a Directive to CAF members.
The move behind this policy is to reduce the risk of COVID-19, prevent future outbreaks, and better protect Canadians' health. Vaccination continues to be a priority for the government as they work towards making the country safer and rebuilding the economy.
Vaccination Requirements for CAF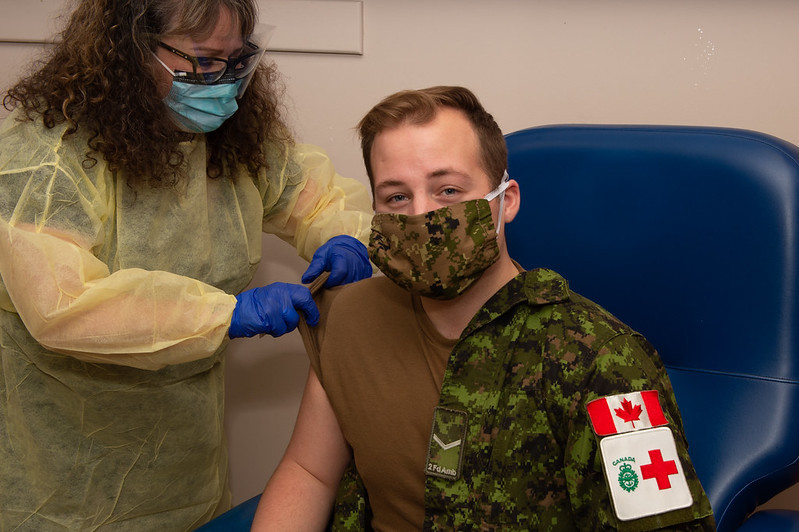 Jody Thomas, Deputy Minister of National Defence and General Wayne Eyre, Acting Chief of the Defence Staff, wrote a letter addressing this new policy:
"For those of you who have yet to receive your COVID-19 vaccine, and are able to, we ask you to please go out and get it. Get vaccinated for your family, for your peers, and for Canadians.
"This is a team effort, and we need all hands on deck to protect ourselves and to maintain our readiness and ability to serve Canadians at home and support our Allies and partners abroad," they wrote.
In line with the government's policy, the CAF will move forward with the CDS Directive on CAF COVID-19 Vaccination, starting on Oct. 8, 2021.
There will also be an attestation period ending on Oct. 29, 2021, and reduction measures will be applied starting on Nov. 15, 2021, as stated in the Directive.

Directive Applies to Officers & Non-Commissioned Members
The Directive applies to officers and non-commissioned members of the CAF posted to domestic locations and members on expeditionary operations, exercises, temporary duty, or training outside of Canada.
Regular Force, all Class A, B, and C Reserve Forces, Canadian Rangers, and the Officers of the Cadet Instructors Cadre are included. The directive also noted that the CAF COVID-19 Vaccination Policy will be a condition for anyone who enrolls in the CAF.
"If you are not already fully vaccinated, we advise you to book your appointment as soon as possible," the CDS Directive states, "Most Canadians are eligible to receive the vaccine. In the exceptional case that you are unable to be vaccinated due to a prohibited ground under the Canadian Human Rights Act, such as a medical contraindication, you may request accommodation."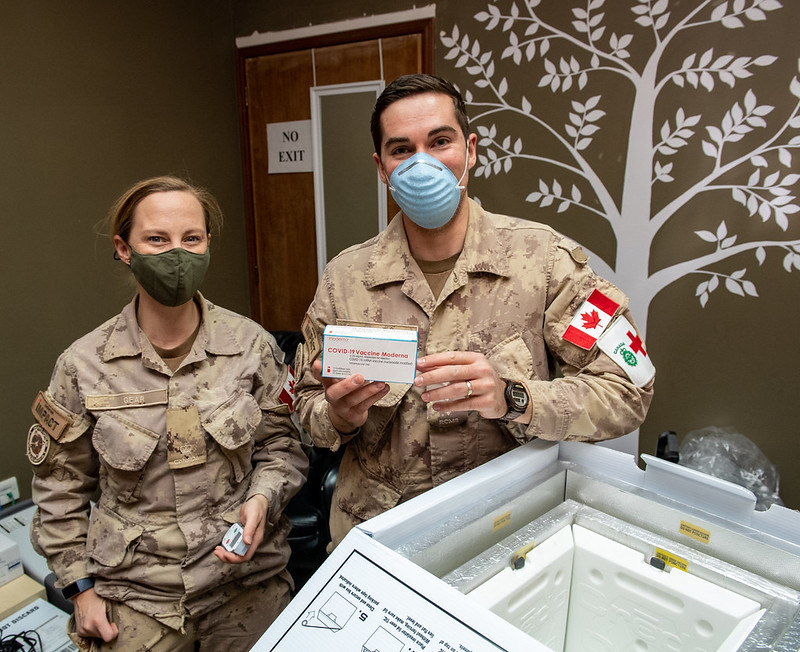 Deadlines & Repercussions
Confirmation of vaccination status will be required from CAF members by Oct. 29, 2021. To confirm vaccination, members must access MCS – Monitor MASS. Anyone who can't access MCS – Monitor MASS will need to provide written and signed attestation in paper format to their supervisor. Supervisors will then be responsible for entering the information into the appropriate attestation tracking system.
From Oct. 29, 2021, and Nov. 14, 2021, CAF members who don't follow the CDS Directive on CAF COVID-19 Vaccination because they are unwilling to disclose their vaccination status or show they won't be fully vaccinated will be turned to a virtual educational seminar provided by healthcare workers on the benefits of COVID-19 vaccinations. In addition, CAF members unwilling to comply with this Directive may be subject to remedial or alternative administrative measures starting Nov. 15, 2021.
More Information
For more information on how to complete your attestation in MCS – Monitor MASS, consult the bilingual user guide (accessible only via the DWAN), visit here.
To read the CDS Directive on CAF COVID-19 Vaccination, visit here.