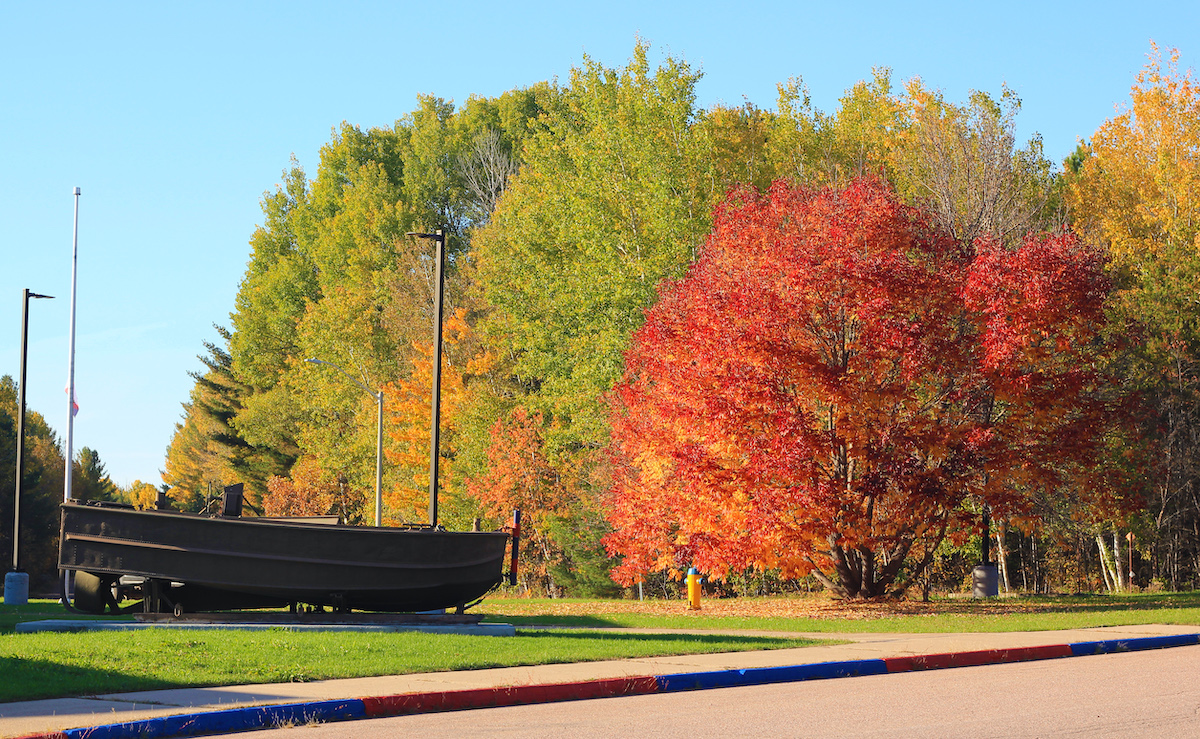 With autumn arriving, the trees' fall hues are on display: bold reds, bright yellows, and brilliant oranges.
Shot in Petawawa, Ontario, near 2 Combat Engineer Regiment (2CER), this week's Favourite Photo features vibrant fall colours along with a 19-foot bridge erection boat (BBE).
The BBE was used with the military load class 60 Floating Bridge. The boat moved bridge pieces positions along waterways as it was well suited to operate in shallow water conditions.

Chimo and Happy Thanksgiving!