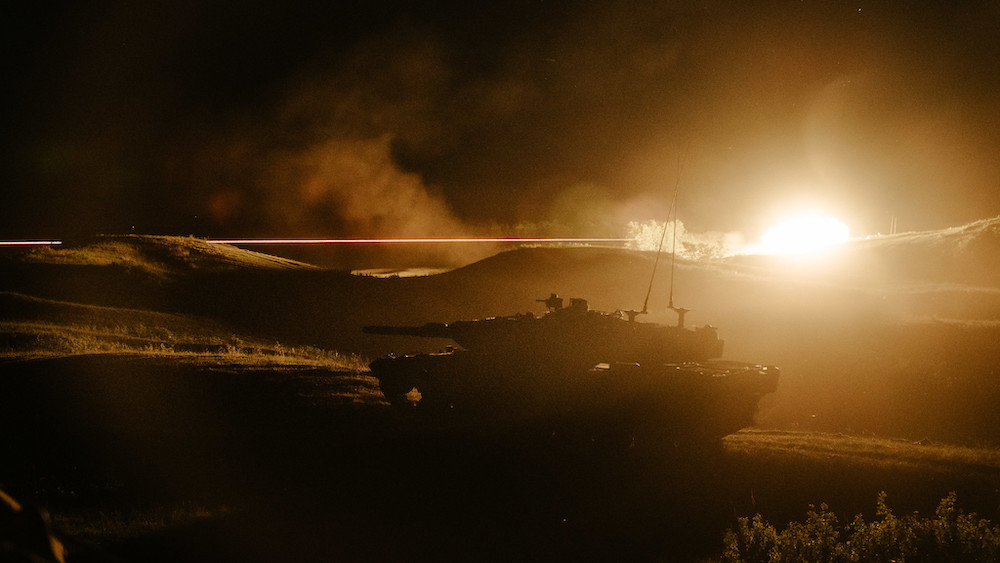 Corporal Djalma Vuong-De Ramos shot this fantastic photo during Exercise AGILE RAM.
Taken on May 31, 2021, the image features members from Lord Strathcona's Horse (Royal Canadians) as they provide fire support from a Leopard 2 tank on a level 5 range.
Exercise AGILE RAM was held at the 3rd Canadian Division Support Base Detachment Wainwright training area.

The image is courtesy of the Canadian Armed Forces.