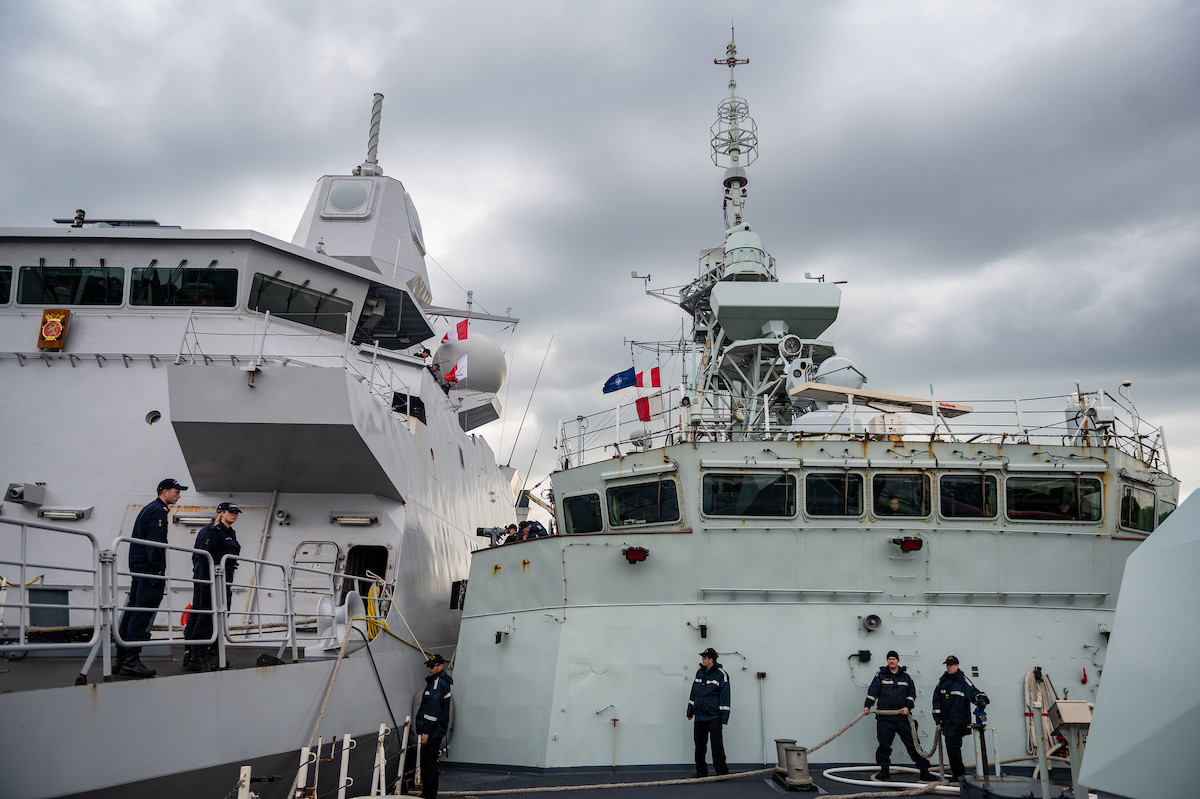 During a transit into Hamburg, Germany, Her Majesty's Canadian Ship Halifax (HMCS) pulls alongside His Netherlands Majesty's Ship (HNLMS) De Zeven Provinciën in our favourite photo of the week.
Pte Connor Bennett took the image during Operation Reassurance on May 13.
HMCS Halifax is now on-station and has joined Standing NATO Maritime Group 1 in Europe. Operation Reassurance is the Canadian Armed Forces (CAF) commitment to NATO assurance and deterrence measures in Central and Eastern Europe.

Currently, those duties in the region include supporting Ukrainian refugees. Image courtesy of Canadian Armed Forces.