Commemorating the Anniversary of D-Day.
Seventy-eight years ago, the Allied troops launched an invasion of Normandy that would drastically alter the course of the Second World War and guarantee the Allied victory.
D-Day occurred after 150,000 Allied troops left England on ships and planes to begin Operation Overlord.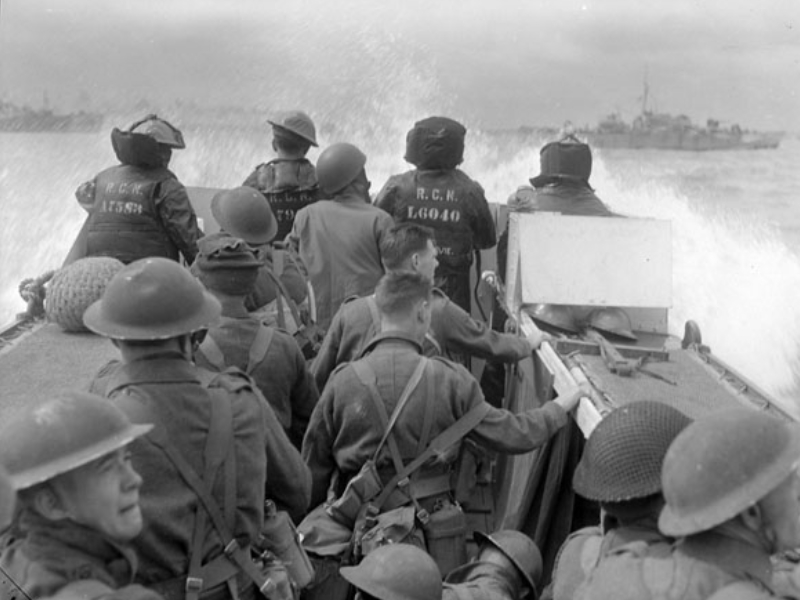 Among the 150,000 military personnel:
14,000 soldiers from the Canadian Army,
10,000 sailors from the Royal Canadian Navy,
39 Royal Canadian Air Force squadrons crews.
"With extraordinary feats of military skill and bravery, Canadian soldiers successfully assaulted and captured a 10km stretch of French coastline codenamed 'Juno Beach.' Total Allied casualties on D-Day reached more than 10,000, including 1,074 Canadians, of whom 359 were killed," stated the Canadian Armed Forces Facebook page to recognize the anniversary of D-Day.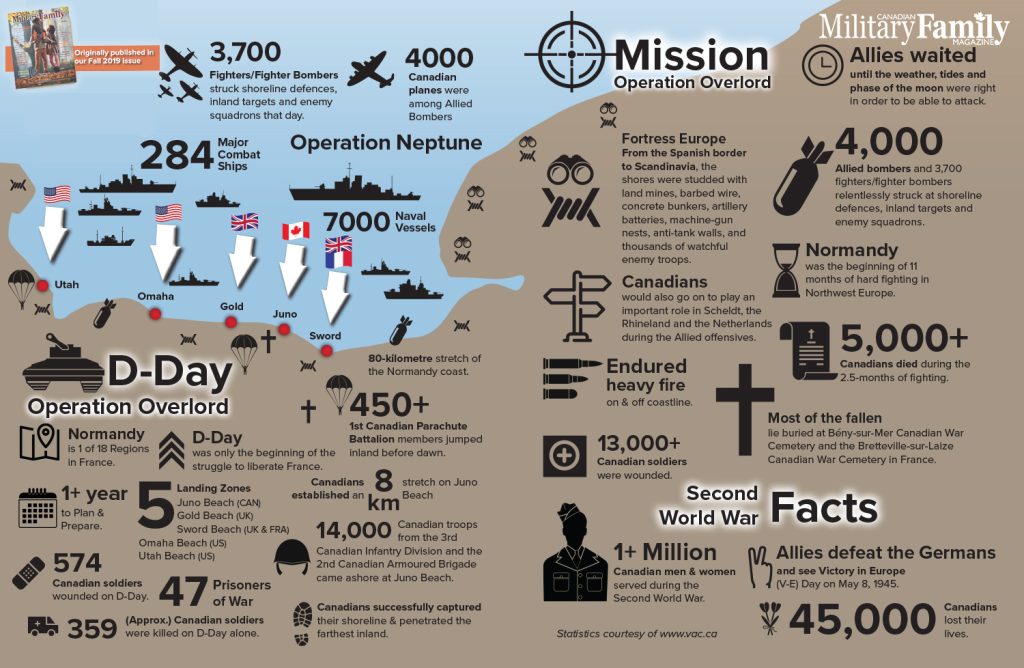 The Facebook post continued: "When Jean Houel, a Normandy resident, emerged from a bomb shelter beneath the ruins of his home to welcome his liberators, he cheered, "Here they are, the [English] Tommies!" He remembered a soldier proudly correcting him in French: "Je suis Canadien."
"We will never forget the heroism, courage, and sacrifice of those who lost their lives in defence of freedom. Thank you."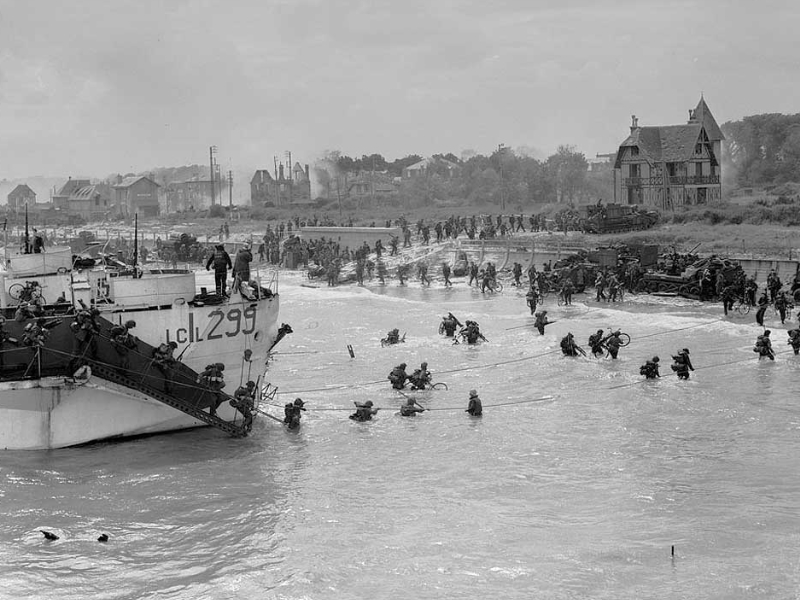 Canadian troops made their mark during the invasion on Juno Beach thanks to the efforts of soldiers from the 3rd Canadian Infantry Division and 2nd Canadian Armoured Brigade. They penetrated the farthest inland of all the allies and established an 8 km stretch on Juno Beach.
The victory of D-Day set the stage for the liberation of France and the victory of Europe. Just eleven months after D-Day, Nazi Germany surrendered to the Allied forces, effectively bringing an end to the Second World War.