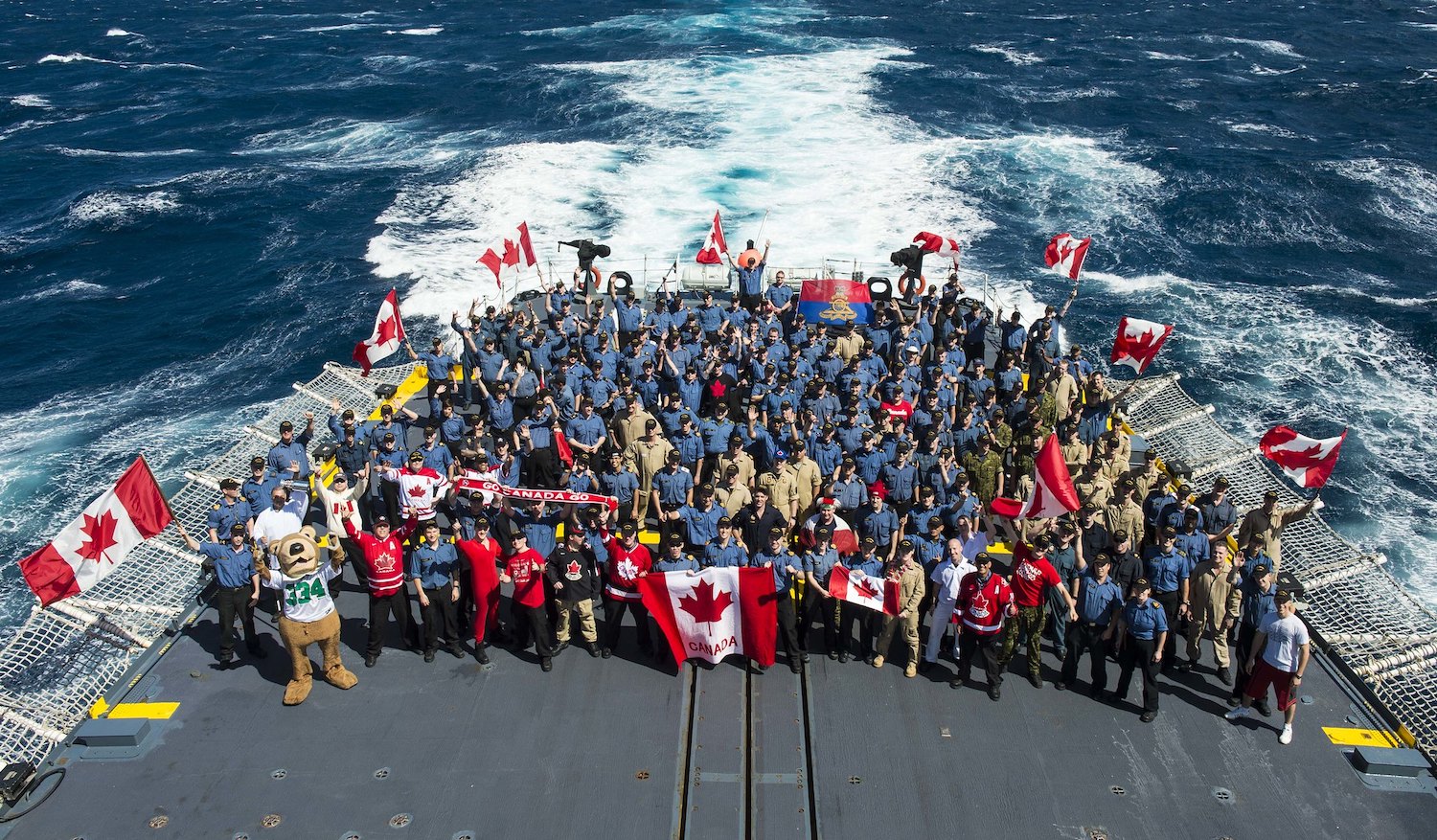 This week's favourite photo is courtesy of Her Majesty's Canadian Ship Regina crew, January 2014.
With the 2020 Olympic Games taking place in Japan from July 23, 2021 to August 8, 2021, we thought this was a great image to cheer on Team Canada.
Shot by Cpl Michael Bastien, MARPAC Imaging Services on January 31, 2014. The crew cheers on Team Canada athletes participating in the 2014 Winter Olympics.

HMCS Regina crew members assembled on the flight deck with flags and Go Canada items. At the time, the ship was sailing the coastal waters of the Philippines deployed on Operation Artemis.
Much Success Team Canada 2021!