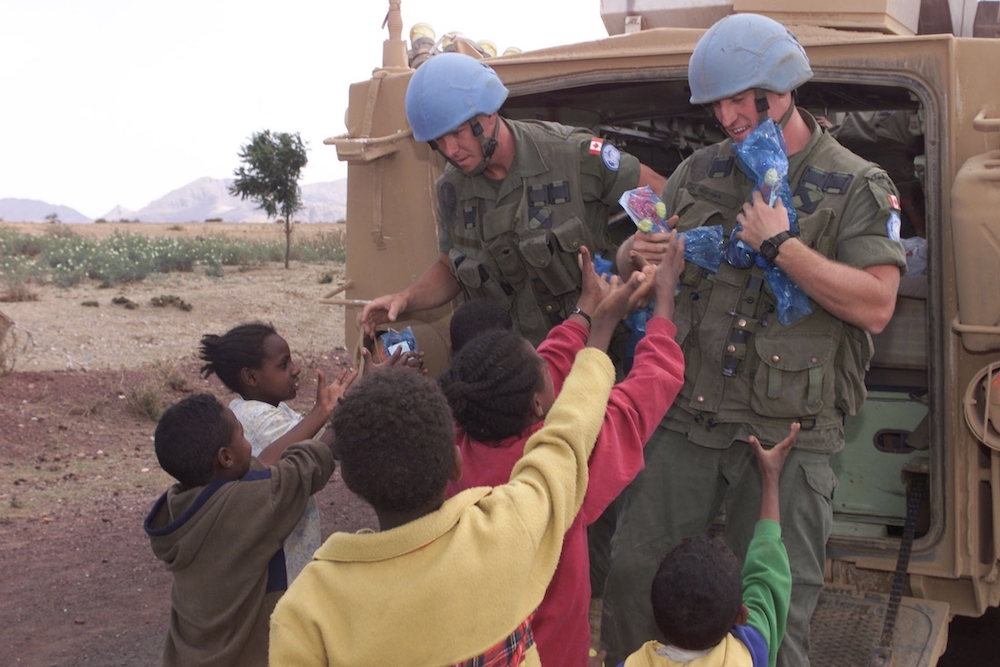 August 9, 2021 marks national Peacekeeper's Day in Canada. The day was created to remember our Canadian Armed Forces personnel who are or have been deployed on Peacekeeping missions and those who have lost their lives.
We found this throwback photo to mark the occasion. Unfortunately, we do not know when it was shot or who took the picture. However, it features troops from 4 Engineer Support Regiment deployed to Eritrea handing out Izzy Dolls to children.
Izzy Dolls were created by 1 Combat Engineer Regiment soldier Cpl. Mark Isfeld's mom, Carol Isfeld.
READ MORE ABOUT IZZY DOLLS HERE
She handcrafted the dolls and sent them to her son to give to children when he was deployed to Croatia in 1994. Unfortunately, in a tragic event, Cpl. Isfeld lost his life in a land mine explosion while serving on the mission. Mrs. Isfeld passed away in 2007.

Today, Izzy Dolls are still created and distributed by Canadian Armed Force personnel and through other organizations. Over 1.5 million dolls have been distributed.
THANK YOU to all our military personnel and veterans that have served on Peacekeeping Missions.