Izzy Doll coordinator to receive Governor General's Sovereign's Medal for Volunteers
On December 26, 2004, Shirley O'Connell was deeply affected by the news she was watching – the devastating effects of a tsunami in Indonesia. 
It caused her to remember another piece of news she had recently watched, regarding a soldier giving an Izzy Doll to a child. At that moment she decided that she needed to become involved. Now, Ms O'Connell is receiving the Governor General's Sovereign's Medal for Volunteers for her involvement. 
Izzy Dolls are very special little dolls hand made by volunteers across Canada and are given to children suffering through dire circumstances – like living in war-torn areas or areas that are experiencing disasters. They are even used as packing material in humanitarian medical kits for doctors to hand out to children they encounter. 
The dolls started back in 1993, when combat engineer Master Corporal Mark Isfeld's mother, Carol, started making these little dolls for him to hand out to the children he met while serving as a peacekeeper. 
Unfortunately, in 1994, Master Corporal Isfeld was killed in a land mine explosion while serving in Croatia. 
According to Ms O'Connell, after Master Corporal Isfeld's death, the military wanted to continue giving the dolls away, and his unit, 1 Combat Engineer Regiment (1CER), wanted to call them "Izzy Dolls," after Isfeld. 
Ms O'Connell became involved with the Izzy Doll project in 2005 when she offered to help make the dolls a national project. 
Over 1.5 million of them have been handed out since Ms O'Connell became involved, which she describes as an incredible feeling. These dolls are made by knitters across Canada, and the majority of them are handed out by the Canadian military and Health Partners International of Canada. However, there are many organizations that give them out. 
According to Ms O'Connell, in 2007, the night before Carol Isfeld passed away, she asked her husband to contact Ms O'Connell to see if she would carry on with the project should anything happen to her.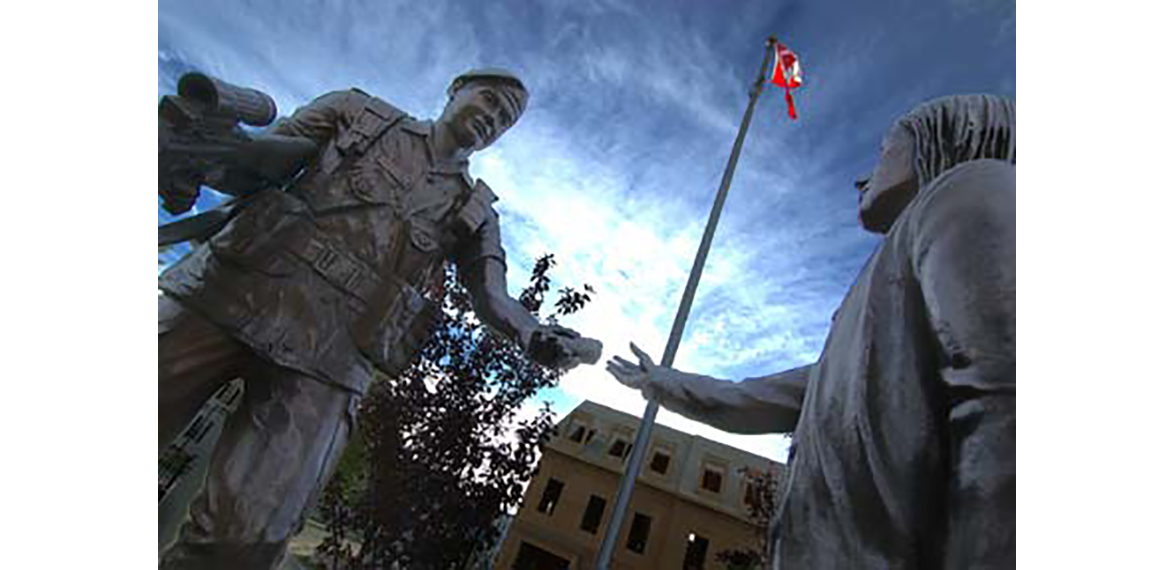 There was no way Ms O'Connell could say no after that. She is now their Canadian coordinator, and she helps in any way she can, from sending patterns on request to assisting with workshops on doll making or filling orders for dolls for organizations to hand out.  
What makes this even more amazing is that it is only recently that Ms O'Connell has had a familial connection to the military. Her grandson is currently serving as a reservist while in school. Before him, her only connections were through her husband's family. 
When asked how she felt about being awarded the Governor General's Sovereign's Medal for Volunteers, Ms O'Connell said she found the attention embarrassing. That being said, she has learned to accept it because all the publicity helps brings in more volunteer knitters to make the Izzy Dolls. 
Ms O'Connell has asked for members from the Royal Canadian Engineers to present her with the award. Ms O'Connell states that she is "very proud to be Canadian and how Canadians step up to help when needed." 
She says she is very grateful to be part of a country that is so giving. 
Want to make and donate Izzy Dolls? Click here for Izzy Dolls for Children in Crisis Zones facebook page that has drop off locations across Canada.