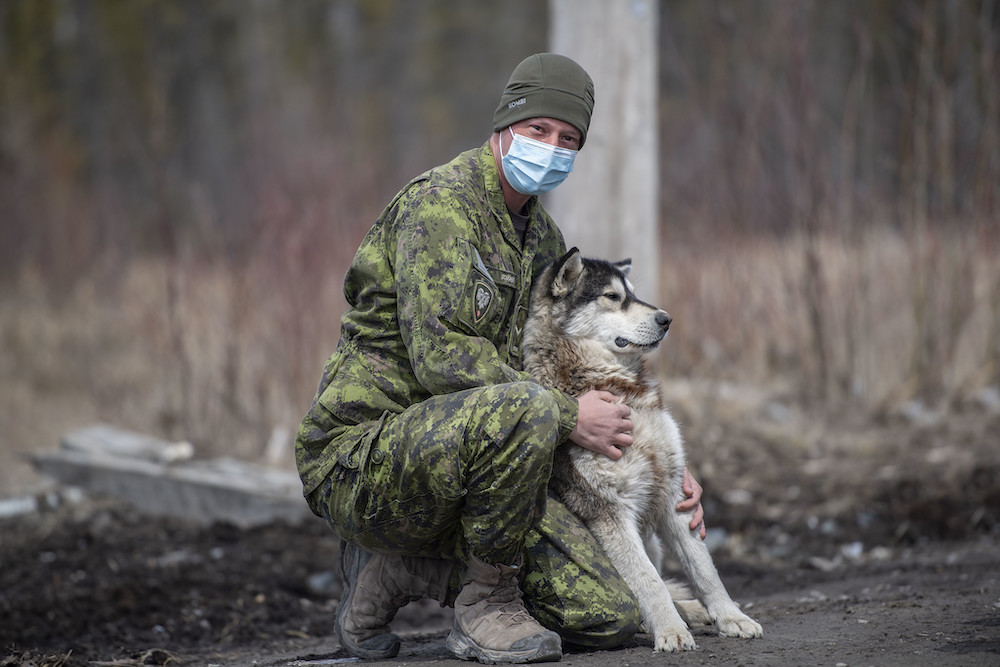 Today, August 26, is the day we celebrate man's best friend! Happy National Dog Day. To mark the occasion, we found this fabulous shot by MCpl Genevieve Lapointe, Canadian Combat Camera.
The image features a Canadian Armed Forces Task Force Aurora personnel and a pup from Manto Sipi Cree Nation in Northern Manitoba during Operation Vector.
The operation is the Canadian Armed Forces' (CAF) support to the Federal, Provincial, and Territorial governments for the distribution of COVID-19 vaccines.
.Shot on May 17, 2021, the picture is courtesy of Canadian Forces Combat Camera.

National Dog Day is a day that has been celebrated since 2005. It was created and promoted by Colleen Paige. Paige, a pet lover, and advocate created the day to raise awareness for the thousands of dogs that need to be rescued. Plus, to encouraged people to appreciate family dogs and working dogs!
Happy Dog Day!