Defence Minister Announces 150 additional Military Personnel to deploy
This morning the Minister of National Defence Anita Anand announced up to 150 additional military personnel would deploy on Operation Reassurance to support and care for Ukrainian refugees.
Standing on the tarmac at CFB Trenton, the minister noted Trenton had served as the departure point for much of the military aid that Ukraine has received from Canada to fight the war against Russia.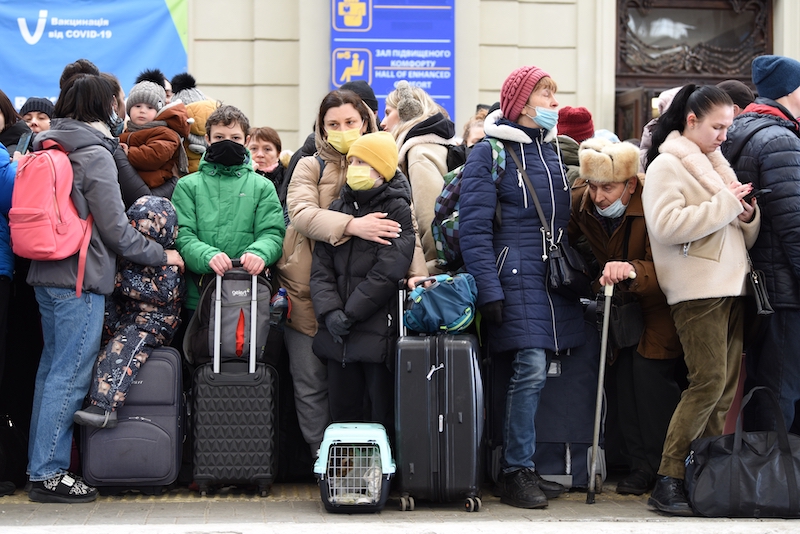 Up to 150 More CAF Personnel
"I am announcing today the deployment of up to 150 Canadian Armed Forces personnel with approximately 100 personnel in the immediate term. Who will assist Poland's efforts to support and care for Ukrainians fleeing violence," said the minister.
The military personnel will be deployed on Operation Reassurance, helping address the growing crisis at the border between Poland and Ukraine.
The minister noted that the personnel would come from Edmonton and Kingston.
Description of Deployment
"Over the next few months, our military will provide support across three lines of effort. First, we will be deploying armed forces members to reception centres across Poland to assist with the immediate care and processing of Ukrainian refugees. This is the largest component of our deployment to Poland. Our people will provide general support, spiritual services, and limited medical. Enabled by Ukrainian-speaking CAF personnel," said Minister Anand.
She continued, "Second, we will deploy a number of members in support of a Polish-led humanitarian assistance task force. We will work with military members and other government representatives from Canada from Poland," said the minister. "And third, we will assist Immigration, Refugees and Citizenship Canada by acting as a liaison with the Polish defence forces as IRCC works so that thousands more Ukrainians can continue to resettle in this country."

Aid to Ukraine
She added when the federal budget was revealed last week, the government committed $500 million in military aid to Ukraine, which is on top of the $110 military aid that has already been committed.
Regarding aid, Anand explained she viewed the aid in various categories.
"The first category is CAF inventory, which we have largely drawn upon for the existing aid that we are sending. The second category is procurements from suppliers. We are actively engaged with a number of suppliers regarding additional projects," stated Anand. "The third category of aid that we are examining is in conjunction with our allies. Working together collaboratively with our allies in terms of possibly pooling our aid."
She expanded on the second category explaining it follows a type of negation Canada entered into to purchase cameras for drones.
"We were asked by Ukraine directly to supply cameras for these drones. Within days, we had a contract in place for cameras. We sent over to Ukraine," Anand explained.
Operation Reassurance
Operation Reassurance is Canada's contribution to NATO's assurance and deterrence measures in Central and Eastern Europe. Currently, there are approximately 1,375 CAF personnel deployed on the operation.