Over 20 years later the Izzy Doll continues to give children joy
Thousands of children around the world, faced with unimaginable horrors, have been able to find comfort in a hand crochet, Canadian doll: The Izzy Doll. This doll is a small token of goodwill that all begin from the compassion of one Canadian Armed Forces (CAF) member.
The story of the Izzy Doll begins with the legacy of MCpl. Mark Isfeld. Isfeld joined the military in 1986 with the 1 Combat Engineer Regiment (1 CER). During the course of his career, he deployed on several peacekeeping missions.
"On his tours, he would see children who were maybe missing limbs or had been injured, even families whose members had been killed by the land mines. That was very disturbing for him to see the children like that. Basically, they had almost no life, and they were living in situations, not only dangerous, but very poor as far as living conditions," said Shirley O'Connell, National Izzy Doll co-ordinator.
It was during his second peacekeeping tour, this time in Croatia, which Isfeld witnessed an image that would leave a lasting impact.
"He went into a village, and there was a pile of rubble, and it looked like a child was on top of the pile of rubble but when he got out of the vehicle and got closer it was a large life-sized doll. So, then at Christmas, when he was at home, he had his pictures developed and showed his mom and said 'some little girl has lost her doll, and a doll has lost her little girl,'" explained O'Connell.
Impacted by the sympathy of her son, his mother, Carol, knitted small dolls, some with pigtails, some with berets, and sent them to Isfeld to distribute to the children he came across.
"Just the smiles that he came on the children's faces made him feel good because he knew he was giving something that they might not ever have, a toy or just something to hug and cuddle if they needed a little comfort," noted O'Connell.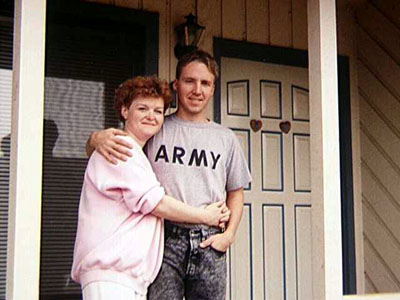 On June 21, 1994, while guiding an armoured personnel carrier, Isfeld struck a trip wire that set off an explosion. MCpl. Isfeld was killed, as a result.
After Isfeld's death, 1 CER asked Carol if she could continue to make the dolls so the regiment could distribute them in his memory. The regiment named the dolls "Izzy" after Isfeld. Carol decided to copyright the name so that Izzy Dolls could only be given in charity and never sold for profit.
Retired military member William Willbond helped to write the next chapter in the Izzy Doll story. Willbond, who had established ICROSS Canada, that works to alleviate hunger in underdeveloped countries, reached out to the Isfeld family. Willbond, a friend of the Isfelds, knew of the comfort Izzy Dolls could bring and asked permission to take them on his trips to Africa. Carol then, for the first time, crafted a dark skinned doll to reflect the children that would receive the doll. These dolls are known as the African Comfort Dolls.
Since that time, the Izzy Dolls have been made in various colours to reflect the world population.
In 2005, O'Connell came on board and helped to expand the Izzy Dolls' reach. She was struck by the images of the tsunami in Indonesia and recalled a news story she had heard about the Izzy Dolls.

"I just thought if they could bring comfort to children of war why not to children who are caught in natural disasters," explained O'Connell.
She reached out to Carol, who agreed and in the last decade the Izzy Doll now also reaches children affected by natural disasters, transported by the CAF and Disaster Assistance Response Team (DART). Sadly, Carol Isfeld passed away in 2007.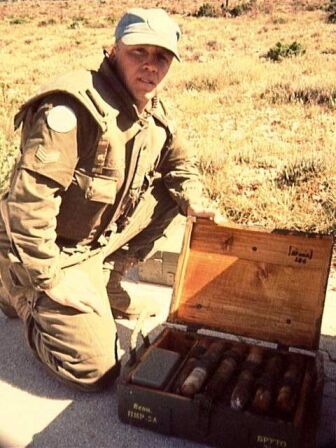 During the Afghanistan War, over 25,000 dolls were taken to the country by the 2 Combat Engineer Regiment out of Petawawa. The dolls have also gone to Haiti after the earthquake and after the disaster in the Philippines. The Izzy Dolls are also now used by many other Canadian charitable organizations. Though it's impossible to put a number on the total amount of dolls distributed, O'Connell knows close to 84,000 have gone through her home alone.
"To me when there's been so much love put into that doll by the person making it, by the person receiving it to distribute it, you can't put one of those dolls in your hands and not smile. It's bringing a little sunshine, a little happiness to the child to have something," commented O'Connell.
The dolls have garnered attention worldwide, and thousands have written to O'Connell asking permission to make these dolls in their countries. She spoke to those closely tied with the dolls to get their opinion.
"The general feeling was that maybe it was time for people to make them in other countries as long as they were realizing it was in memory of a Canadian soldier," said O'Connell.
The Izzy Doll has made it's mark here in Canada as well. For the first time ever, the dolls were distributed on Canadian soil earlier this year after the wildfires of Fort McMurray, Alberta. They've also been distributed to Syrian refugees migrating here.
MCpl. Isfeld's legacy has been captured through the schools, landmarks and monuments named after him but nothing memorializes him more than the Izzy Dolls. Singer, songwriter, and author Phyllis Wheaton wrote a song and published a book, entitled "In the Mood for Peace," on the Izzy Dolls; while June 27 has been declared by the town of Perth, Ontario as In the Mood for Peace Day.
For information regarding distribution of IZZY DOLLS please contact Shirley O'Connell at [email protected] or visit www.izzydoll.ca.