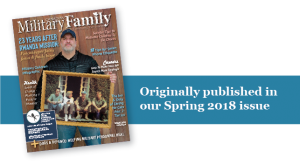 I may be older, but I will forever be a "base brat." I've lived in Aylmer, Quebec since 1993, when my Air Force husband was transferred to Ottawa.
Twenty-five years? Hard to believe for someone who grew up an Army kid, then military wife, with multiple moves across the country and overseas. My husband's career finally kept him in Ottawa, so unlike their parents, our boys grew up with a hometown. Now retired, Aylmer has become our "adopted" hometown, too.
So what was that life like – growing up in the 1960s and 70s on army bases in Calgary, Germany, Labrador, and Saskatchewan? Marrying a fellow brat in Petawawa, following his career to Edmonton, Kingston, Winnipeg, and Cold Lake; building a career in IT and having babies along the way? Becoming an "immigrant" anglophone in Quebec culture and retiring into the civilian National Capital lifestyle? Well, I wrote about it in my book: Camp Follower One Army Brat's Story, a collection of vignettes and anecdotes about military life, the lessons it taught, and how it all turned out for this first-hand witness.
The Time of My Life!
Other military brats will appreciate the accuracy of my book's details, the vernacular, and the memories of a unique, shared upbringing. They know we all ended up in diverse places and careers, with none of us having had that civilian common denominator of  "hometown." But civilians will also enjoy the book for its historical and cultural value. Many people who were not raised in "the life" don't know, nor were ever taught, much about how our military works, nor how families live within it. Sure, military folk have always blended into regular society: as kids, we would come and go; but as adults, we rarely shared the stories outside our community, because well, people didn't really understand.
Is this why I wrote Camp Follower? To enlighten? As author Frances Itani put it, to "bear witness"? Is it why I didn't write it until I was retired, to wait and see myself how such a life turned out? I think so. I wrote the book to bear witness to that kind of life, that time in history, the time of my life!
On Michele's Book Shelf

Although I'm a new writer, I've always been a reader. My mother, the greatest reader I ever knew, told me she would put magazines in my crib as a baby. I still have subscriptions to National Geographic, The Walrus, Discover, and others.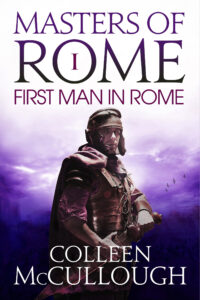 Ah, but books: I love historical and science fiction. Colleen McCullough's First Man in Rome series was so impressive that our family based a trip to Europe around visiting Roman ruins. When younger, I couldn't read enough of Jean Plaidy, who wrote fictionalized histories of European royalty. Eleanor of Aquitaine and Elizabeth I were my heroines.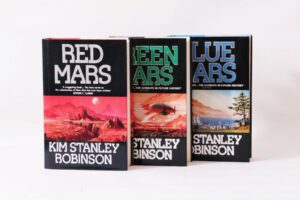 As for sci-fi, Kim Stanley Robinson's Mars books, as well as his ecological themes have shaped my own thoughts on our planet's place in the universe. Of course, I must mention Stephen King, whose book The Stand sets the bar for apocalyptic fiction. His writing style is easy, fun creepiness: what's not to like?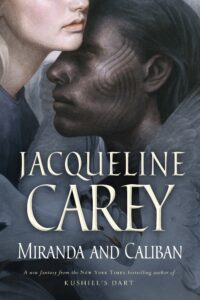 Then there is Jacqueline Carey and her Kushiel books, which are shockingly wonderful. I'd never read much erotica, nor fantasy, (preferring the hard "real" sci-fi), but Carey opened my mind. Her latest book is a rework of Shakespeare's play The Tempest, called Miranda and Caliban.
Coincidentally, Margaret Atwood also did a completely different rework of the same play in her book Hayseed. Both books should be read for the sheer awe of such different interpretations.
Other historical fiction books I enjoy today include books by Robert Harris, such as Munich and Conclave. Their compact plots of reduced scope (the opposite of the McCullough and Robinson books) are rich with accurate detail. As with King, I am fascinated by such master storytelling that lingers long after the reading.
Fellow readers, we know that books have been our entertainers, teachers, and most of all, companions throughout life. It's my turn now. It's time to give back the skills and lessons learned from a long Canadian military life, to become a teller of stories, as well as a reader and student of them. Camp Follower is just the beginning, as is fitting. As I used to say on every move: I can hardly wait for what's next!
Learn more about Michele Sabad, author of Camp Follower One Army Brat's Story here. Cover art and illustrations by Nathan (Caro) Frechette. Author photo by Ryan Sabad.