Recognizing the Strength of Women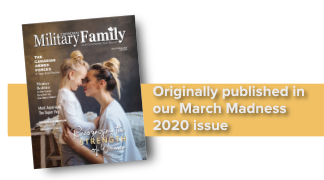 This article was featured in our March 2020 Issue, at the time Lieutenant General Jennie Carignan was a Major General and led NATO Mission Iraq. In 2021 she was promoted Lieutenant General and appointment to the position of Chief for Professional Conduct and Culture.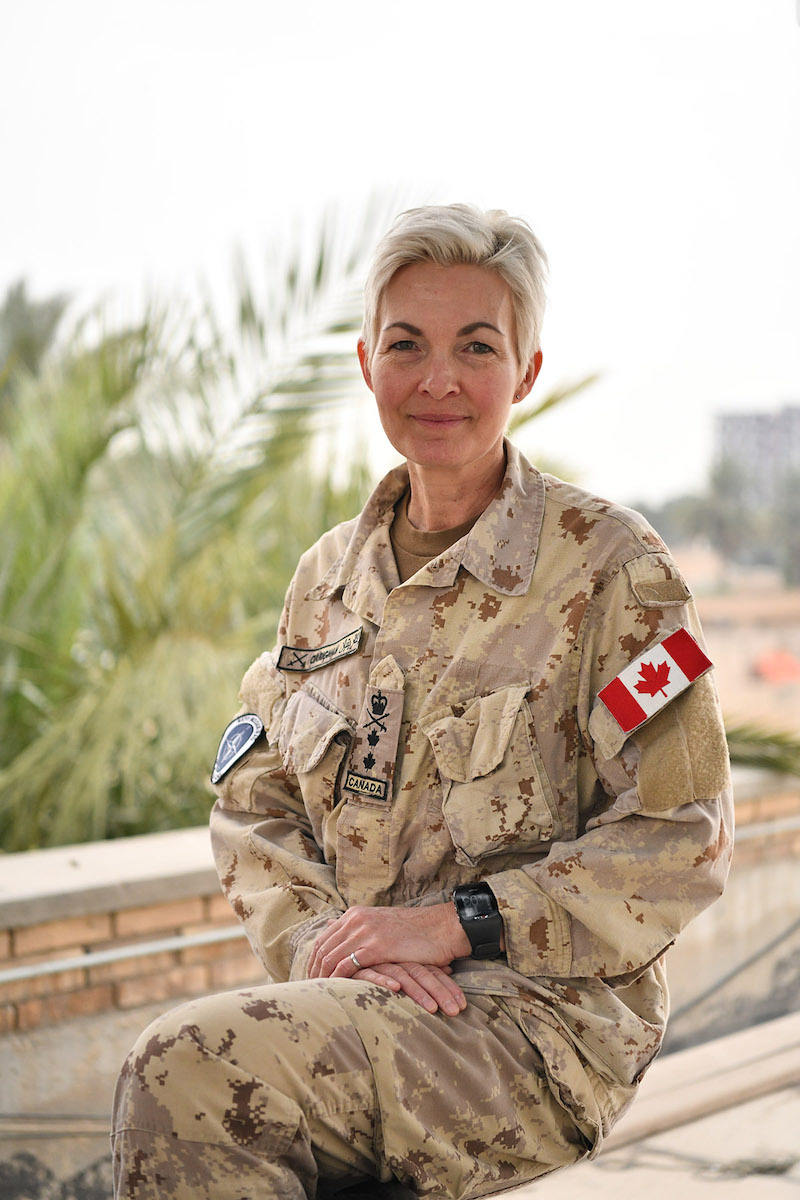 Just do it: Major General Jennie Carignan
A desire to do something bigger than herself, something that matters, is what drove MGen. Jennie Carignan to join the Canadian Armed Forces (CAF), and her career is a reflection of this desire. As a pioneer in all aspects and a flag bearer for gender equality, Carignan's 33-year career has been an inspiration to Canadians across the country.
Growing up in Asbestos, Que., Carignan joined the CAF in 1986. In 1989, she jumped into the Combat Engineer trade once it was finally opened to women. During her time at the Royal Military College of Canada (RMC), she met her husband, Eric Lefrançois, a fellow engineering student in her platoon.
Team Work
The couple went on to marry once they had graduated and are raising four children. Their two oldest have followed in their parents footsteps and joined the military. Carignan's husband eventually retired from the military to be home for their children. While caring for them, Lefrançois studied for his second career, a high school math teacher.
Over the course of her career, Carignan has served in Bosnia-Herzegovina, the Golan Heights, and as the Commanding Officer of the Task Force Kandahar Engineer Regiment. She also commanded the Royal Military College Saint-Jean and the 2nd Canadian Division, where she led more than 10,000 soldiers. "I have had the opportunity to be challenged with tasks and missions I thought I would never be able to do and come out okay in the end. This developed my resilience and self-confidence and, as a consequence, could put this to good use as I got more responsibilities over time," said MGen. Carignan.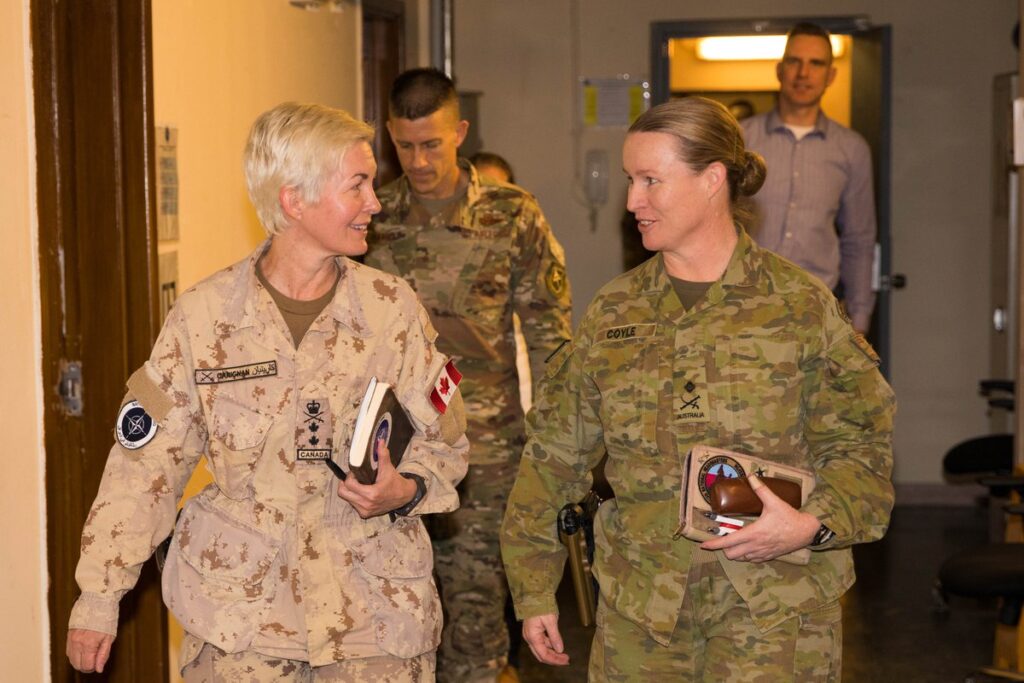 Encountering Challenges
Of course, making these incredible strides in her career did not come without its challenges. "I have encountered many challenges over the course of my career, but the main obstacles that I have encountered are in the realm of the perceptions: the perception that women are weak, the perception that women are not fit for combat, the perception that women cannot be soldiers and mothers at the same time," said the trailblazer.
Thankfully, Carignan says she has also met many people throughout her career who have been supportive and played the role of mentors. In fact, despite her incredible achievements, it's the people of the CAF that she considers the highlight of her career. "I am constantly inspired by their sense of duty, commitment, generosity, and courage. This is why I am still around," noted Carignan.
First Female Combat Arms General
On June 15, 2016, Carignan's career took a turn that would serve as a source of pride and inspiration for women the world over. She became the first female combat arms general in the world upon becoming Chief of Staff of Army Operations.
"If that can contribute to a positive image of the military to Canadians, I think we collectively can be proud of this achievement as I did not accomplish this alone. Many people contributed to making this possible, including the CAF (policies had to change, attitudes had to be changed, support from my superiors, colleagues, and subordinates), my teams, and my family," stated Carignan humbly.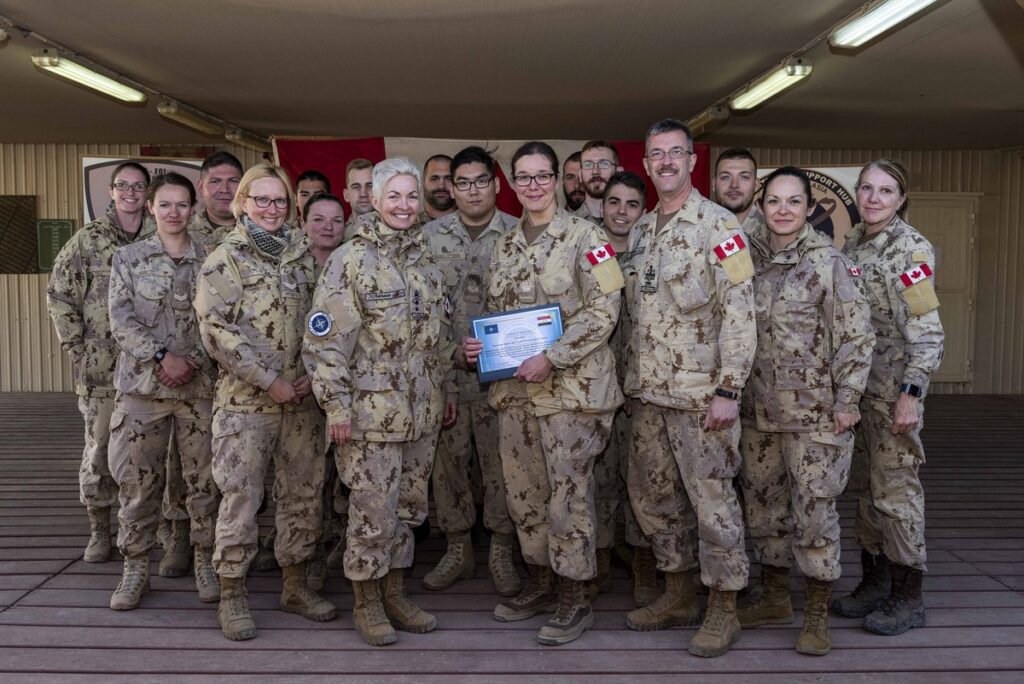 Top 100 Most Powerful Women
Carignan has garnered many awards and recognition both within and outside of the military. In 2011, she was named one of the top 100 most powerful women by the Women's Executive Network. Presently, she is commanding NATO Mission Iraq, a yearlong deployment where Canada is leading the advisory and training mission. When it comes to keeping connected with her family, Carignan noted it is "extremely important" for their family to stay in touch, which they do via live video and sporadic impromptu text messages. "They need to see that I like what I'm doing and that I'm doing okay. And, for me, I need to be reminded that there is a lot going on at home, even when I'm not there. There is a different life to go back to after the mission," she shared.
Family Life
With more than three decades of experience under her belt, Carignan has accumulated a great deal of wisdom. To other women just starting their careers, she advises they accept the opportunities and challenges that might come. "Just do it. And don't over-analyze things before giving it a serious try. [Working mothers] accept that things will not be perfect most of the time and that work-life balance does not exist either."
Being a military mom herself, Carignan shares to other military moms. "Understand that we have done our best to prepare them in the short time we had them at home full time with us, accept that we have to let go and support them in their choice of life," noted Carignan.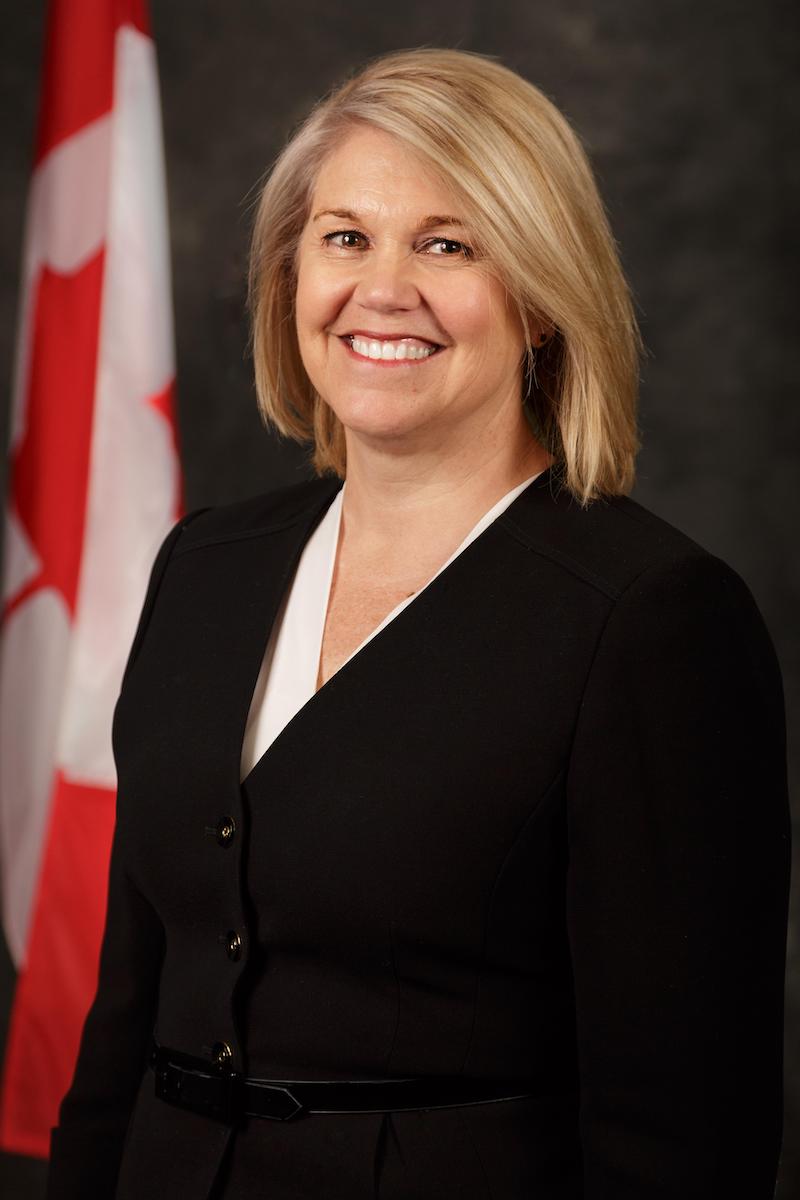 Seize the Job You Want: Deputy Minister of Defence Jody Thomas
This article was featured in our March 2020 Issue, at the time Jody Thomas was the Deputy Minister of Defence. Since then she was promoted to National Security and Intelligence Advisor to the Prime Minister, effective January 11, 2022.

Canada's Deputy Minister of Defence, Jody Thomas, has an extensive career in public service, beginning in the Canadian Armed Forces. Over the 30 years she has worked in the public sector, Thomas has navigated a career that began as a reservist in the military, to numerous jobs in the public sector, to becoming the first female commissioner in the Coast Guard, and finally to her current role as deputy minister of defence. All the while balancing her career and family.
Military Life: All in the Family
Military life runs deep in Thomas' family. A military child herself, her father was a vice-chief of the defence staff, and her husband served in both the regular and reserve force. He was medically released while serving as a commander in the navy.  Her brother-in-law is also in the military. A commissioned officer, Thomas joined the naval reserve while still in high school. She was one of the first cohorts of women in the reserve force to be allowed to serve in a "hard sea trade." Thomas served as a diesel mechanic.
She declared in her interview for her Order of Council Appointment for the position of senior associate deputy minister on April 4, 2017, that "between a full-time job, a husband at sea, and two babies, something had to go," thereby ending her military career. She began her career in the public sector in 1988, and held various positions in public works and government service, including beginning at Passport Canada in 1995.
Serving Canadians A Privilege
"Serving Canadians, I think, is a privilege, and it is an extraordinary career no matter what part of the public service you're working in," Thomas noted. One of her favourite career moments included her time at Passport Canada, where she helped rectify backlogs, implement biometrics, and worked towards the 10-year passport. However, she shared, "the absolute highlight of my career [was when] I was Deputy Commissioner Operations with the Canadian Coast Guard and the first woman to be commissioner."
She worked in the position for six years, noting it was one of the best jobs in government. "I worked with extraordinary people and saw the dedication of 5,000 Canadians towards keeping Canada's waterways safe," she explained.
Room at the Table
From her experience, Thomas noted that one of the largest issues facing women in the workplace is that women feel there is no room at the table for them. "I think women still wonder if there are parts of the government or certain industries or fields that are closed to them. And the answer to that is absolutely not," said Thomas. "I think that women believe that the security, safety and defence world is misogynistic or perhaps more difficult to navigate than it actually is." Thomas also pointed out the ongoing search for talent within the defence sector.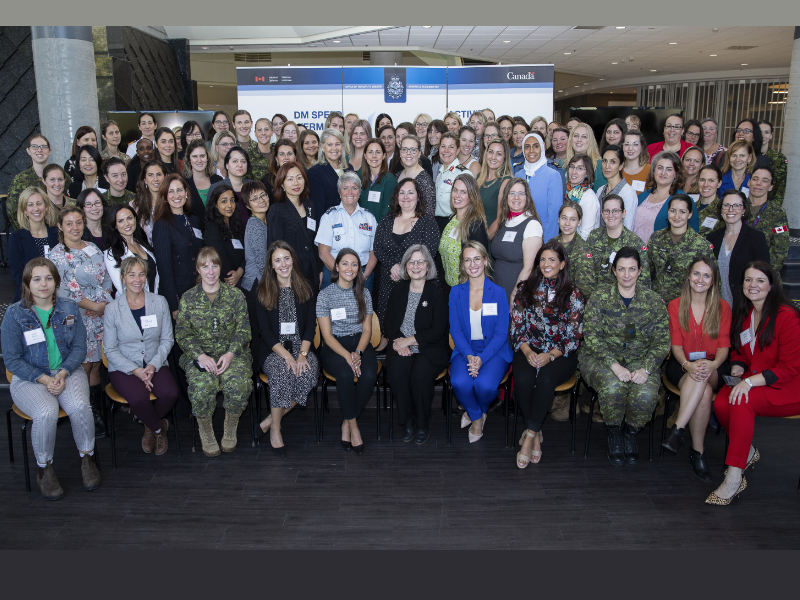 Ability Matters
"Talent succeeds, innovation succeeds, and imagination succeeds and what this field needs are people who can deliver. Gender isn't what matters, ability does," she emphasized. "I think that the more diverse that the sector is, the better it is," she continued.
The Deputy Minister shared that the prospect of an entire industry employing people with one specific background or one skill set means there is a limited perspective. "We need to look like Canada, and we need to draw on as many views as possible to keep this country safe and secure," she said.
When it comes to young women entering the workforce, Thomas suggested they be excellent at what they do. "Too many people are looking at the next promotion instead of their current job. So, do what you're doing really, really well," she explained. "Look for jobs that complement your strengths."
 Take Care of Yourself
Earlier in her career, Thomas prioritized her family and looked for jobs that allowed her to balance young children and life as a military spouse. With her husband serving in the navy, she made very conscious choices to work towards success in the long run and advised other young women to do the same.
"Go seize the job you want. Go rock the boat. And in doing that, make sure you're prepared. Make sure that you're ready to work hard and make sure that you take care of yourself physically and mentally," she noted.