Chinook Helicopter had Hard Landing During Maple Resolve
Images courtesy of the Canadian Armed Forces.
Yesterday, a Canadian Armed Forces (CAF) member flying onboard a CH147F Chinook helicopter was injured when the aircraft had a hard landing in the training area of Canadian Forces Base Wainwright, Alta.
ONE CAF PERSONNEL INJURED
According to David Lavallee, Public affairs officer, 1 Canadian Air Division, and Canadian NORAD Region Headquarters CAF, the injured member was medically evacuated to Edmonton by a Wisconsin Army National Guard UH-60 Black Hawk helicopter. The military member was able to leave the hospital later on.
Aside from the one member taken to hospital in Edmonton, everyone else who was on board was seen by a medical team and released with no or minor injuries.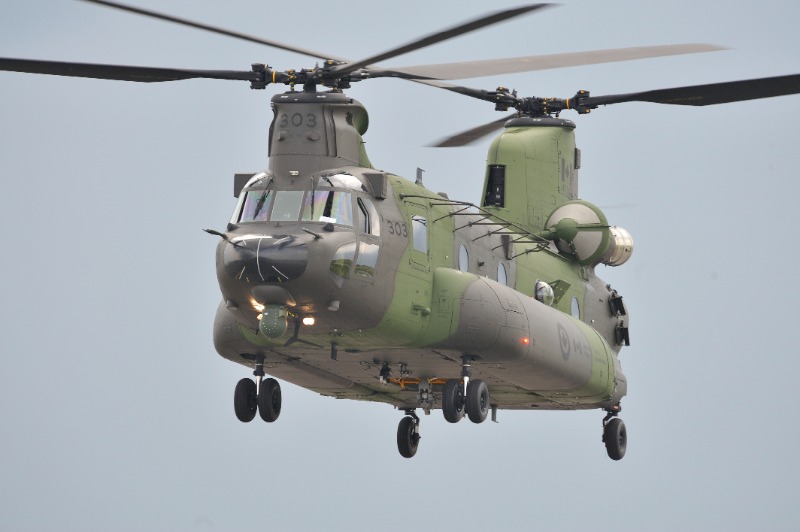 FLIGHT SAFETY INVESTIGATION
The aircraft has been secured on-site, and a mobile repair team is assessing damages. The incident itself is the subject of a Flight Safety investigation.
Lavallee informed, "The Chinook is in Wainwright for Exercise MAPLE RESOLVE, which is the Canadian Army's largest annual training exercise. Realistic and challenging training exercises ensure our forces are prepared to deploy in any capacity required by Canadians."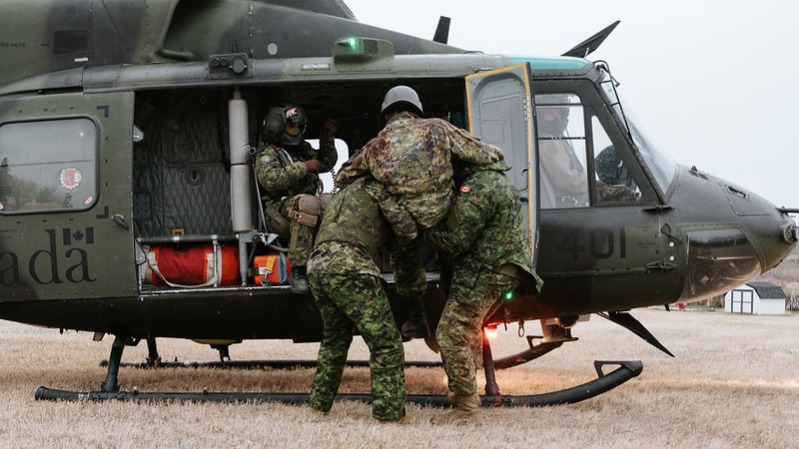 EXERCISE MAPLE RESOLVE
Exercise MAPLE RESOLVE took place from May 1 to 11. As part of the training program, an Air Task Force participated by providing air power support to the Canadian Army. Military personnel from the the Canadian Army's 3rd Division participated in this year's MAPLE RESOLVE.
The Air Task Force was made up of:
Two CH-147F Chinooks,
Eight CH-146 Griffons,
An MPN-25 radar,
Approximately 400 personnel.
A CP-140 Aurora also participated in the exercise, along with a detachment of three UH-60 Blackhawk helicopters from the Wisconsin Army National Guard. A Royal Canadian Air Force CC-130J Hercules and BE-350 King Air supported personnel and equipment transport.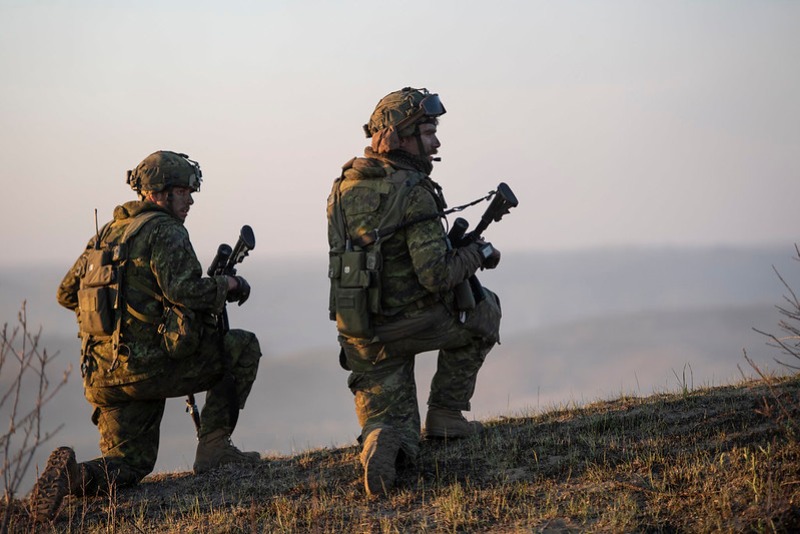 AIR TASK FORCE'S ROLE
While the Air Task Force's role was in support of the Army, Lavallee said, "Exercise MAPLE RESOLVE provided valuable training for the Royal Canadian Air Force contingent to train jointly with the Army, which contributes to our overall readiness to support operations at home and abroad."
The CH-146 Griffon and CH-147F Chinook helicopters dedicated their time to the main mission of supporting the Canadian Army (CA). This included the airlift of troops and equipment in to simulated combat areas, and close air support for the CA (air strikes), in coordination with Army personnel on the ground, against simulated ground targets in a variety of exercise scenarios. The helicopters were also ready to provide a medical evacuation capability for simulated and real-world casualties.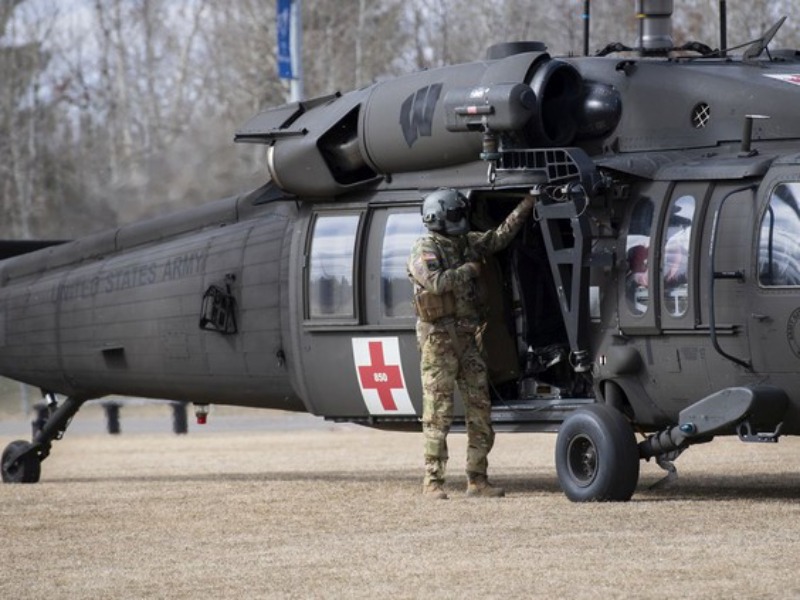 UH-60 BLACK HAWK HELICOPTERS
According to Lavallee, the UH-60 Black Hawk helicopters from the Wisconsin Army National Guard were on standby throughout the exercise to provide real-world utility support and medical evacuation.
The CP-140 Aurora is a long-range patrol platform focused primarily on anti-submarine warfare, but it can also fly intelligence-gathering and reconnaissance missions overland. The Aurora provided an overland ISR capability to support the CA.
LOCALIZED AIR TRAFFIC CONTROL
The MPN-25 radar, from 8 Air Communication and Control Squadron, provided localized air traffic control in support of air operations at Air Field 21, which is within the CFB Wainwright training area.
The information Lavallee provided stated the exercise had a COVID-19 risk mitigation strategy. Some of the precautions included quarantine periods, COVID-19 testing, movement control, and grouping personnel in bubbles, hand hygiene enforcement, initial and ongoing screening for symptoms, physical distancing, and wearing of non-medical masks.