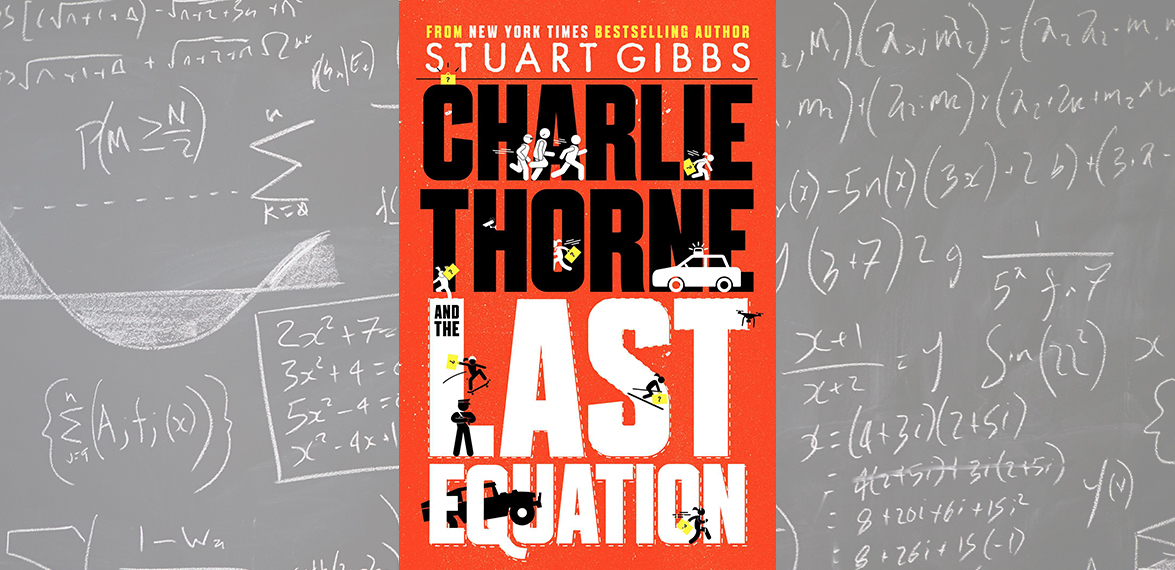 I have had the great pleasure of being able to review an advance reader copy (ARC) of a new children's fiction book that will be released later this month. The title is Charlie Thorne and the Last Equatio, by Stuart Gibbs
The story revolves around the titular character, Charlotte, aka Charlie, Thorne. Charlie is a 12-year-old child prodigy, incredibly gifted all around, but especially when it comes to math.
 The story is set in present-day but finds its beginnings many decades before, the night Albert Einstein died in fact. The book opens with Einstein on his deathbed, desperately trying to communicate something to his doctor. 
Unfortunately, Einstein is speaking in German, a language the doctor does not understand. Old friend, Ernst Klein, who is also Einstein's executor, shows up after Einstein has passed away, the doctor can only remember one word that Einstein was saying. 
It was a reference to an equation he created that could be either of great benefit to the world or, in the wrong hands, destroy it. From there, Klein proceeds to carry out Einstein's very odd last request, to burn all his notes. 
Klein gives it his best go, but the news of Einstein's passing has travelled too quickly, and before he can get very far, a mysterious group attacks him and steals the notes, and possibly the equation.
 When the story switches to the present day, the reader learns that in those notes, Einstein has a deadly secret and that many organizations, the CIA included, have been trying to track it down. 

In order to recover Pandora before it falls into the wrong hands, the director of the CIA gives agent Dante Garcia permission to do something unprecedented. To recruit a genius of the same calibre as Einstein himself to help track down Pandora. What makes it unprecedented is that this genius is 12 years old Charlie Thorne.
 We meet Charlie for the first time in Colorado, about to embark on a ski trip unlike any others – down a forbidden and highly dangerous ski route called Deadman's Drop. Charlie is not only a genius, but she is also clever, resourceful, and brave. 
I really like how the main character is an active, daring girl who loves math. My very active and clever daughter also loves math, so it is wonderful to have a book with a character with similar passions. The book has been a blast to read to my daughter each night before bed, though I think it does little to make her sleepy.
 This is an excellent story for any child (or adult) who loves a good adventure story or a mystery.
 Happy Reading!