Walk for The Wounded Surpasses Fundraising Goal by $20,000
On Sept. 4 and 5, thirty-eight people from military and first responder communities geared up for the is a veteran-organized Walk For The Wounded fundraiser.
Just over $70,000 was raised for veteran and first responder mental health, $20,000 above the initial goal. This was made possible by partnering with Wounded Warriors Canada, according to Dylan Pace, founder and co-director of the Walk For The Wounded.
Ambitious Origins
In its inaugural year in 2020, Pace, along with two fellow veterans and one active service member, walked 75 km continuously.
"Over 36 hours, we walked from CFB Petawawa to The National War Memorial in Ottawa while also wearing weighted vests and doing 22 push-ups every hour. The number 22 represents the 22 veterans who commit suicide every day in the States," Pace explained.
While the purpose of the event is to create awareness and fundraising, breaking stigmas is a core focus for all involved, said Pace.
He acknowledged the great work done by multiple organizations to help those suffering from occupational stress injuries and said, "While supporting the work of reactive measures is crucial, we also want to focus on creating change that can hopefully help prevent what leads those to struggle in the first place."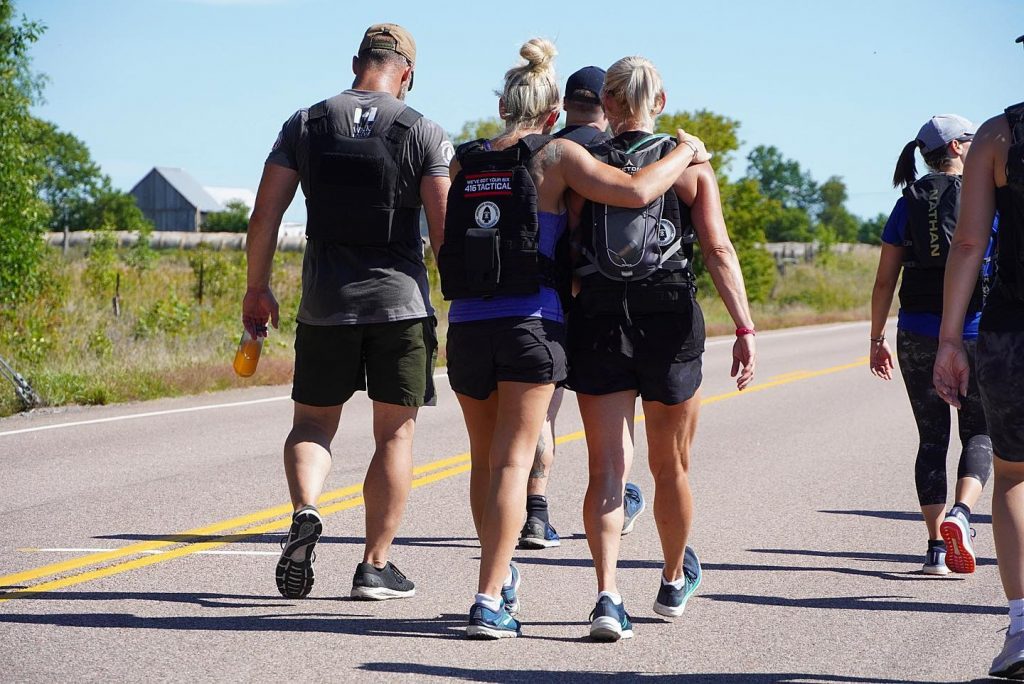 Format for This Year
For this year's event, they expanded into a multi-team relay format. Pace explained that teams of four from the military and first responder communities split the distance. Each member walked 42 km while wearing a 20 lb weighted vest and completed 22 push-ups. This year's event started at CFB Petawawa and ended at Parliament Hill.
Following the walk, they had a post-event concert at Vimy Brewery. Approximately 100 people came to celebrate.
The title sponsor was Arrowhead Coffee Company. Other veteran-owned businesses that supported the event were: 5.11 Canada, Blackbird Industries, Madhatter Industries, Concerts for Kids, and Vimy Brewery.

About Walk For The Wounded
Pace, along with a few close veteran friends, founded Walk For The Wounded last spring. The core group then became Pace, Kyle Shantz, Jeff Jorgensen, and Scott Simpson.
"We organized it to create change. Each member involved has lost multiple fellow servicemen to suicide as well as known a high number other that have struggled with an array of service-related mental health problems," Pace expressed. "Seeing a disconnect between much of the services available and the individuals who need it, we wanted to start something that hopefully helps lessen the gap," he added.
Pace informed that in the two years he's been a part of this event, his perspective towards attaining impactful change has changed.
"To be a part of organizing and participating in this event is a hard thing to put into words. It is very humbling to see the level of support from the communities (veteran and first responder) towards a topic that historically is rarely spoken on. To see what started as 4 of us walking down the road to nearly 40 is an amazing thing."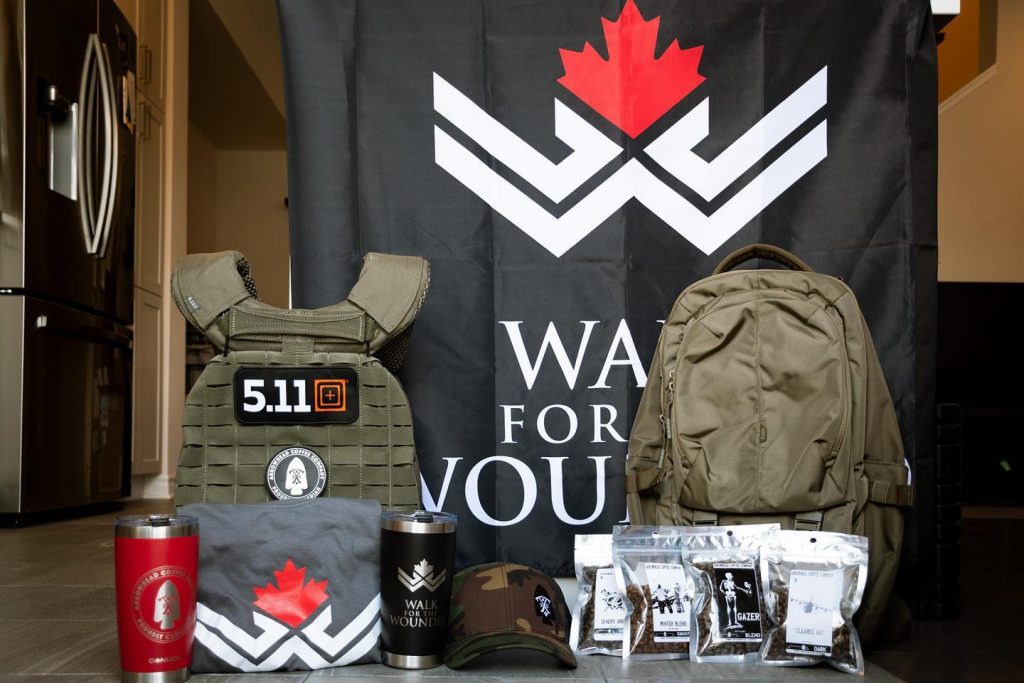 With the success of this event, Pace and his peers intend to continue to grow their event, and soon, their own organization.
For more information about the organization and its mission, visit here.