Royal Canadian Legion Announce Silver Cross Mom
The Royal Canadian Legion named Mme Josée Simard of Les Méchins, this year's National Silver Cross Mother (SCM).
"The symbolism of her role resonates deeply within us all," said Bruce Julian, Dominion President of The Royal Canadian Legion. "Mme Simard's bravery and willingness to share her family's story reminds us of the incredible sacrifices made on our behalf, and we must always remember."
Cpl. Karine Blais
Cpl. Karine Blais, daughter to Mme Simard and a Trooper in the Canadian Army, was "an energetic person, passionate about the Canadian Armed Forces," as described in the Royal Canadian Legion press release. She was born on January 4, 1988, in Cowansville, QC.
At the tender age of 21, Karine lost her life on April 13, 2009, when the Coyote armoured vehicle she was riding in hit an improvised explosive device near Kandahar, Afghanistan.
Karine joined the military in 2006, at the age of 18 and served with the 12e Régiment Blindé du Canada based at CFB Valcartier.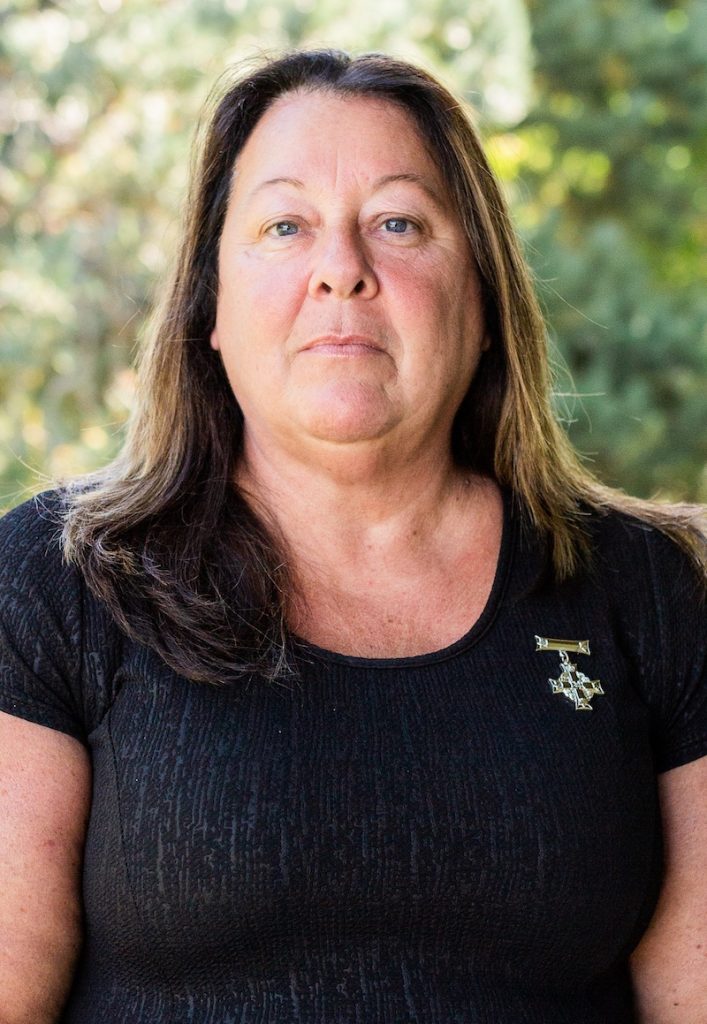 National Silver Cross Mom
As National SCM, Mme Simard will place a wreath at the National War Memorial on November 11 on behalf of all Canadian mothers who have lost a son or a daughter in the military service of Canada.

In addition, the press release noted from November 1, 2021, to October 31, 2022, Mme Simard will share her story and attend different events to honour those who have made the ultimate sacrifice.
The Memorial Cross
The Memorial Cross (more often referred to as the Silver Cross) was first authorized on December 1, 1919, as a memento of personal loss and sacrifice for widows and mothers of Canadian sailors, aviators, and soldiers who died for their country during the war.
"The national SCM is determined based on geography (i.e., where they come from) and what element the son/daughter belonged to (air/sea/ground)," said Danny Martin, Director Corporate Services, The Royal Canadian Legion.
"It is a title no one wants for obvious reasons, but it has been embraced by those selected. The symbolism of loss and sacrifice is embodied in the mother, and most people can relate to this or emphasize with her. It is important that Canadians have a focal point in which they can relate. Probably the most important aspect of the role is that the SCM is engaged with Canadians firsthand, and they experience the outpouring of support from all she meets. Experiencing this firsthand helps with the healing process."
The Legion chooses the National SCM among nominations made by Legion Provincial Commands and individuals to represent the mothers of Canada at the National Remembrance Day Ceremony in Ottawa. During her time as SCM, she fulfills other official functions in addition to the ceremony in Ottawa.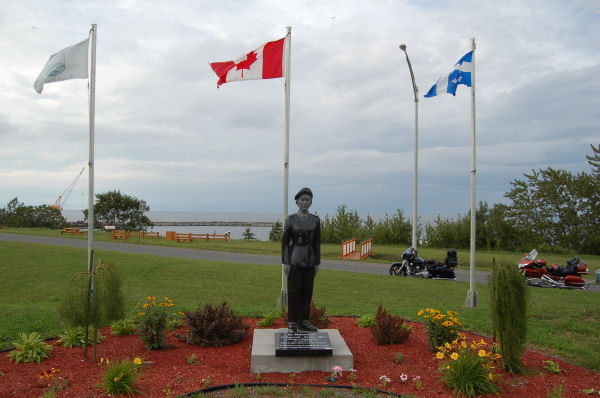 About The Royal Canadian Legion
Founded in 1925, the Legion is Canada's largest Veteran support and community service organization. It is a non-profit organization with a national reach across Canada, as well as, branches in the U.S. and Europe. With close to 250,000 members, many of whom volunteer an extraordinary amount of time to their branches. The Legion's strength is in its numbers.