17 Steps to ensure you are organized for the year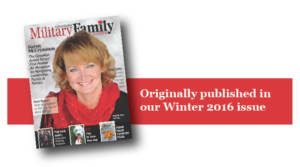 A brand new year is always an exciting time. It's a clean slate – a chance to get perfect all the things you've been getting slightly less than right. Some people chose to quit smoking. Many decide to join a gym or lose weight (all those Weightwatchers ads on television in December are not a coincidence). And most people resolve to be more organized. While quitting smoking or losing weight can take a long time and are really difficult, getting organized for the new Yyear can be done in one afternoon.
Here's how:
Pick a quiet afternoon close to the end of December or beginning of January. A weekday is best so that businesses are open. That said, you can really do this at any point in the year if you're playing catch-up. If you have small children (the kind who tend to interrupt), this would be a great time to send them on a playdate. If your kids are older, this might be a good day to let them plug into their devices for a while. This task is best.
Here's the list of tasks you will want to complete:
Make sure you have a calendar for the upcoming year. It doesn't matter what kind – a big paper one that sticks on the fridge, a planner notebook or the calendar on your smartphone. But you must have a calendar!
o Grab your calendar, a notepad, a pen and a telephone. You will also want access to the Internet.
Begin by putting all of the birthdays and anniversaries you want to remember on the calendar. You might want to put special days in a different colour of ink, so they stand out. If you use an electronic calendar, you will only ever have to do this once.
With the notepad, make a list of all of these birthdays and anniversaries. You are going to take this list to the dollar store or card store later and purchase all the cards you will need for the year. Add a couple of random birthday cards for kids and adults to the list so you aren't caught short.
Next, put all of the recurring activities you have in the calendar. This would include swimming lessons, Girl Guide meetings, and book club gatherings – anything that happens at a regular time on a regular basis.
Book all of your dentist appointments for the entire family for the year.
Book all of your doctor appointments for the entire family for the year.
Book appointments with any other health care practitioner you see – optometrist, orthodontist, etc.
Book your pets into the vet for their tune-up. Many vets have a plan that allows you to pay once for all of their check-ups, nail trimmings, and shots for the entire year. See if this is an option for you.
Book an appointment with your financial planner NOW, so that you aren't scrambling in February.
Update your address book (the paper or electronic kind) – hopefully, you saved the envelopes from the Christmas cards of folks who had moved. If not, fire them an email asking for their new details.
Go online and arrange for all of your bills to be paid by pre-authorized debit – you will never pay a bill late again.
Either on your calendar or using a "Reminders" app on your smartphone, set reminders for regular household chores that are easily forgotten such as:
Changing the furnace filter
Flipping the mattresses
Cleaning light fixtures
Updating emergency kits
Make an appointment with a lawyer to have your will drawn up if you haven't already done that. The serving member is sorted out through the military, but the rest of the family is not.
12. Make an appointment with SISIP or another company, to ensure that you have adequate insurance.

Things to do later, that may take a bit longer:
File all of your papers from the previous year – bills, tax documents, bank statements – if you haven't been doing this on a regular basis.
Go through your medicine cabinet and any first aid kits you keep and discard anything that has expired. If it is medication you can take it to your local pharmacy and they will dispose of it. DO NOT throw medication in the garbage or down the toilet. Don't forget to make a list of what you need to replace.
Make that trip to the store to purchase your entire year's worth of cards and the replacement items for your medicine cabinet and first aid kits.
If your finances are a mess, set aside an afternoon (or several) to sort through it all. Make sure you have a budget, and a method of keeping track of everything.
Finally, set some goals for the upcoming year. Think of things you have wanted to do but just haven't made time for. Schedule them into your calendar. If that means you actually schedule time to exercise, or read a book, or pursue a hobby, or have Sunday dinners, then so be it. Because the whole purpose of being organized is to free up time to spend it doing the things you love with the people you love!