Turn moving into a positive decorating experience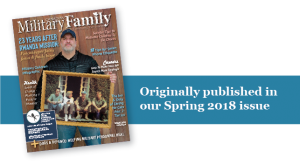 Planning the kids' bedroom décor is my way of getting the kids excited about the new house. We all know how difficult it can be for children to move to a new environment, so making them focus on something positive, which they can have control over, helps them deal with the insecurities of moving into a new bedroom. 
For my family, once we learn that we are moving, I start discussing with the kids what type of room they would like in our new home. This is a way for both the kids and me to get excited about the new house and start planning together. We begin our decorating process by looking at themes and colours that might interest them and build an inspiration book from Pinterest and the website Houzz. 
After they have narrowed down their vision for their new space, we go to a paint store to pick up some paint chips and bring them home. We also shop online to find accessories that could go with the selected theme.
8 Tips & ideas for
 

your child's next

 

bedroom: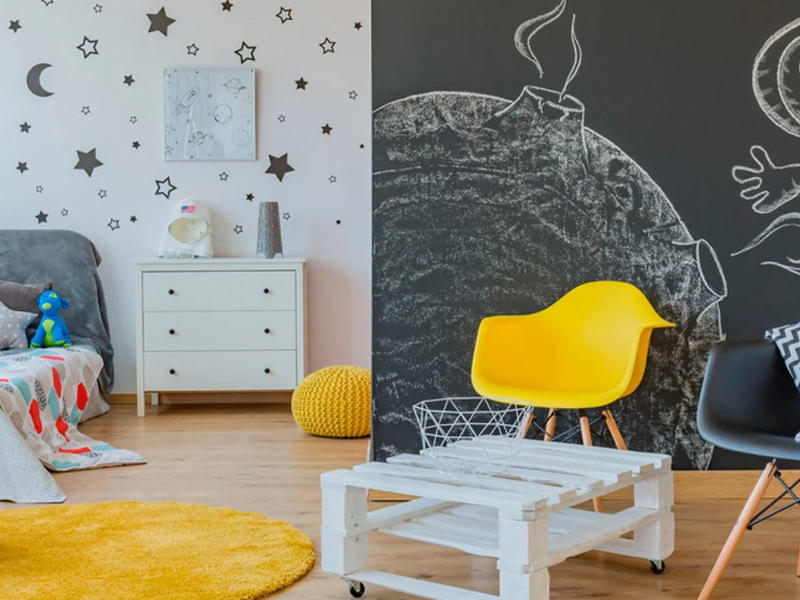 1. Furniture
Furniture will be the only part of the room that will stay with your child for a long time. Therefore, when purchasing furniture, this is the one element of the room that you want to be as neutral as possible. Selecting more neutral colours like wood tones, white or black pieces will allow you to match with other colourful elements, which can be easily changed over the years. The furniture will be the foundation of the décor that will grow with your child from toddlerhood through their teens.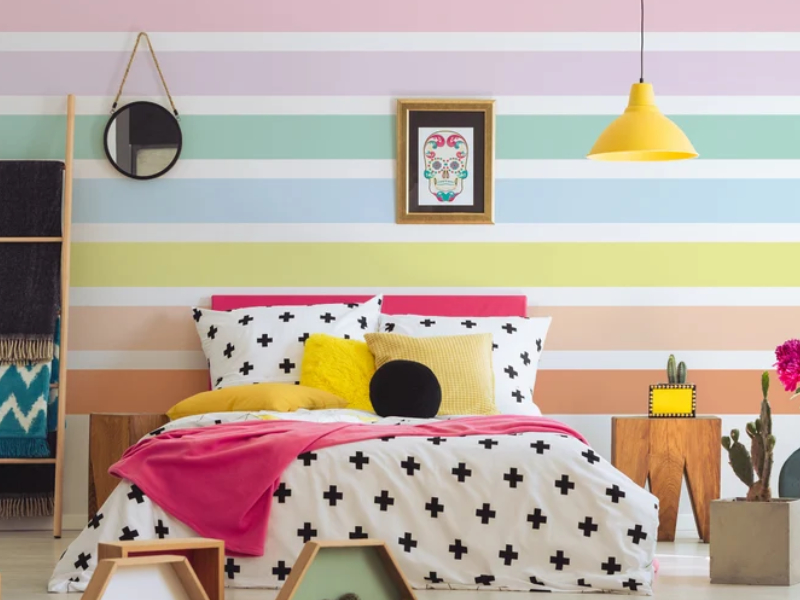 2. Paint Colour
The one place in a house where you do not have to be afraid of colour is a child's bedroom. Everywhere else in a house, we have to be careful of our colour selections due to resale value, but for a kid's room, you can have fun with it! Although a child's room should be colourful, you do not have to stick with the traditional girly pink or boyish blue. 
This is why kids should get involved and look at paint chips and pictures with you to see what colours they are attracted to. Remember that this is their space, and they need to feel comfortable in it. You might not like the colour they want, but you can always find a way to work the colour in by using a lighter or darker tone or just doing an accent wall. As for teens, the colour trend right now is either white or much darker colours to give a cozy feeling.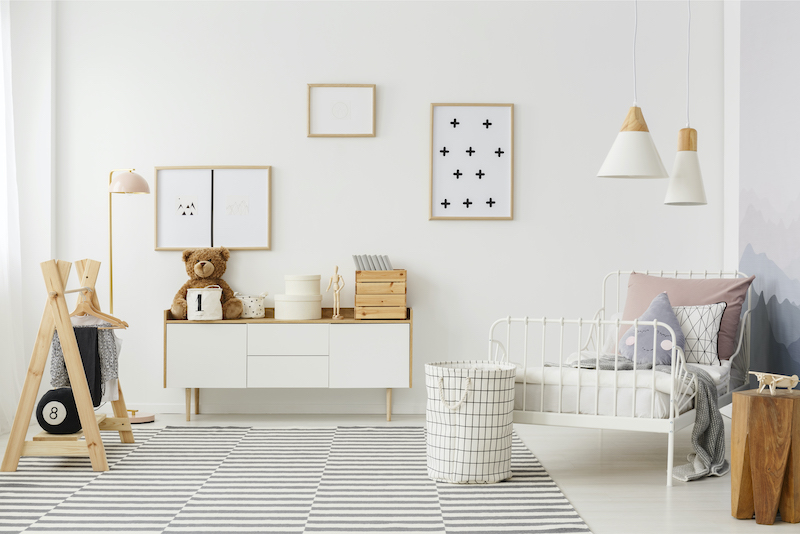 3. Decorating Elements
If you are moving into a rental that you are not permitted to paint or if you just don't feel like painting your child's bedroom, you can still easily adjust the décor to your child's taste by making use of colourful decorating elements.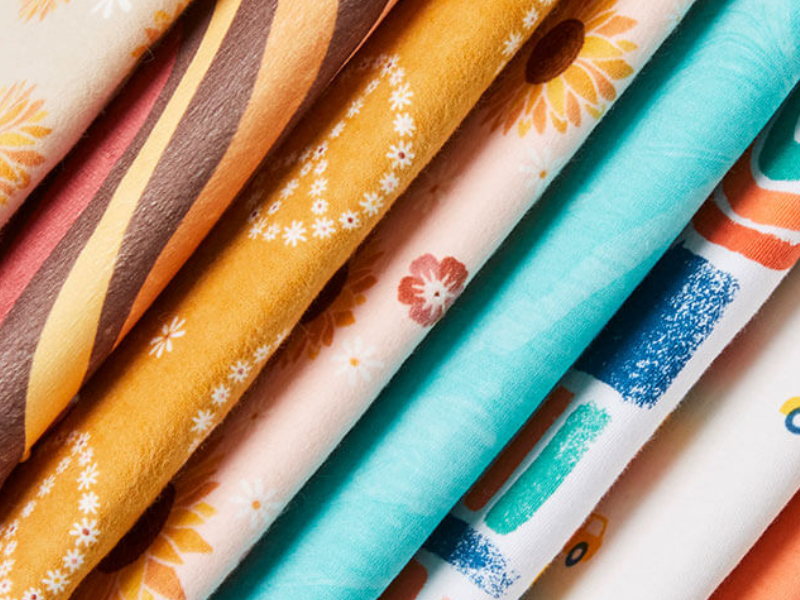 4. Fabric
Fabric plays an important role in creating layers and making a space welcoming. Easily interchangeable elements such as a themed or colourful bedspread, patterned pillows, or a fun area rug can quickly add flair to a flat space.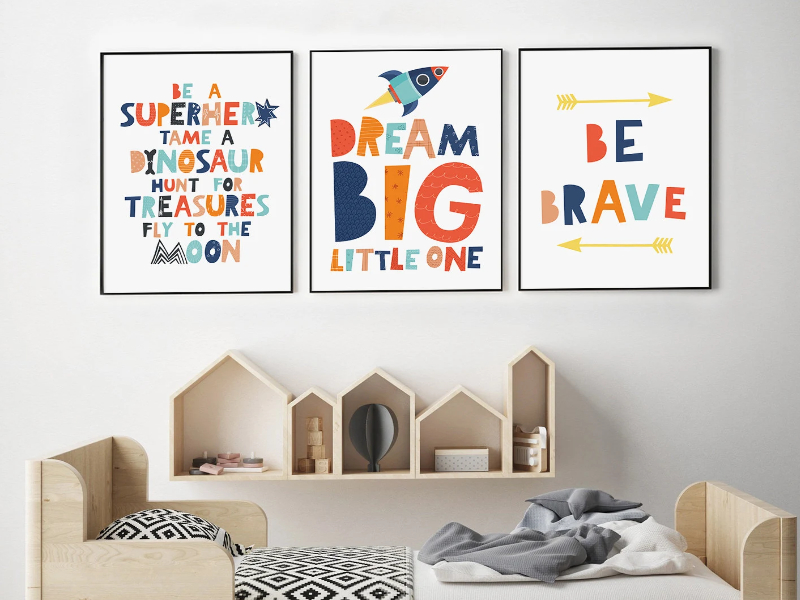 5. Art
As for the walls, frame your child's art projects for a colourful and personal touch to the space. This can be a project before moving to get the child excited about hanging his or her art in their new room.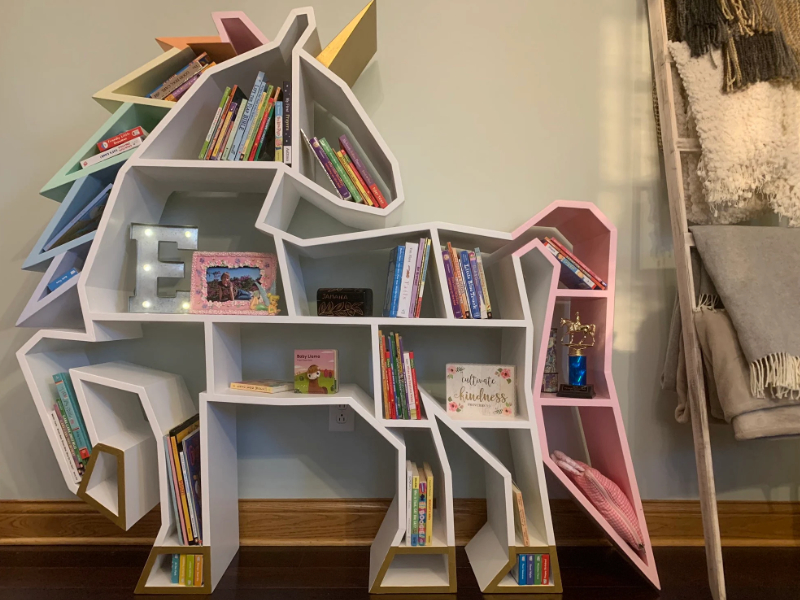 6. Shelves
If you have limited space in the room, use the walls to store and decorate the space. You can place narrow shelves to place books: with so many great book covers, you have an ever-changing art gallery. Toys can also be displayed on the walls, which makes for visual interest and keeps the toys handy for playtime.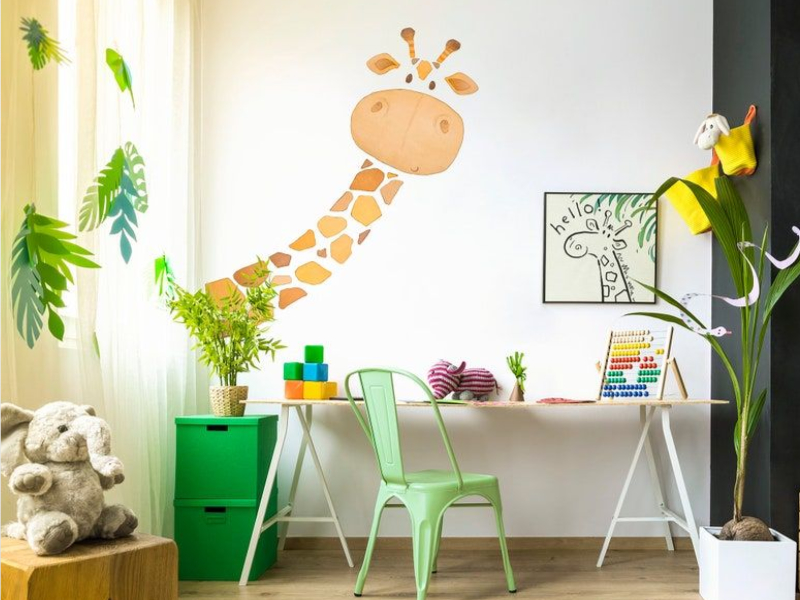 7. Wall Decals
Adding graphic art has never been easier than with wall decals. Decals offer a non-permanent and easy-to-remove option for temporary spaces. They come in all shapes and sizes and a variety of themes. These are great for young children or even teens. Do not hesitate to go big with the decals since the bigger they are, the more drama they will create. As for teens, look for designs, sayings, or even sports decals.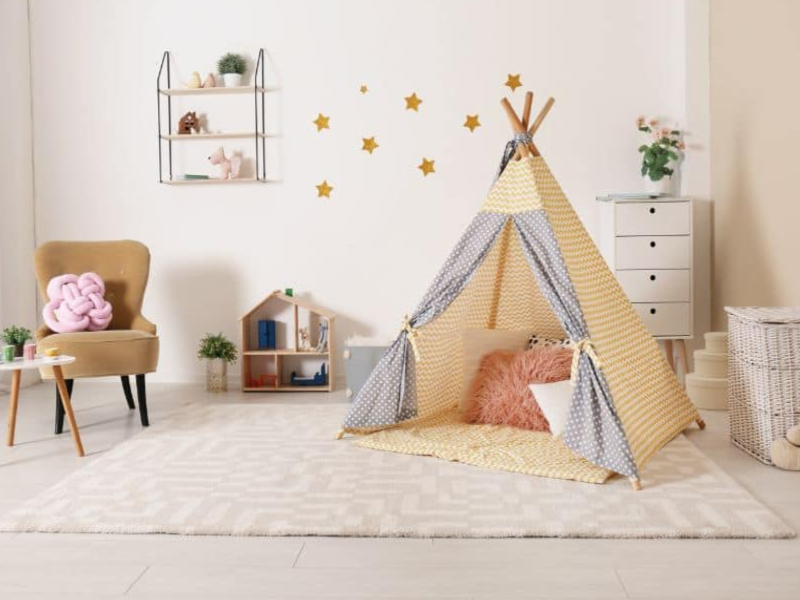 8. Playspace
Although a child spends the majority of their time in a bedroom sleeping, you can try to incorporate a space for your child to pursue enjoyable activities, like playing, reading, or daydreaming. By creating a space for a play area (depending on your child's preference and age), they can retreat to their room and have time for themselves.
This also aids in liberating some of the adult space from kids' stuff. Teens will prefer having a desk in their room for homework. A simple desk is enough for textbooks and a computer, and girls might like the desk space for beauty products and get ready in the morning.