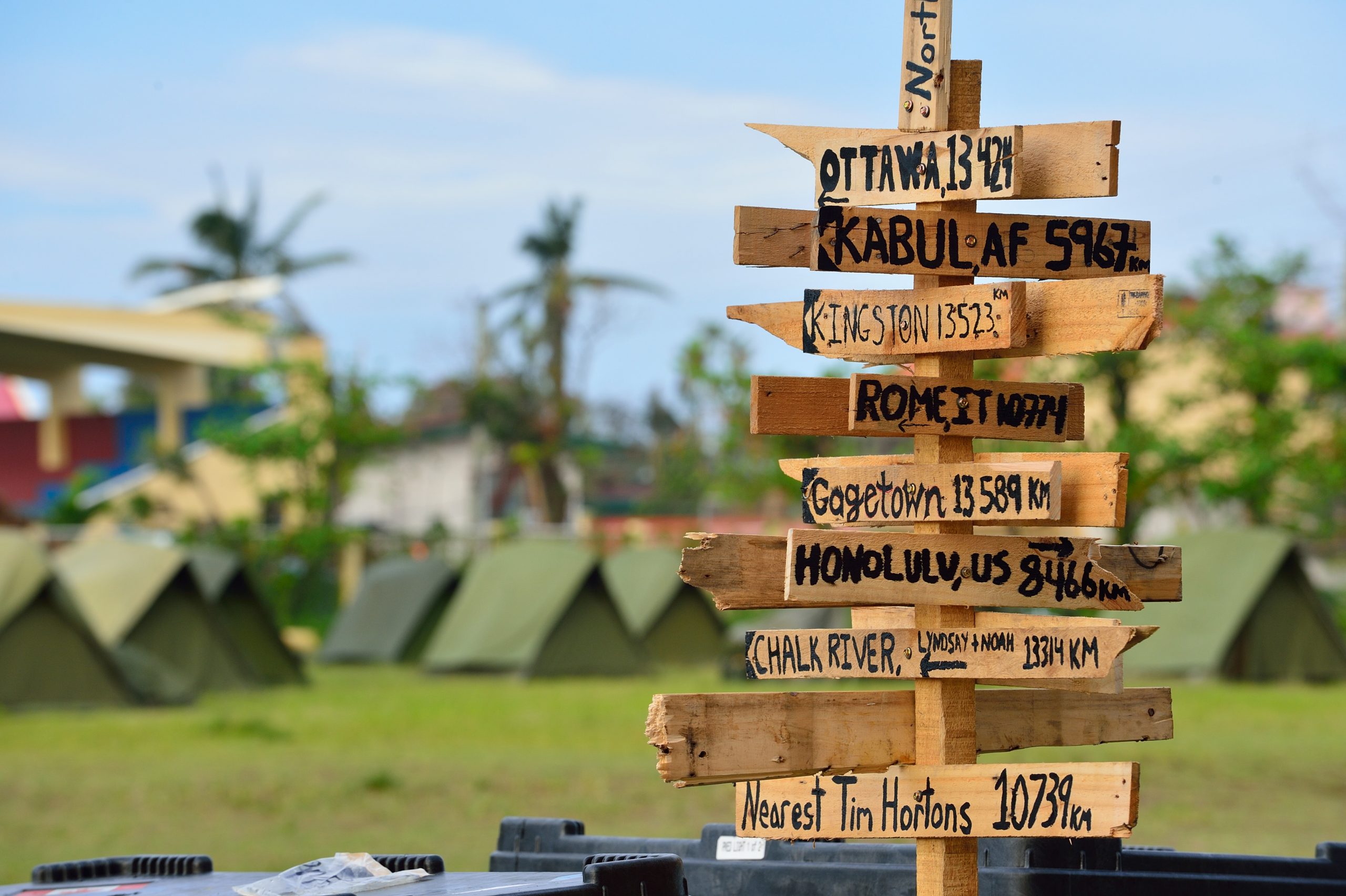 This week's Favourite Photo is a throwback photo shot by MCpl Marc-Andre Gaudreault on November 21, 2013.
The image features a sign with various cities and points of interest installed on a Canadian Armed Forces Camp during Operation RENAISSANCE in Roxas City, Philippines.
The Disaster Assistance Response Team (AFT) deployed on the operation in response to Typhoon Haiyan hitting the Philippines on November 8, 2013. At its height, 319 Canadian Armed Forces personnel were deployed on Operation RENAISSANCE.
The operation ran from November 13 to December 15, 2013, just in time for CAF personnel to be home for Christmas.

The image is courtesy of Combat Camera and the Canadian Armed Forces.
For more information on the operation, visit here.